Must-Have Nokia N8 Accessories
Introduction
It is more fun and enjoyable to use the Nokia N8 phone when you have different Nokia N8 accessories. Whether it is about charging the phone or syncing it with a computer, or keeping its case protected, there is an accessory that suits the needs of every Nokia N8 user.
Premium USB Power Adapter Kit
Priced at $18.99, this all-in-one accessory kit for the Nokia N8 is vital for any mobile phone user who is always on the go. It can charge the phone anywhere a mobile user goes, and sync it with any computer. This accessory basically provides three important functions for the price of one. The wall travel charger, for one, is ideal for home and office use. It is portable enough to be slipped inside the bag of a frequent traveler. Then there is the car charger that allows users to charge their Nokia N8 from any vehicle. Finally, Nokia N8 users can sync their device with this kit's USB charging data cable.
Portable Emergency Battery Charge Extender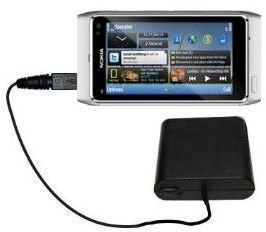 Nokia N8 users who always find themselves in remote areas such as mountains and forests should take this AA battery charger. Priced at $19.95, this charger uses four rechargeable AA batteries to power the Nokia N8. It comes with advanced internal circuitry ensuring that the device is safe from overcharging and short circuits. It is ideal for Nokia N8 owners who frequently go outdoors.
BoxWave Mini Sync Car Charger Bundle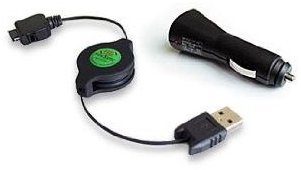 This car charger is absolutely a must for any Nokia N8 user frequently on the road. This compact charger fits perfectly with the vehicle's cigarette lighter. Because it comes with a miniSync feature, this device enables Nokia N8 owners to synchronize their phones any time, any where. This accessory sells for $17.51.
Amzer Silicone Jelly Case - Orange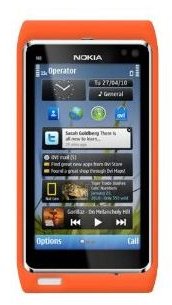 The Nokia N8 can be prone to bumps and bruises, especially if the owner is frequently on the go. It is therefore imperative that the phone is protected with a case to keep it from being damaged in the long run. This silicone jelly case by Amzer is a stylish and lightweight accessory that addresses that need. Priced competitively at $9.95, this jelly case is manufactured of 100%, high quality silicone. Being lightweight, this jelly case will not add much to the weight of the phone. The silicone material is shock absorbent, sparing the device from damage brought by accidental bumps and retaining the phone's sleek looks. The silicone is also smooth enough to provide users with great grip on their phones. There are also cut-outs that allow users to access the phone without having to remove the case.
Amzer Screen Protector - Ultra Clear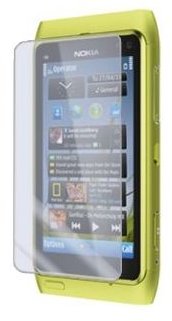 At $6.95, this clear screen protector prevents scratches from ruining the screen of the Nokia N8, without compromising the visibility of the display. It is also very easy to install and comes with a cloth and plastic card. This is one of the cheapest Nokia N8 accessories around.