Highly Recommended Accessories for Samsung Fascinate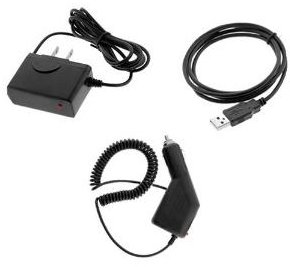 Introduction
If you own a Samsung Fascinate, you should realize that you need to purchase several accessories to complete your Samsung Fascinate experience. There are numerous accessories Samsung Fascinate users will surely love. Here are 5 highly recommended accessories that are available online.
Home / Travel Wall Charger, Rapid Car Charger & Micro USB Cable
These are 3 must-have accessories. Samsung Fascinate users can enjoy a rapid car charger that can quickly power the phone by plugging it into the vehicle's cigarette lighter port. The said car charger prevents short circuit and comes with an LED indicator that tells you whether the phone has been charged up. The plug does not overheat and comes with a smart IT chip that determines whether a phone has been fully charged.
There is also a generic charger ideal for home and office use. Lastly, the USB 2.0 cable allows the phone to connect to a laptop and can transfer files at up to 480 Mbps. All these accessories are priced at $3.38 only.
Premium Soft Gel Skin Case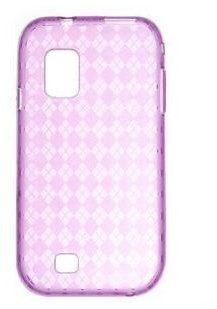 The Samsung Fascinate will surely get a stylish look when covered with this Premium Soft Gel Skin Case. Made of a durable TPU skin that is both flexible and durable for long-term use, this skin case cover will complement the shape of the phone and highlight its good looks. This case will also protect the device from the usual scratches, bruises and bumps of everyday activities. Protect your Samsung Fascinate for only $6.97.
Touch Screen GTMax Stylus Pen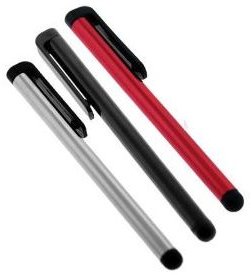 If you happen to have lost your stylus or simply have gotten tired of using your fingers to access the various functions of the your new Samsung Fascinate, then the Touch Screen GTMax Stylus Pen is perfect for you. This brand new generic stylus comes in three colors namely red, black and silver. It has a soft rubber tip that prevents the screen from being scratched. This accessory is affordably priced at $3.95.
Retractable Car Charger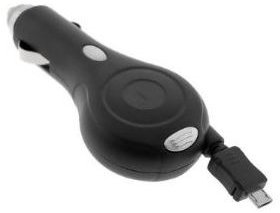 This retractable car charger by Fosmon is ideal for Samsung Fascinate users who are always on the move. It harnesses a vehicle's battery power to charge the device and keep its owner connected all the time. The charger is tangle free and should not cause any disturbance or mess in the car. There is an LED charger indicator that tells users whether the phone has been fully charged. This charger also comes with an advanced IC chip that avoids overcharging and overheating. This must-have charger costs $4.70 only.
Mirror Screen Protector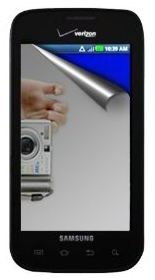 Keep your Samsung Fascinate screen brilliant, stylish and scratch-free with this mirror screen protector from Amzer. This highly efficient screen protector comes with a static adhesive, so users can still remove it without having to worry about residue. Installing of the protector is also fast, easy and hassle-free. This accessory also doubles as a mirror. This is one of the most practical accessories Samsung Fascinate provides for its users and it is priced at $9.95.