Top 5 Superman iPhone Accessories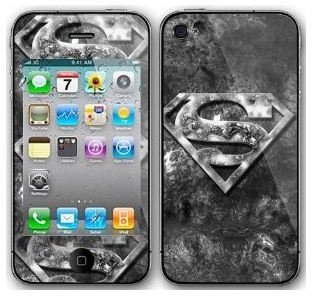 Gadgetwear Protective Vinyl Skin Decal for iPhone 4
If you want to show your love for Superman, in the form of iPhone accessories, the Gadgetwear vinyl skin is a more stylish and subtle way to do it. The easily recognizable logo is in full force on the back of the skin, whilst still being in evidence on the front too.
The great thing about Gadgetwear skins is that they fit your iPhone so well, truly making the design look like it was meant to be there. Of course it also gives your phone protection, as well as leaving full access to all buttons and ports too. A real superhero of a deal from Amazon at less than 10 dollars.
Superman iPhone 4 Shell Jacket
This Superman shell jacket originates from Japan, and is definitely the most colorful and detailed of our "best of" selection, featuring a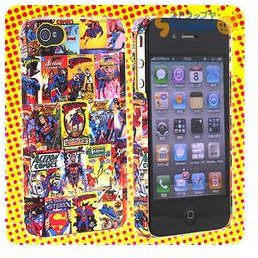 compilation of many small Superman images - from the cartoon rather than any of the films. The shell is made of polycarbonate, and fits snugly over the iPhone 4, covering the back and sides of the phone, leaving all ports and buttons still completely usable.
As a highly popular design this shell jacket is often out of stock, so you might need to keep checking on availability before you can place an order. Retails from around 40 USD/25 GBP, plus shipping from Rakuten in Japan.
ADS Superman Hard Case Cover

The great thing about this hard case model from Amazon marketplace seller AutoDecor, is the simplicity, and the choice of colorways. The main color choices are red, black, white, pink, and Superman blue, with almost any combination of these colors available - red background with pink logo, pink cover with black logo etc. It doesn't make any pretence of being clever, but it is very smart. The simple design with a plain background and a single Superman logo are all that is needed to cover the back of your iPhone, to make it feel more Superman and less Lex Luther.
They are available for the 3GS as well as the iPhone 4, at a bargain 10 dollars, from Amazon marketplace.
Superman Punching iPhone 4 Shell Jacket
Shipped from Japan, this is one of the more retro cartoon designs you will find in the form of Superman iPhone accessories. It is a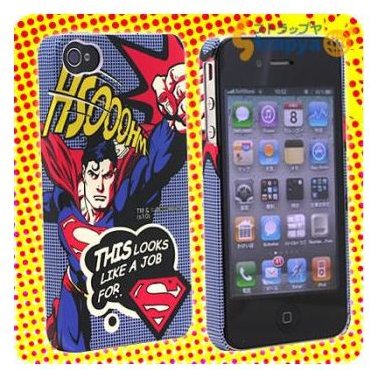 snug fitting jacket for the iPhone 4, that protects your phone as well as leaving all the functions exposed for ease of use. The design continues even round to the sides of the phone, leaving a real integrated feel between the jacket and your phone.
OK it might not be bulletproof, but the polycarbonate hard case will protect your iPhone from most villains in the form of scratches and scrapes.
A word of warning before you fall too much in love with this superhero of the accessories world though. It is a popular design that is frequently out of stock, so you may need to be patient. At the current exchange rate it will probably set you back about $35 plus shipping from strapya-world.
DC Comics Originals 3GS iPhone Case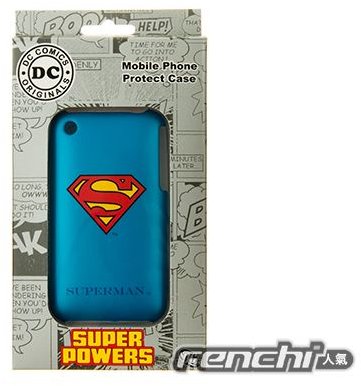 Not big in terms of design elements, preferring instead to rely on the simplicity of design that is the Superman logo, this case does still pack a punch in terms of performance. The classic image of the blue background and the red and yellow Superman logo, do not feature anywhere else in our compiled list, so if a classic example is what you are after, you have met your Lois Lane. It is a form fitting case, that is sturdy but lightweight, and still leaves you access to all the necessary controls.
Not a cheap option, at $25 from Renchi, but as a DC comics original you get what you pay for. As with some of the other designs here, this model is extremely popular, but Renchi do offer an email service to let you know when the item is back in stock.
OK, so no capes were featured among these Superman iPhone accessories, but we saw plenty of jackets, cases, and skins to keep even the fussiest superhero happy. Now go make your iPhone the superhero you always knew he could be - POW!