Top 5 Motorola CLIQ Accessories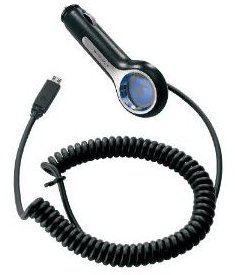 Motorola CLIQ
The Motorola CLIQ mobile series has been a hot item on the market. It has many different features to meet the busy and demanding life of people. Optimizing its capacity and capability are several Motorola CLIQ Accessories. Check out these interesting, must-have gadgets.
Motorola Vehicle Power Adapter MicroUSB Rapid Rate Charger
The charging time of this Motorola vehicle power charger ranges from three to five hours. It has the charging capacity output of 4.75-5.25V and 950mA. It is customized to suit the capacity of Motorola CLIQ mobile series. It comes in the classic black hue. It appears as a small gadget which is portable for the daily rush of professionals. It can be slid in a pouch, in a car compartment, or in any corner therein. Most of all, it is guaranteed original which passed quality control standards.
Price: $5.85
Amzer Mirror Screen Protector with Cleaning Cloth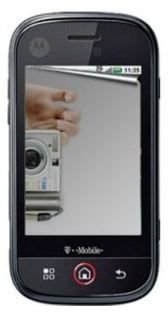 This is one of the Motorola CLIQ Accessories which gives a fabulous impression. This mirror-like screen protector is custom-fitted for the specific mobile series. It prevents scratches on the screen while keeping its clear luster. It utilizes modern static adhesive technology to prevent the messy remnants sticking on the screen surface. Every time the screen is turned off, it resembles the properties of a mirror. It reflects images, which comes in handy for stylish and vain guys. It is very light, weighing only one ounce with its thin film structure. Its retail package comes with a cleansing cloth which can wipe away dust, dirt, and some debris.
Price: $14.95
Amzer Silicone Skin Jelly Case for Motorola CLIQ A855 (Jet Black)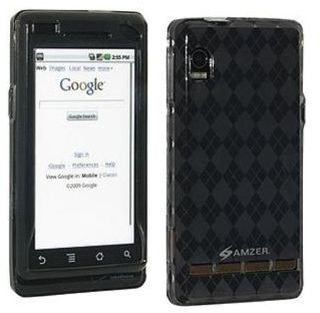 The Silicone Jelly case made a trend in the mobile accessories market. The Amzer version though, is customized to fit the Motorola CLIQ while gracing it in a jet black shade. It is 100% made of silicone with its lightweight feature. Initially, it shields the mobile phone from dirt, dust, and substances that may react on its surface. It also cushions the entire phone from hazardous external impact such as an accidental drop. Always be sure to check for moisture build up on the surface of contact. That is between the silicone jelly and the cellphone. Moisture can cause some surface reactions.
Price: $14.95
OEM Body Glove Hard Snap On Shell Case Cover for Tmobile Motorola CLIQ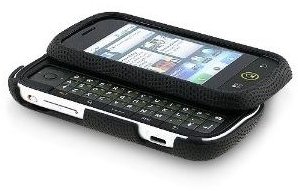 This is one of the most efficient Motorola CLIQ Accessories up for grabs. It has a well-fit feature for the particular mobile series. It provides for a good grip to avoid the "slip away" tendencies from one's hand. It also comes with a belt clip in case the owner would like to attach it on the belt. It houses the mobile for protection and safety too. This mobile case can surely serve these purposes. Besides, most of the high-end phones have delicate parts that need proper care.
Price: $15.60
Bluetooth Wireless Headset (Black)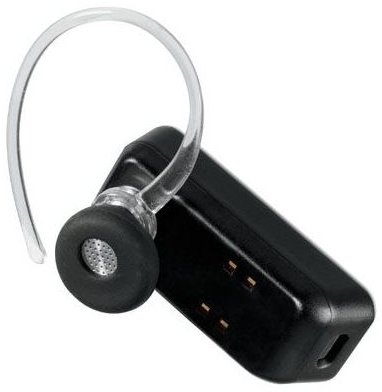 This Bluetooth gadget levels up the mobile's functional quality. Its blending black hue makes it somewhat unnoticeable in a sudden glance. It has the updated feature of using two microphones for clear and consistent voice recognition. It reduces external noise and echoes around. It has also a cushion ear phone feature for utmost comfort. Indeed, it effectively utilized the wireless and pairing technology.
Price: $24
Grab any of these Motorola CLIQ Accessories to optimize the life and function of your mobile or grab some free entertainment download with the top 5 Motorola Q games.