The 10 Best iPhone 4 Accessories You Shouldn't Be Without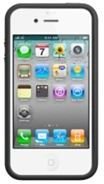 The iPhone 4 is the most popular smartphone in the history of phones. Despite the initial reception problems, Apple sold more than 3 million iPhones in the first 21 days, and it continues to dominate the smartphone market.
If you are the proud owner of one of these beauties, you should now buy some great accessories for your iPhone 4 to enhance its functionality. Here is a list of the best iPhone 4 accessories you should get your hands on.
iPhone 4 Bumper
A bumper for your iPhone 4 is not an accessory but a necessity for some, who are still experiencing signal issues. You can use a bumper to gain the freedom to hold your iPhone 4 any way you want to without worrying about dropping a call.
The bumpers are made of rubber and plastic and have metal buttons for volume and power. They are available in 6 colors: white, black, blue, green, orange and pink. You can get it for free if you were one of the initial buyers of the iPhone 4.
Aliph Jawbone Icon

The iPhone 4 is a classy, stylish smartphone which has a superb design and great build quality. If you are looking for a Bluetooth headset for your iPhone, it should be one that at least matches it in terms of style and quality. The Aliph Jawbone Icon is one such Bluetooth headset. It is an ultra compact headset which is packed with features like Multi Point connectivity, Noise Assassin and Voice Activity Sensor. It provides you with excellent sound quality and is priced at $99 at the Aliph Jawbone Store.
Motorola MOTOROKR S305 Bluetooth Stereo Headphones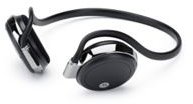 The Motorola MOTOROKR S305 Bluetooth Stereo headphone set is one of the best Bluetooth stereo headsets for the iPhone 4. It is also priced very reasonably at only $69.95. It provides you with excellent sound quality and an ergonomic fit. It also has a built in mic which allows you to answer calls. It is very light in weight and looks stylish to boot. It also comes with controls which you can use to adjust the volume, change the track etc.
Belkin TuneCast Auto Live FM Transmitter

The Belkin TuneCast Auto Live FM Transmitter is a cool accessory which allows you to transmit your iPhone's music over to any FM radio and play it on that radio. You can easily transmit your iPhone's music onto a stereo system or speaker set with an FM radio in order to play it remotely without wires. It also allows you to control the playback from your iPhone directly so that you don't need to use any other interface.
It also has GPS assisted scanning which gives you the best FM frequency based on your GPS coordinates. It can be charged from your car's lighter outlet. It is priced at $69.99. You can download the ClearScan Live app from the iPhone Appstore for free.
Ultra Compact Portable Solar Battery Charger
Running out of juice when you're camping, or nowhere near an electrical outlet to recharge can spell trouble, so a great solar charger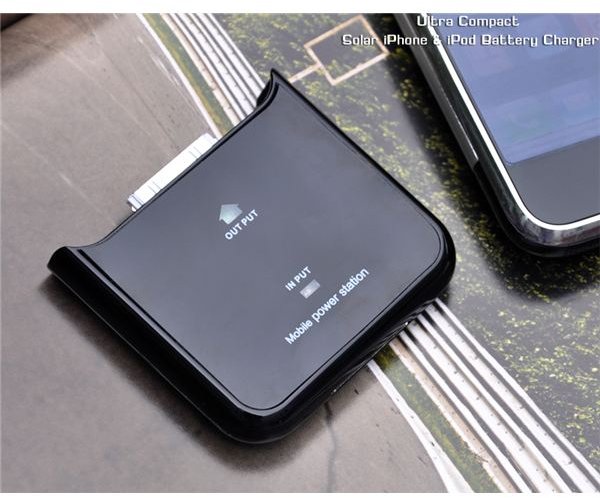 is one of the great iPhone 4 accessories to have. The great thing about this ultra compact iPhone charger is that it takes up hardly any room in your bag, and can contain enough power to charge your phone fully once. Of course, you can keep it constantly charged up through the power of the sun – that is the great beauty of it.
It retails at around 10 dollars too, so is an item well worth carrying around with you for emergencies, even if you don't live anywhere sunny as you can charge it up through the usual USB route before you leave.
Klipsch Image S4i Earphones with Mic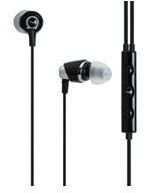 The Klipsch Image S4i Earphones are one of the most popular sets of earphones for the iPhone 4. They are recommended by most audiophiles and are among the best earbuds you can find in this price range. They offer exceptionally good audio quality and have a very comfortable fit. They are available in black and white and are priced very reasonably at just $99.95.
This is also one of the most versatile accessories for iPhone 4 you can purchase as they are compatible with all iPhones and iPod Touch models. Not only do they also offer noise isolation features and come with a built in mic with echo cancellation, you can use them for music as well as calls.
Logitech Pure-Fi Anywhere 2 Portable Speakers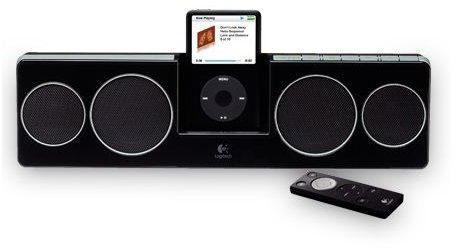 The Logitech Pure-Fi Anywhere 2 Portable Speakers are one of the best sets of portable speakers you can find for your iPhone 4. They offer exceptional sound quality and come with a powerful 10 hour battery and a battery indicator. The dock also charges your iPhone when connected. It offers tactile controls for Shuffle and Repeat. It comes with a travel case so you can carry the speaker set easily. One of the best features is a wireless remote control which allows you to control the system from a range of up to 10 meters. It is priced at $149.99.
eGlovz for iPhone with TouchTec Technology
Even if you live in sunnier climes, when the colder months come around you'll be glad of a pair of gloves for using with your iPhone. The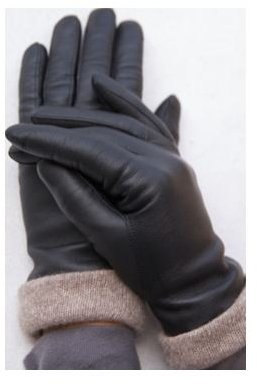 touchscreen of the iPhone is all well and good until you come to use it with standard gloves – it just doesn't work. You need an option to keep your hands warm, while at the same time allowing you to use your iPhone. There are many great options around, but the range from eGLovz get my vote for being reasonably priced, and offering high functionality as well as style. They aren't the kind of gloves with the big silver tips on the end, or the tiny dots that don't work, these are stylish gloves with TouchTec technology, that keep them looking good and performing to the max.
Magellan GPS Car Kit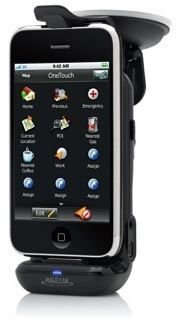 The Magellan GPS Car Kit for the iPhone 4 (it works with all iPhone and iPod Touch models) helps you to convert your iPhone 4 into a dedicated GPS navigator for your car. It comes with a secure, adjustable mount with which you can place your iPhone 4 anywhere in your car. It also has a built in GPS receiver which enhances the GPS reception and provides GPS data faster to your iPhone 4. It is compatible with most GPS navigation apps. It also keeps charging your iPhone when in use, and comes with a built in speaker phone which helps in voice navigation. You can download the Magellan Roadmate app from the Appstore.
It is not cheap at $129.95, but a dedicated GPS device would set you back a whole lot more, and its looks and functionality are arguably worth this price tag.
GEAR4 PowerPad Wireless Charger for iPhone
A common complaint of any smartphone in today's market is that the battery drains quickly if you are busy using all those great apps,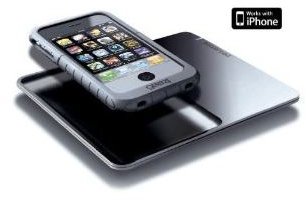 and a daily charge is the norm. Stop all those cables getting in the way and use a wireless iPhone charger, to boost not only your iPhone but you can also charge other devices, such as an iPod as well. With the GEAR4 model, you just need to slip on the case and sit your iPhone on the mat to get it charging.
This wireless charger is particularly recommended not just because there is room to charge two devices at once, but because of its sleek looks, and the ability to charge at the same rate as a standard charger. A very slight humming noise when your device is charging is the only drawback, but for a product like this it is quite normal.
Conclusion
There's such a great range of accessories for your iPhone 4 available now and the best choice for you will depend on your lifestyle. The Magellan GPS Car Kit is a hard product to beat for most, and you'll definitely be pleased with those eGlovz come wintertime. But if you are only going to invest in one accessory the Ultra Compact Solar Charger will be a life saver.
References