Aliph Jawbone 2 Review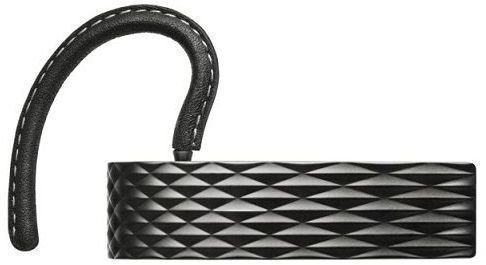 The Aliph Jawbone was one of the most stylish Bluetooth headsets at the time of its release. With the Jawbone 2, it only gets better. The Jawbone 2 was released quite some time back with a hefty price tag, but is now available for just $39. At this price, it is a very good deal if you cannot buy the newer versions like the Aliph Jawbone Prime or the Aliph Jawbone Icon. The Aliph Jawbone 2 has an excellent design and provides superb sound quality.
Aliph Jawbone 2 Specifications
Dimensions: 2.0 x 0.5 x 0.5 inches
Weight: 0.35 oz
Connectivity: Bluetooth 2.0
Bluetooth Profiles: Headset (HSP), Hands Free (HFP)
Range: 33 feet (Class 2)
Talk time: 4 hrs
Standby time: 8 days
Features: Noise Assassin, LED indicator, Call Waiting, Voice commands
Design (5 out of 5)
The Aliph Jawbone 2 is more than 50% smaller than the original Aliph Jawbone Bluetooth headset. It is very compact and light with dimensions of 2.00 x 0.5 x 0.5 inches and a weight of 0.35 oz. This was the headset which started the anorexic trend among Bluetooth headsets.
It has a very elegant design with a diamond pattern and looks very stylish. It also has superb build quality. It has a simple ear hook which allows you to wear the headset easily and comfortably.
It has a Talk button on the front and the Noise Assassin button / volume button on top. The LED indicator is right on top of the Talk button. The buttons blend in with the design and are well hidden.
Features (4 out of 5)
The Aliph Jawbone comes with a set of earbuds and ear hooks of different sizes so you can choose the ones that fit best. It also comes with the Noise Assassin technology which amplifies your voice and drowns out background noise to improve the call quality. It also has a Voice Activity Sensor which improves the call quality further. The Jawbone 2 headset works perfectly well even in crowded areas with a lot of background noise.
Performance (4 out of 5)
It works with Bluetooth 2.0 enabled phones and has a range of 33 feet. The signal quality is really good thanks to the Noise Assassin and the Voice Activity Sensor technology which is built in. It has a battery life of about 4 hours and a standby time of 8 days.
The Verdict (5 out of 5)
The Aliph Jawbone 2 is one of the best Bluetooth headsets and offers really good value for money at this reduced price of $39. I would definitely recommend it. You could also check out the Aliph Jawbone Prime or the Motorola H17 Bluetooth Headset if you can bump up your budget. Under $40 though, the Jawbone 2 is probably the best headset available.