Best In-Ear Headphones for Nokia: Best Earphone for Xpressmusic Smartphones at Your Budget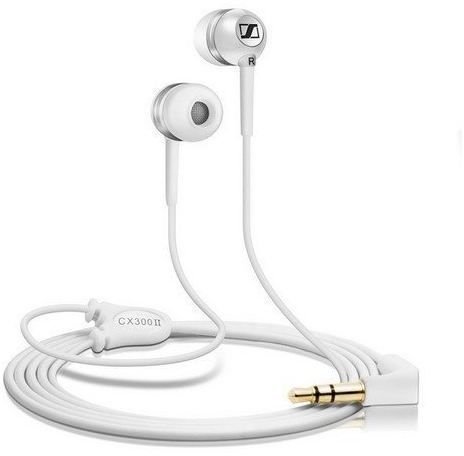 The Best Earphones for Nokia Smartphones
There's no doubt that the Nokia Xpressmusic range of entry-level smartphones is geared totally towards music enjoyment. Touch-enabled smartphones such as the Nokia 5800, 5230 and Nokia 5530 sport an excellent equalizer, a good range of music presets and other cool features to please music enthusiasts. But, the included earphone is not good enough to produce the desired sound output. It is not ergonomically designed to fit into your ears and may pop out of your ear canal while you're doing aerobics or other tasks.
Everyone knows how earphones are best known for their precision, efficiency and sound isolation. Using earphones, people can hear songs at a much lower volume. They comfortably fit in your ears and cancel any external noise. However, the canal earphones that come free with Nokia Xpressmusic smartphones are of low quality. Moreover, the sound output and bass are not good enough. That's why music enthusiasts frantically search for "Nokia best earphone" to get the ultimate music enjoyment. Thankfully, there are some very good earphones available for your Nokia 5800, 5230 and 5530 Xpressmusic smartphones. All have a 3.55mm stereo plug and are priced below 100 bucks - a neat deal for those who are looking for budget earphones for their Nokia smartphones.
Nokia: Best Earphone for the Ultimate Music Enjoyment: The Sennheiser CX 300 II Precision In-ear Canal Headphones
The Sennheiser range of precision canal earphones has always been a popular choice among audiophiles and music lovers. The CX 300-II Precision Bass ear-canal headphone is one of best earphones for the Nokia Xpressmusic range of touch-enabled smartphones like the 5800 and 5530. Its high-quality speaker system offers crystal clear bass-driven stereo sound. The earplugs fit comfortably and cancel ambient noise, giving users the much-needed sound isolation. The tangle-free cable design is intended to offer wearing comfort.
The CX 300-II comes with an ear adapter set to provide a perfect personalized fit. A small, yet convenient carrying pouch is also included for travelers who want to keep their earphones safe while traveling. With high quality stereo sound output and well-designed ear buds for that perfect, comfortable fit, the Sennheiser CX 300-II is the first choice in ultimate listening pleasure.
You can order the Sennheiser CX 300 II Precise Bass In-ear Canal Headphones for $34.99 at Amazon.
The Creative EP-630 In-ear Noise Isolating Earphones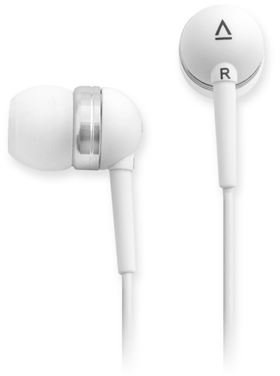 There is a criteria for the Nokia best earphone, users look for comfortable ear tips, a noise-cancellation feature and heavy thumping bass. The Creative EP-630 is endowed with all these features. Its ergonomically-designed in-ear tips reduce background noise considerably and achieve optimal sound output. The soft silicone tips offer comfort and a perfect fit without hurting your ears. With its sophisticated 9mm Neodymium magnet drivers, the Creative EP-630 earphone delivers deep bass that's better than the standard earphones that come with any Nokia smartphone. The EP-630 is available in 5 snazzy colors, including Arctic White, Pacific Blue and Atlantic Green.
You can order the Creative EP-630 In-ear Noise Isolating Earphones for $37.00 at Amazon
Philips SHE5910 Virtual Surround Sound In-Ear Headphones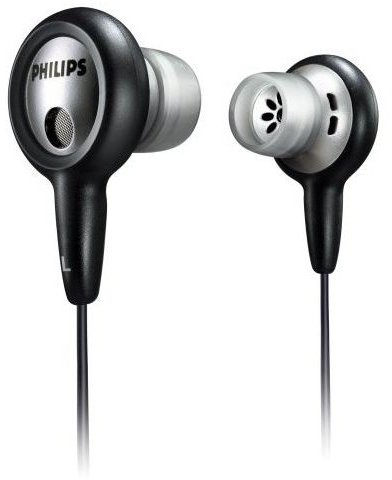 The Philips SHE5910 Virtual Surround Sound In-Ear Headphones offer an unbelievable surround sound effect through their patented 'reflected speaker' design. This revolutionary design provides an excellent realistic ambience, which is far better than using the Bose brand of in-ear headphones. The comfortable and realistic sound offered is complimented by the Copper Cladded Aluminum Wire, which helps to enhance the sound quality.
When compared to the Creative EP-630, the SHE5910 Virtual Surround Sound has 15mm neodymium magnet drivers, which are comfortable enough to fit into your ears and deliver non-distorted, crystal-clear sound. The earphone comes with a protective carrying case to prevent wire tangles and safe storage. For Nokia, the best earphone has to be the Philips SHE5910 Virtual Surround Earphones, if you are looking for a surround sound effect combined with comfort and crystal clear sound. The price is quite a lot cheaper than the Sennheiser and Creative brand of earphones.
You can order the Philips Virtual Surround Sound In-Ear Headphones for $22.64 at Amazon