Top Choices for Motorola CLIQ XT Accessories
Congratulations, you're about to step out of the box – now choose your favorite accessory and start performing like a pro. These Motorola Cliq XT accessories will offer you some amazing features so you can get the best usage from your phone as well as reduce the time it takes for you to perform highly technical tasks, plus much more.
Parrot Minikit Smart Bluetooth Speaker & Cradle
Don't get distracted behind the wheel ever again, use your phone to make and receive calls,
listen to music and much more, hands-free while you drive. This Parrot MiniKit Smart Bluetooth Speaker & Cradle is going to do all that for you. This accessory attaches to either the windshield or dashboard of your car through a suction stand. It has an integrated USB socket port so you can charge your smartphone for long lasting usage and also sync with other USB operable devices.
Once your Motorola Cliq XT is connected with this device, it syncs the phonebook on your handset so that it speaks aloud the name of the person who you want to call via speech synthesis. You can sync up to ten separate cell phones with this intelligent device and for each phone it will update the respective phonebooks. If a particular contact has more than one number, the Parrot MiniKit accepts voice commands so you can tell it which number to dial – whether work, home, mobile and so on.
The Parrot MiniKit and your Motorola Cliq XT automatically connects via Bluetooth so that verbal messages from you smartphone are articulated through the speakers of the MiniKit. This is most useful when receiving navigation instructions from your phone. This accessory will deliver top sound quality through a 2W speaker so you never miss a note.
Motorola OASIS Bluetooth Headset
Check out this sleek-looking Bluetooth headset for your Motorola Cliq XT smartphone. It offers a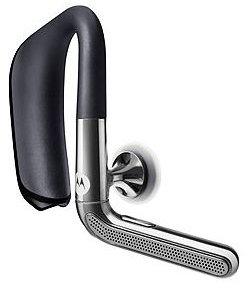 comfortable, lightweight and stylish solution to take phone calls and listen to music hands-free. Expect superb call clarity through dual external microphones, noise cancellation technology and wind resistance up to 12 miles per hour. So roll down those windows and get some air while you talk on this Motorola Oasis headset in your car.
Also, this device has integrated voice prompts to give the ultimate convenience of alerting you on the battery status, how to set up your Bluetooth connection, if the mute is activated, and which phone is ringing. You can toggle between calls from two separate phones and sync any other Bluetooth enabled device with this headset's Multipoint technology system. You get six hours of uninterrupted talk time, seven days stand by time and universal compatibility to use this headset with any Bluetooth supported device.
To aid in its comfort, this accessory comes with three interchangeable ear gels so you can achieve a custom fit throughout the day. The design of this device is also made to wear behind the ear for a discreet look as well as ensure stability during use.
Scosche Flexible Water Resistant Keyboard
Another top-notch device, and one of the most brilliant and resourceful Motorola Cliq XT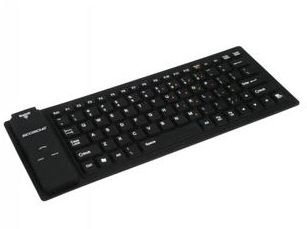 accessories you can find. The Scosche Flexible Water Resistant Keyboard wirelessly connects to your smartphone via Bluetooth technology so you can perform any typing task quickly and conveniently on a user-friendly QWERTY keyboard.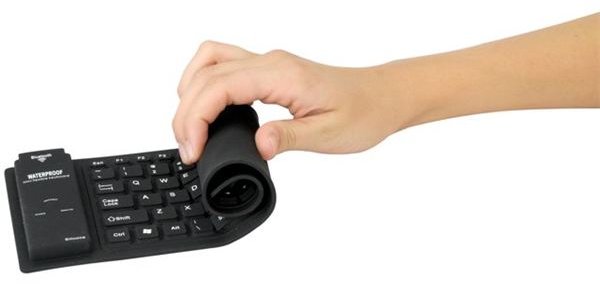 It truly is water resistant, as all the keys, plug-ins and battery are covered with a silicone sheathing. It includes a retractable USB charging cable to maintain a high level of resourcefulness along with its most highlighted feature i.e. is a roll-up construction, making it ideal for travel and storage. You can use this accessory up to 30 feet away from your smartphone and can also sync with other Bluetooth devices.
RND Power Solutions 4 Port USB Car Charger
Face it; your car will sometimes have a number of passengers, all bearing a cell phone, possibly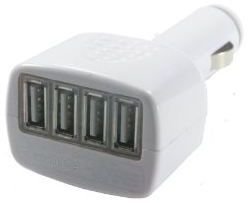 in need of some battery power. You could just be the type of person who does a lot of work from the car. Either way, a one-port charger can often be insufficient. Get two, maybe three – why not four USB ports in one charging component. This RND Power Solution Car Charger hosts four ports so you can sync or charge four different USB operable devices simultaneously in the car. It plugs into the cigarette lighter/power outlet to boost up all these device on the go.
The RND Power Solutions Charger goes through an extensive 5-step quality control process to ensure premium quality, design, performance, flexibility and protection for your cell phone. It protects your Motorola Cliq XT along with any other device it charges from over heating; it allows you to use several devices in one sitting; you can stream videos, music and browse the web without a total battery drain; you get a compact auto power accessory without creating bulk; and a well built device to give you endurance even through consistent usage.
Cellet Non-Slip Phone & Media Stand
It's hard to figure out the exact science behind this accessory, as most of you would know, magnets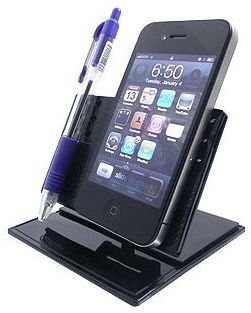 can do quite a bit of damage to your cell phone. So obviously this media stand is not magnetized. Lets not rock our brains any harder to figure out the magic, lets just accept the goodness it possesses. This Cellet Non-Slip Phone & Media Stand keeps your cell phone, iPod, pen and any other media device conveniently propped up so you can view and access it when needed. However, if your Motorola Cliq XT is in a case, you will need to take it out so that you get best support.
You can adjust and angle your Motorola Cliq XT to any desired position on this non-slip pad without any clamps, cradles or having to deal with any sticky residue. It has a very sleek build, which looks great and won't take up too much space on your desk or wherever it is placed. This stand, unlike many others, can be installed in the car as well. The stand's base also has the same non-slip properties, so it can stay secure and stable even on slanted surfaces such as the dashboard of your car.
References
Click any link below and get connected to the online retailers.
Image Credit – Images courtesy of the respective retailers.