Best Picks for Motorola Cliq XT Cases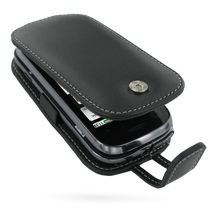 There is no intricacy to its design; the Motorola Cliq XT has a basic shape and style that makes it an easy fix when trying to source a case. This is not the idea here, the line up of Motorola Cliq XT cases in this feature are the best of the bunch. While some are more elaborate than others they all have a few things in common, which is to fulfill a long list of demands to satisfy what is needed for endurance, practicality, convenience and style – Check them out.
PDair Flip Leather Case
One of the best leather case designs to give quick access to your Motorola Cliq XT is this PDair flip case. With the release of a magnetic locking strap, the case opens up to reveal the screen of the phone and permits you to immediately access all the functions and controls.
You can count on the ultimate protection through a number of features. Once inserted in the case, the phone is held in place with secure braces, which means it would have to be pried open to free the phone. The overall enclosure gives a padded protection to prevent from hard-hitting impact that may damage the phone, also it acts as a shield for potential scratches, dents and so forth. The case features a removable 360 degrees swivel belt system in the back that allows you to clip on to your belt, bag or attire.
Body Glove Landmark Vertical Carrying Case
If you're looking for a smart looking case with a sophisticated and executive style, then this Body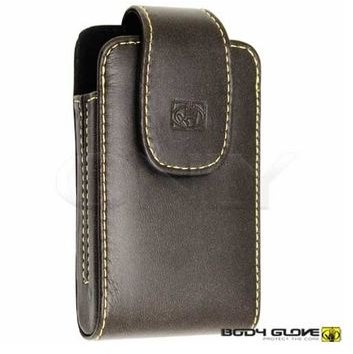 Glove Landmark Vertical Carrying Case is the perfect choice. The case features a classic supple leatherette exterior, stitched to perfection with the contrast of white threading along the edges, and a magnificent Body Glove logo embossed on the flip strap to add elegance and style. The interior is lined with a soft felt material to keep your phone scratch-free and looking pristine for a long time.
You can expect durability and optimal protection of your Motorola Cliq XT from its strong construction. Plus versatility in its carriage through the integration of a fixed belt clip, which lets your carry your phone on your belt, bag strap or anywhere you prefer.
OtterBox Impact Series Case
A trusted brand, offering the best kind of protection that exists in phone cases; this OtterBox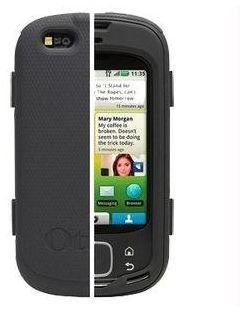 Impact Series Case is built to withstand tough impact shocks in the event your phone experiences an accidental fall. The case offers a nice custom fit for your Motorola Cliq XT but adds a little more bulk than other hard cases.
This Motorola Cliq XT case comes with a self-adhering clear protective film for the screen and a durable silicone-engineered back shell. The inner coring dissipates shock away from your handset and the silicone plugs used to cover the side controls plays a part in reflecting damage to those specific functions. The plugs allow instant contact and initiation to the functions of the phone as soon as they are pressed.
iNcido Brand - Rubber Feel Protective Case
This is a simple case but it is one of the best covers for your Motorola Cliq XT. There are two plate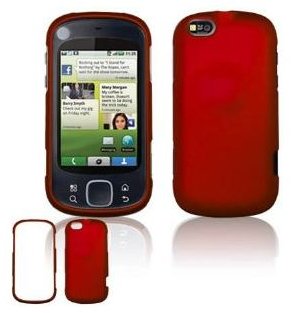 covers, one to snap on to the front of the phone and the other to the back. The rubbery texture on the surface gives terrific grip and traction when placed on slanted surfaces. Along the sides of the case are precision cutouts to access the port and controls, plus an opening for the camera in the back. The case is customized to give the perfect fit for your phone without adding any kind of bulk, and is very light in weight so as not to put any additional burden onto your carrying experience.
You will find that Rubber Feel Protective Cases are among the most affordable; they come in an extensive variety of colors, designs and styles. This makes it suitable for a long list of consumers.
Green Skin Fitting Case
This case is made of a strong rubberized material. It is entirely flexible and gives support to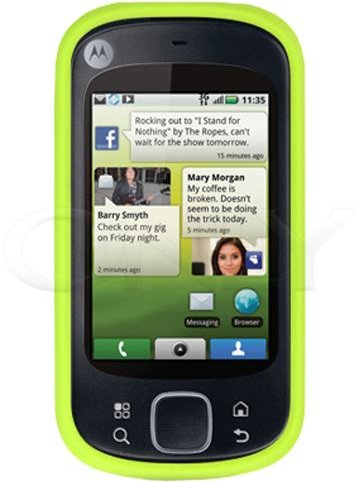 your smartphone in a number of ways. This rubberized material is a terrific impact absorber and shield for potential damage to the surface of your Motorola Cliq XT smartphone. Also, its suppleness makes it easy to install and remove when ready.
This case is possibly one of the most practical as well as affordable and resourceful. You will find when it is installed, the case gives access to all the controls, ports and functions of the phone. It provides a slim custom enclosure, often capable of fitting into a holster, cradle, car mount, or docking stand without having to remove from the phone.
References
Image Credit - Images courtesy of the respective retailers.