Top Kyocera Echo Accessories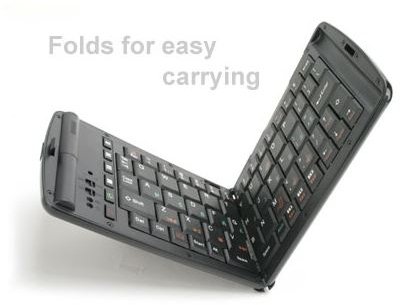 If you want a list of the best type of accessories to optimize the use of your Kyocera Echo, this selection will help you to do just that. With these Kyocera Echo accessories you can enjoy a few perks when using the device as well as experience efficiency and more control.
Bluetooth - Wireless Keyboard
Now that you own the Kyocera Echo, you feel capable of performing a long list of tasks on your phone. Send
e-mails, browse the web, create documents, have instant chats plus more. With this wireless keyboard, any task related to typing content on your phone can be done with ease and three times faster, while having fun. Users can configure command keys to give fast access to preferred applications so as to save time and improve efficiency. This keyboard syncs wirelessly to your Kyocera Echo and can also connect to any other Bluetooth enabled device.
What's amazing about this keyboard is the convenience is gives you to type and manipulate the keys properly. It provides an adequate typing area; 5-row alphanumeric keyboard; features 75 full sized keys, six of which are designated to answering and receiving calls and messages. The keyboard folds in half to minimize its size and optimize portability.
Cellet Retractable Data Cable
This retractable data cable serves two purposes; it can be used as a charger as well as a USB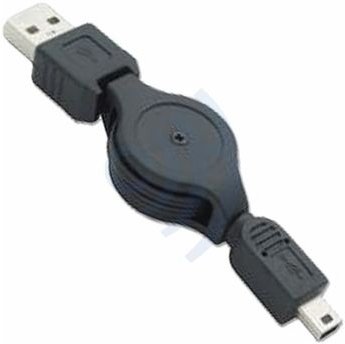 connector to sync your Kyocera Echo with a PC. Simply pull either end from the reel in the center to release the cord and extend to the desired length and charge your cell phone or transfer and download files from your computer.
This retractable data cable winds up to a miniature size and is very light in weight for convenient and versatile carriage. The cord extends to over 2 ft long and quickly zips in when not in use.
Bluetooth Headset - Wireless Hands Free
Bluetooth headsets are cutting edge accessories for any business professional. They take the stress out of
handling constant phone calls everyday. This Kyocera Echo Bluetooth headset offers excellent audio quality and lets you control all calls with the touch of a button. The headset easily fits onto your ear and you will find it provides a comfortable hold with three different sizes of comfortable ear pads and an optional ear loop.
A great feature of this device is the built-in DSP (digital signal processing), this guarantees noise and echo cancellation during any conversation. The headset allows you to talk for up 6 hours and offers 160 hours of stand by time without having to recharge. Unlike other similar devices, this headset is not too bulky and is quite light, so you wont feel too much annoyance if you were to wear it for long durations.
360-Degree Rotatable Car Windshield Mount with Air Vent Attachment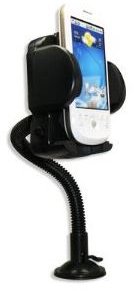 This is a great choice for a car windshield mount for your Kyocera Echo. Among its features there is a flexible stand that bends to give users optional positioning of the phone when driving. There is a locking suction cup at the base that fastens to anywhere on the windshield to keep your phone stable and secure. The holding arms are cushioned with foam to prevent scratches on your device and can open to facilitate and enclose various other devices. It has a quick release button, which easily releases the phone when needed.
This car windshield mount is capable of rotating 360-degrees to provide multiple viewing modes of your Kyocera Echo. Also, in its package there is a detachable air vent mount connection for you to attach to the AC vents. It is completely customizable to appeal to many individual preferences, which is why it is ranked as one of the best Kyocera Echo accessories around.
Micro USB Car Charger
Nothing beats the practicality of this USB car charger, with the combination of a USB data cable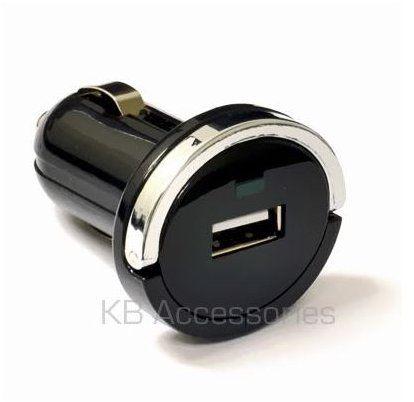 (sold separately); it is the ultimate way to charge your Kyocera Echo during travel. What is great about this charger also is that it can charge a laptop, camera, iPod and pretty much any other USB operable device. It houses an IC chip that instantly recognizes when the battery is completely charged and automatically switches to saver mode.
This featured USB car charger is highly assessed as a quality and durable product and is expected to give long lasting function. It is not too bulky and allows an instant connection without any unnecessary obstruction. You will see it is compact, lightweight and easy to store away.
If you're also in the market for some fantastic cases for your smartphone, then you need to check out this selection of Kyocera Echo cases.
References