Best iPhone Battery Pack Options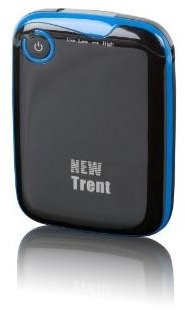 Boost up Your iPhone
Travel preparations are not complete without one of these battery packs for your iPhone; there is no need for wires, electricity, plugs or anything of the sort. All you have to do is snap on one of these ingenious battery packs and get double your usual talk time in as little as one hour of charging. Of course this is dependent on which of these battery packs you choose and what version of the iPhone you own, see the specs on each of these and choose the one that is right for you.
New Trent iFuel External Battery Pack & Charger
This compact, long lasting backup battery pack can give you an extra 38 hours of usage on your iPhone and
iPod Touch to watch movies and listen to music. It works with a long list of iPhone versions including the iPhone 4, 4G, 3Gs, 3G (Verizon and AT&T), and iPod 1G 2G 3G, 4G, plus a few BlackBerries and Android devices.
The Trent iFuel External Battery Pack and Charger has a ground breaking capacity of 5000mAh at 5 V output voltage, it can also power Sony PSP and Amazon Kindle, Nintendo DS lite, DSi and Gameboy with the correct adapters.
True Power iV Pro Backup Battery Pack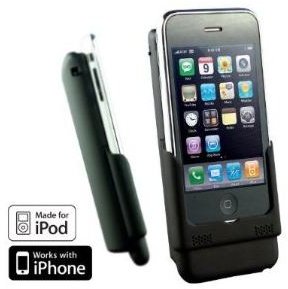 The True Power iV Pro takes only an hour to fully charge your iPhone smartphone and allows 9 hours of talk time on the 3G and 15 hours on the 2G. It has 3100 milliamps of power which is 2-3 times more than most other battery packs on the market. This battery pack has a built-in USB port that will charge other devices such as an iPod and/or earpiece; it can also connect to USB operable devices such as a printer, mouse or digital camera. Additionally, you will find its design incorporates a powerful built-in light for taking pictures or finding car keys in low-light conditions.
3G Juice Battery Extender/Charger
This iPhone battery pack is a lightweight backup solution for a super boost of power whenever your phone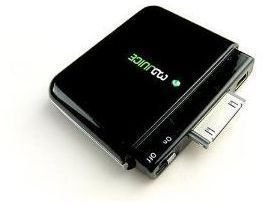 goes dead. The 3G Juice charges your iPhone from 10% to 100% in just 2.5 hours. Its design allows for a quick and easy insert into your phone and it is also compatible with different versions of the iPhone plus iPod/iTouch. This battery pack has 1800 mAh of power and offers quality performance, so you don't have to worry about the device memory effects or deterioration of power over time.
MiLi Power Spring External Battery Case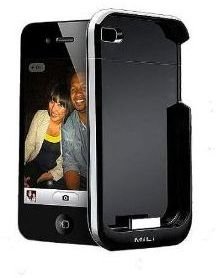 This MiLi power external battery pack case snaps on to your iPhone like any regular phone case but with the added capability to energize your iPhone with a 1600 mAh power unit. Even though it has a remarkable thin enclosure, it will double the battery life in a short time span and allows you to talk for up to 6 hours on your iPhone 3G and over 13 hours on the iPhone 2G. Using the Internet or Wi-Fi and running audio and video on your phone with the backup of the MiLi battery case is no problem as it is guaranteed to give sufficient power to do so for several hours.
Stitchway Ultra Power Backup Battery Charger
The Stitchway Ultra Power Backup Battery Charger is a slender lightweight battery booster weighing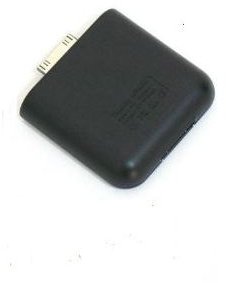 only 2 ounces. It is fitted into the input port of the iPhone to prolong the battery life so as to double the talk time in just about 2 hours. There are no wires, no bulk and added ease to store away in a glove compartment, purse or even pocket. It has a 1900 mAh unit, which you will find fully charges your phone in the same time as any wall outlet source.
References