Top Choices for LG Optimus V Cases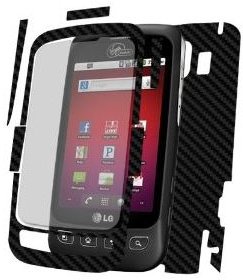 Search no further, here they are - the best cases for the LG Optimus V smartphone. What ranks these cases in the top percentile among others are the great designs, custom fit, accessibility, handling, convenience, durability, features and functions. While some of these cases might lack a few of your desires, others will probably exceed your expectations. See if you can choose.
Skinomi Carbon Fiber Film Shield & Screen Protector
This is one the best LG Optimus V cases on the market today; it is perhaps the toughest phone covering, utilizing state-of-the-art materials to offer superb damage protection without adding extra weight or bulk to your device. This carbon fiber film shield is only 0.1 millimeters thick and is virtually weightless, yet incredibly strong and nearly impenetrable. As thin as it is, the case is the exact imitation of real grade A carbon fiber material. Furthermore, it has precise cutouts for the phone's controls, functions and ports.
White Silicone Skin Case Cover
Silicone cases are highly dependable when it comes to choosing a covering for your phone. This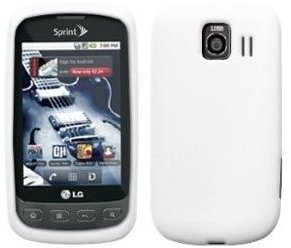 featured white silicone skin case is the perfect form fitting solution for the LG Optimus V smartphone. Even though these cases are soft and smooth to touch, they are ingeniously designed to provide the protection your device needs. Silicone cases are excellent impact absorbers and damage controllers. You will find they are crafted to provide easy access to use all functions of your phone and offer remarkable ease when installing and removing the case.
Check out this brilliant Green Silicone Skin Case Cover for the LG Optimus V - [Link to Buy]
Snap-On Hard Rubberize Case
This particular snap-on hard rubberized case has a rugged appearance with those deep, sharp control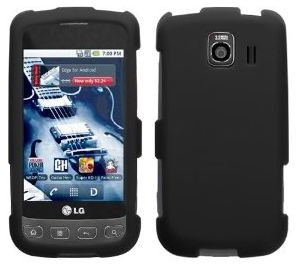 cutouts along the sides. The rubberized surface has a matte finish and is soft and smooth to the touch, however it is a hard case designed to provide maximum protection from crash, scratches and scrapes on your device. The simple snap-on system easily merges shut to securely hold your LG Optimus in place and provides quick and easy access to all phone features.
Note - Compatible with LGVM670 Optimus V, Optimus V, VM670 Optimus V.
Need a little danger in your life? Check out this Vintage Skull Phone Protector Cover for LG Optimus V – [Link to Buy]
Glove Snap-On Case
As its name suggests, the glove snap on case offers the ultimate custom fit for your LG Optimus V s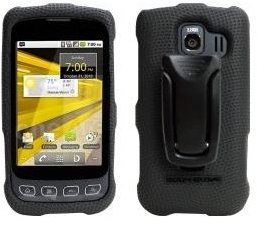 martphone. It has a durable hard shell wrapped in a textured glove material that provides an easy grip and terrific protection all around. This case comes with a sturdy all-in-one belt clip system, which includes a removable knob and release clip with an adjustable built-in kickstand. This feature adds to the resourcefulness of the case, the kickstand allows for multiple viewing angles and the belt clip easily clips on to a pocket, purse or belt.
The case has a well thought out design, which allows for great handling, easy access to all controls, functions and ports and is close fitting, giving your device a slim, trim look. A great accessory for your LG Optimus V.
OtterBox Commuter Case
This case boasts an innovative and intricate design with a durable silicone mid-layer and custom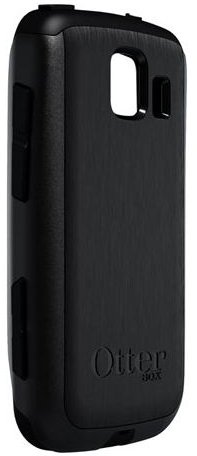 molded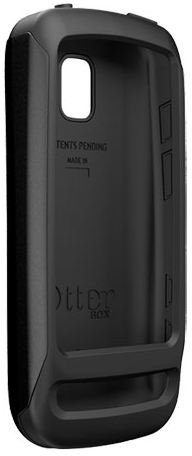 polycarbonate shell which houses silicone plugs all around the sides for accessing the ports. The silicone plugs provide coverage and protection for the ports, however, its design has an open access window for the camera lens. It also comes with a self-adhering clear protective film, cleaning cloth and installation card.
GTMax Universal Eva Pouch Case w/ Belt Clip
This is a great LG Optimus V case; it has a stylish, slender pouch design with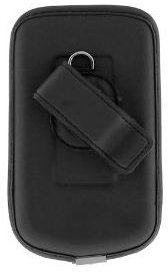 expandable sides to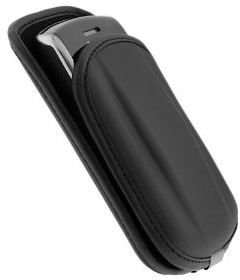 ensure a perfect and snug fit for your device. Even though it has an open top section to enable convenient access to your phone, this actually compromises the security and hold of your LG Optimus device. This case is made of durable and slightly padded leather material with a hardback to aid in preventing damage to your phone. This GTMax universal pouch also features a swivel belt clip for the ultimate carrying convenience and portability.
References