Best Samsung Infuse Cases: Top Cases for Samsung Infuse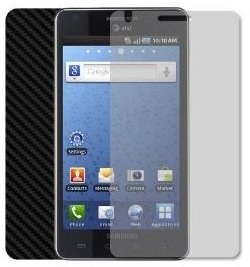 Cases for Samsung Infuse
Trying to find a great case for your Samsung Infuse? No problem, we have done the job for you. Check out this selection of Samsung Infuse cases to give excellent protection of your device as well as terrific style.
Carbon Fiber Film Shield & Screen Protector
The carbon fiber film shield case for the Samsung Infuse is possibly one of the most effective protections
on the market today. It is incredibly strong and nearly impenetrable; measuring only 0.1mm thick, it is untraceable so your phone retains its sleek and slim physique. The film shield is designed to look and feel just like real, grade-A carbon fiber; it is texturally identical to threaded carbon fiber so that it mimics its true form. With a phone like the Infuse 4G, having protection that also keeps the good looks of the phone, is always going to be a winner.
The thin film has unique adhesive properties to create a long lasting protective solution, it can be easily removed without leaving a trace of glue on your device, however trying to use it for a second time may not guarantee the initial bonding qualities.
Naztech Ikon Holster
This luxurious holster is handcrafted and manufactured from the highest quality material to offer quality and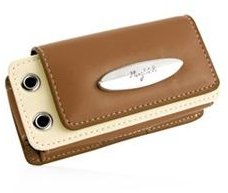 protection. Its impeccable workmanship boasts an attractive design with neat, bold threading and silver adornments. The holster has a horizontal standing with flip over magnetic cover, 360° swivel belt clip and soft padded interior lining for the ultimate security and protection for your Samsung Infuse smartphone – this design comes in array of attractive colors, both two-toned and full.
Take advantage of this case's multifunctional quality; it can be used with other similar devices of the same measurement and can hold business, credit or ID cards for execs on the go.
Naztech Executive Case
This great Samsung Infuse case offers a number of features; it has immaculate construction, convenient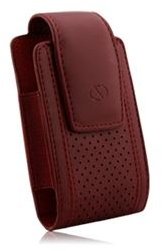 style, secure protection, and is lightweight as well as being fully functional. It is made of smooth high-quality material with a flip strap and has flexible elastic sides that can easily be adjusted for optimal convenience, along with a rotating belt clip–ideal for securing your device in place. This case has superb shock absorption and can withstand pressure from surrounding effects when enclosed.
Velvet Soft Pouch Case
This case offers an attractive covering with intricate detailing more appealing to a feminine audience,
however the case comes in much more unisex designs. This pouch case has a soft velour inner lining with thick padding, ultimately to ensure that it offers guaranteed shock guard of your device, as well as screen protection. It has a simple lock strap at the top to securely hold your phone inside with an easy to open system, so that your device can be removed conveniently.
Naztech Gladiator II Canvas Case
This case offers continuous protection, as it is durable, waterproof and constructed with high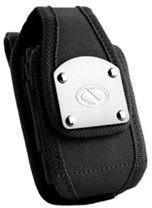 quality stitching. It is made of a tough, thick leather material, perfect against damage and shock of impact. This case features a sleek flip over magnetic cover, adorned with a bold sliver gladiator emblem and a 360° steel leather belt clip.
The Naztech Gladiator ll canvas case is highly resourceful and is capable of being used with other similar devices.
References
Discount Cell - https://www.discountcell.com
Amazon - https://www.amazon.com
Image Credit - Screenshots are the property of the respective developers.