Best Samsung Exclaim Cases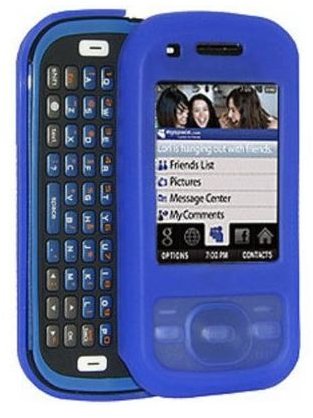 Overview
Soft silicone - pink, blue, yellow or hard case with multi colors and maybe with rhinestones, how do you choose? Other than those cosmetic features there are many things to consider when purchasing a case for your Samsung Exclaim. Durability, longevity, resourcefulness, functionality and attractiveness are key areas to consider when choosing a good case. Here we combine all these qualities to bring to you the best Samsung Exclaim cases.
Soft Silicone Jelly Skin Case
Don't let its name fool you, this case is a great pick for the Samsung Exclaim and has much to offer in the areas listed above. The soft silicone material used to make this case gives you a secure grip and serves a dual purpose in creating a soft cushioned shield for your device as well as a strong guard against hard impact.
It is shock resistant, durable, lightweight and smooth to the touch, especially this featured design of the silicone jelly skin case. With this case you also get an attractive casing plus added convenience of easy removal and cover up, this makes it easy to access the phone's battery, SIM and SD cards. You will see there are clear openings for the phone's screen, indicator light, speaker, camera lens, charger, headphones and any other accessories.
Rubberized Snap-On Cover
The rubberized snap-on cover's underside is made of a hard thermoplastic shell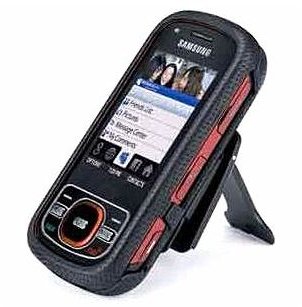 with a thin top layer of soft rubberized material merged to it. This combination works together to provide a tough and impervious surface to guard against forceful impact while boasting a somewhat soft exterior. The smooth rubbery surface provides you with a good grip and has the exact cut-outs to allow easy access to your device's controls. You will find that these rubberized-finish cases come in an array of attractive colors and are designed with a front and back snap on mechanism to enclose your Samsung Exclaim. There is also a version that has a back socket so you can conveniently attach a belt clip or flip stand.
Black Snap-On Rubberized Cover - [Purchase Link]
Rubberized Snap-On Cover w/ Belt Clip Kick Stand -[Purchase Link]
Hard Snap-on Case w/ Face Plate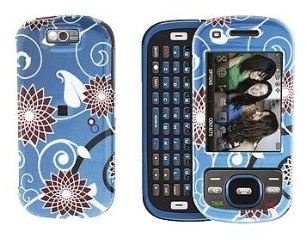 There are many versions of hard Samsung Exclaim cases to choose from. They all provide the same resilient and tough protection all around. However, a key component for additional protection is a good form-fitting faceplate with adequate covering that snaps onto the back cover. This gives added shield protection to the most vulnerable part of your Samsung Exclaim, which is the screen and main menu buttons. In addition, hard snap-on faceplate cases have clear cut-outs for all plug-ins, a convenient snap-on mechanism and come in a vast selection of great designs and patterning.
Clear Hard Snap-On Case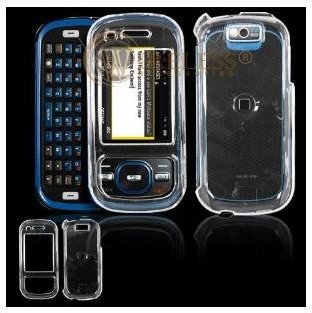 The clear hard case combines the functionality of any hard snap on case but with the illusion of an invisible shell. This is one of the best selections for your Samsung Exclaim as the form-fitting casing is transparent, slim and guards against hard-hitting impact with excellent shock absorption. These cases have a back socket for an attachable belt clip and flip stand, entry cut-outs for external plug-ins and easy snap on mechanism for quick access to the phone battery, SIM and SD cards.
Horizontal & Vertical Leather Pouch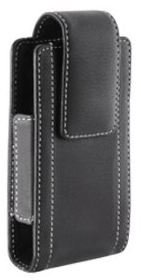 Samsung Exclaim leather pouch cases are designed with either a horizontal or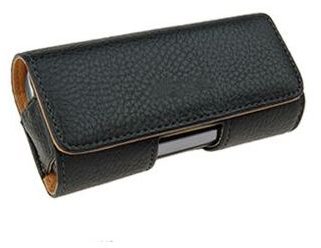 vertical standing and with flip covers. These cases provide supplementary support of your device with a soft padded interior and hardwearing external leather surface.
While some of these leather pouch cases are fully concealed blocking all access to the device's controls and plug-ins, there are those that are designed with side openings for easy viewing and plug-in access plus a simple magnetic flip strap or cover to quickly maneuver the removal of your Samsung device and also keep it safe and secure in the case.
You will love the resourcefulness of these cases, you can store your business card, drivers license, credit card etc, plus they have a back slot to attach a belt clip to conveniently snap on to a purse, belt, pant or jacket pocket.
Vertical Leather Pouch - [Purchase Link]
Horizontal Leather Pouch- [Purchase Link]
Closing
A great way to get the most out of the Samsung Exclaim cases is with accessories to go along with them. As mentioned here, there are a few phone cases that you can attach belt clips and also back flip stands to in order to hold your phone upright and facing in your direction for quick viewing. There are also screen protectors designed to fit onto the screen for added protection against scratches, neck straps and much more.
References