Looking for a Samsung Transform Case?
The Samsung Transform is an attractive midrange Android smartphone available on Sprint's network, but without a case the device just seems kind of naked. While there are dozens of different Samsung Transform cases out there, only a handful may be worth your time. To help you narrow down the selection, this list gives you six of the best Transform cases. Each case on this list is slightly different, either in look, feel or material, so there is surely something here that you will enjoy.
Chrome Phone Cover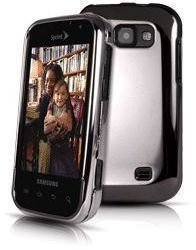 Protecting your Samsung Transform in style has never been easier. This hard plastic case snaps onto the front and back of the Transform to protect the back and sides from dings, scratches and dents, while still allowing the phone to easily slide open. The cover is designed specifically for the Transform, so you will still have complete access to all the buttons and ports on the device. Best of all, the case has a semi-reflective chrome-like finish, giving the device a slightly futuristic look. When you need both style and protection, you can purchase the Chrome Phone Cover here.
White Red Flower Hard Shell Cover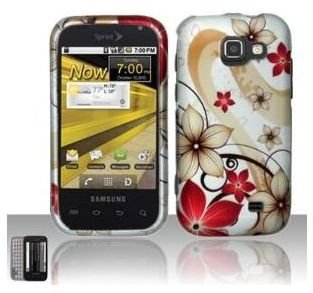 Sometimes you just need to add a little color to your smartphone. This Samsung Transform case not only protects your device, but adds a decorative red and gold flower design as well. The hard case snaps around the outside of the Transform, giving you complete access to all the buttons and ports, but it is thin enough that it won't bulk up the device's profile. The case also includes a clear plastic screen protector that is custom cut to fit the Transform's beautiful screen. When you get tired of the plain black of the Samsung Transform, you can buy the White Red Flower Hard Shell Cover here.
Winchester Vertical Case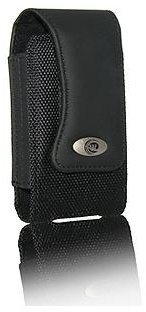 Function and design come together here to create this stylish leather pouch for the Samsung Transform. The pouch is made from premium black leather and is offset by the smooth, tan inside which is lined with a protective covering to prevent the pouch from scratching your device. A metal clasp holds the flap in place, so you can be confident that your Transform is secure in the pouch. While this case is vertical, the belt clip is adjustable so you can wear the pouch at a horizontal angle as well. If you want to protect your Transform, but still need to look good, get the Winchester Vertical Case here.
iNcido Protective Case and Faceplate Cover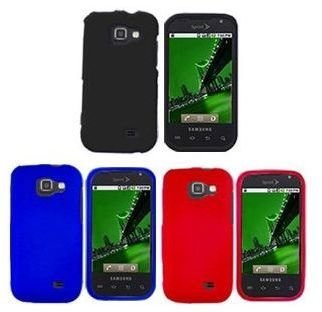 Protection often has to be balanced with price, so if your Samsung Transform needs a little protection but you can't shell out a bunch of money, these iNcido cases are your answer. The cases are made from a soft rubber, but they have reinforced sides to help keep the case on the device. The cases are cut to fit the Transform exactly, so you won't have any issues using your Transform while it is in the case. Best of all, your purchase will actually get you three cases, one black, one red and one blue. If you need a case, but can't wait till payday, you can get the iNcido Protective Case and Faceplate Cover here.
Warrington Pink Horizontal Case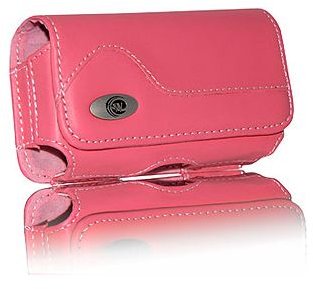 As smartphone ownership grew to encompass a better cross-section of the overall population, pink accessories started to come into fashion. That style is on display here with this pink leather pouch for the Samsung Transform. The case is designed to sit horizontally on your belt, which allows you to stand up and sit down without having to shift the case's position and potentially drop your Transform. The case has a magnetic clasp on the front, so you can be sure that the pouch is closed at all times and your device is secure. Best of all, the bright pink case will let everyone within eyesight know just what you favorite color is. So when you are ready to flash your style, you can purchase the Warrington Pink Horizontal Case here.
Textured Phone Cover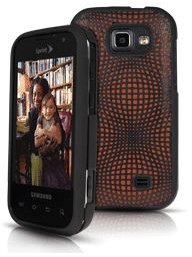 The textured phone cover is a hard plastic Samsung Transform case that snaps around both sides of the device. The case protects both the front and sides of the Transform, but it doesn't interfere with any ports, buttons or the sliding mechanism. Unlike some cases, which are so slippery that the device constantly falls out of your hands, this brown and black case has a soft, textured feel to it. This texture keeps the Transform in your hands instead of flying across the room. When you are ready to stop dropping your phone every time you take it out of your pocket, you can purchase the Textured Phone Cover here.
References and Image Credits
Amazon, https://www.amazon.com/
Fommy.com, https://www.fommy.com/
Sprint, https://shop.sprint.com
All images are copyright of the linked website.