Genuine LG SCS-410 Car Cradle – LG Optimus 2X
The official LG Optimus car cradle is one of the best LG Optimus 2X accessories for several reasons. A car cradle is always a useful accessory to have, as we use our phones more and more as GPS devices, as well as taking calls on the move. Not only does the cradle hold your phone so securely you don't have to worry about it falling foul of any bumps in the road, you also have the option of holding it in either landscape or portrait mode, according to your needs. This car cradle is also one of the few accessories that has been designed specifically for the Optimus, from a solid plastic construction with corner brackets to hold your phone perfectly. There's also a flexible bracket at the top, that means releasing your phone from the cradle when you're done is easy.
LG Original Micro USB Data Cable
As the Optimus 2X is one of the best phones for watching top quality movies, an official LG Micro USB data cable is just the job for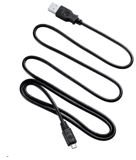 transferring data at high speeds. With all that movie watching, the battery is likely to drain pretty quickly too, and this cable can charge your Optimus using the USB connection from your PC or laptop as well. This LG original product is available to purchase from around 20 USD.
InvisibleSHIELD Screen Protector for LG Optimus 2X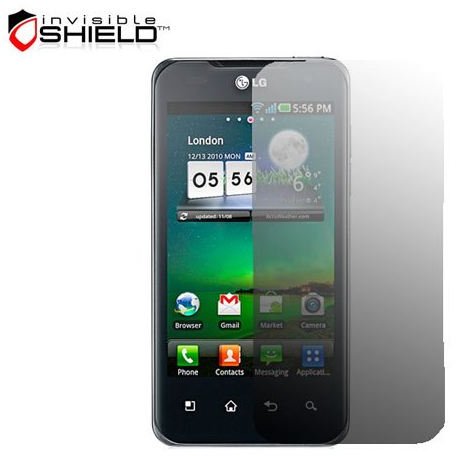 Many of the best LG Optimus 2X cases are excellent at providing protection to the phone, but sometimes the screen can get neglected. Twin one of these cases with the InvisibleSHIELD screen protector, specifically designed for the LG Optimus 2X, and your phone will benefit from all round protection. The invisible shield will render the screen of your Optimus completely scratch-proof, and yet is easily removable without leaving marks, which makes it a much easier screen protector to apply to your phone than most options out there. It's custom designed to fit the LG Optimus screen, and is virtually indestructible, being self healing too. Definitely one of the cheapest and best accessories for the LG Optimus 2X you can buy.
LG CCH-120 Kick Stand Hard Case – LG Optimus 2X
In our review of the LG Optimus 2X, it comes out strongly as a phone with great movie watching credentials. The Optimus doesn't have a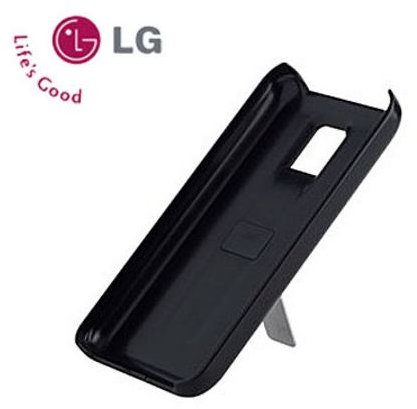 built in kick stand, however, and your viewing experience would definitely be improved by purchasing the official LG kick stand. The design is sleek and in keeping with the phone's design, and unlike many stands allows viewing in both portrait and landscape mode. The cutouts in the stand, also mean that you can permanently keep your phone within it, and use it as a protective case the rest of the time too.
Clingo Game Wheel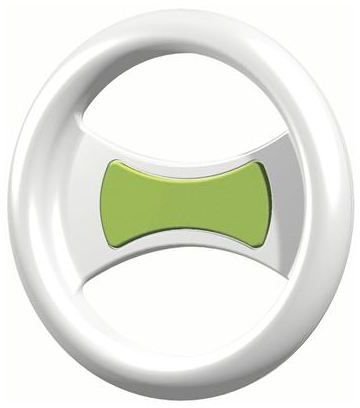 Superior gaming is one of the big plus points in using the Optimus, so this Clingo game wheel is sure to come in useful. The green pad in the middle of the wheel uses a tacky substance to hold the 2X securely in place, but leaves no residue on your phone when you remove it. The game wheel not only improves the all round gaming experience on accelerometer games like driving games, it is extremely comfortable to use, and still leaves easy access to all your controls.
You might also find the Clingo parabolic sound sphere a useful addition to your accessories collection, as a light shielding device, that amplifies and improves sound quality for listening to music, or for watching movies. For more information on other Clingo accessories that might appeal, please see our review on Clingo accessories.
Although we have picked the best LG Optimus 2X accessories available at this time, with the release date of the LG Optimus 2X set for mid to late March, the number of accessories currently available is slightly limited. Please check back in a few weeks, when our list of the top accessories for the LG Optimus 2X will be updated.
References
www.clingo.com
www.expansys.com
www.mobilefun.com
Images courtesy of LG, Clingo, and InvisibleSHIELD.