The Sony Ericsson 518A
The Sony Ericsson 518A is a stylish clamshell design mobile phone. Sony Ericsson is a major cell phone company with years of experience in designing and manufacturing cell phones. The Sony Ericsson 518A is a Walkman series model phone that is a trademark of Sony Ericsson which represents models of cell phones that are specially built for maximum music experience. The friendly Facebook app and the music player reveal that the Sony Ericsson 518A is intended for young dynamic people, that like to listen music on the go and also want to be able to check their Facebook profile frequently. This phone was made as a newer version of the Sony Ericsson W508 which lacked the Facebook connectivity, but offered more Walkman related features.
Design (5 out of 5)
The Sony Ericsson 518A has the same design as the Sony Ericsson W508. It is 3.7 inches high, 1.9 inches wide, 0.6 inches deep and weighs 98 grams. It has a TFT screen which is 2.2 inches with a 240 x 320 resolution and can show 256K colors. Also it has a secondary external monochrome display with 1.1 inch screen size and a 36 x 128 resolution. The design of the phone is very clean and simple which makes it a phone that will never go out of style. The controls for the Walkman function are on the top of the phone which makes them easily accessible. Other features of the Walkman mode are equalizer, playlists, stereo widening, an airplane mode, podcasts and audio books, and shuffle and loop modes. The Sony Ericsson 518A comes in two colors, Metal Grey and Poetic White.
User Interface (4 out of 5)
The user interface for the Sony Ericsson W518A is great, which is typical for all Sony Ericsson phones. Using the menu is very intuitive and every icon in it is easily recognizable. The controls are fast and responsive. The Walkman mode offers great control over the music player. Play, Pause, FWD and RWD control buttons on the lid of the phone are in the perfect position for easy usage and maximum Walkman experience. The Volume control buttons on the side of the phone are also a very useful feature that completes the music phone design.
Features (3 out of 5)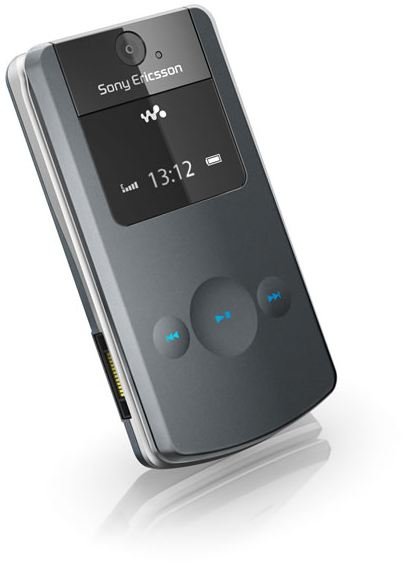 The Sony Ericsson 518A has a lot of features including Accelerometer sensor, Vibration and MP3-AAC ringtones, 100 MB internal memory and a Memory card expansion slot for Memory Stick Micro (M2) with support for up to 16 GB of memory. Other features include GPRS (Class 10 (4+1/3+2 slots), 32 – 48 kbps), EDGE (Class 10, 236.8 kbps), 3G (HSDPA ) but no Wi-Fi connectivity and no GPS. It also has Bluetooth and USB to PC connectivity. The Sony Ericsson W518A has two cameras, the primary 3.15 MP which can take pictures with 2048 x 1536 resolution and can record video at 15 frames per second, and the secondary camera which has low picture quality. It also has Stereo Radio RDS (or Radio Display System), built in Web browser with WAP 2.0/xHTML, HTML (NetFront). It has tri motion based games and the option to download others. Other great features are Walkman media player, Shake and gesture control, TrackID music recognition, Exchangeable Style-Up covers, Organizer and Picture editor. It has a standard Li-Po 930 mAh battery which provides 400 hours of standby time using 2G or 3G and up to 10 hours of talk time using 2G or 4 hours of talk time using 3G.
Verdict (3 out of 5)
The Sony Ericsson 518A is a great phone if you just want a phone with advanced music capabilities. The clean design is another big plus together with the great sound quality. But the lack of Wi-Fi connectivity makes this phone feel outdated. The Sony Ericsson W518A was released in May 2009 which makes it an old phone. There are more technologically advanced releases since then, with more features and greater capabilities. But on account of that it has a great price. So, the verdict, I'm afraid that the good doesn't outweigh the bad and besides the great Walkman features this phone is outdated and not worth investing in.