What is Cell Phone Unlocking and Why do it?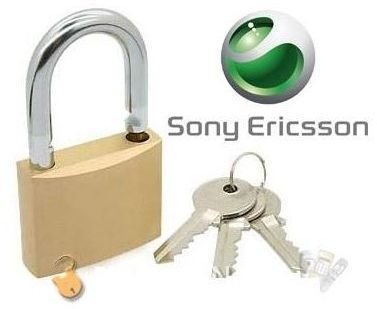 You will often find that when a cell phone is bought from a particular service provider they will lock the cell phone to their network only. What this means is that the owner of the handset will be unable to replace the service provider's SIM card with that of another service provider. In essence, if a cell phone is locked to T-Mobile, it will not accept and use a Verizon SIM card. It has therefore become a common occurrence for cell phone owners to have their cell phone unlocked so that they are able to use it with any network or service provider that they choose. This guide will help you to unlock your Sony Ericsson cell phone for free.
Different Ways to Unlock Cell Phones
When you make the decision to unlock your Sony Ericsson cell phone, you should first be aware that you can unlock phones in two ways; one will include the input of a code in a particular manner and the other will involve the use of computer software.
There will be a few details that you will have to know in regards to your cell phone before you begin, and the first should the phone's model. Sony Ericsson is the brand, but each phone has its own model name or number, such as the Sony Ericsson A3618 or the Sony Ericsson Aspen.
Remote Unlocking For Your Sony Ericsson
If you plan to unlock the phone remotely (with the use of a code only and not software), you will need to know your phone's unique IMEI Number. This is a 15 digit number that is specific to each cell phone. In order to get this number, you will simply type *#06# and the number will appear on the screen (this is the same for any cell phone). Write down this number to use in your remote unlocking.
The IMEI will be used to generate your unlock code for your Sony Ericson cell phone. Find a website that allows you to input the IMEI number and generates a code for you for free. Once you have received that code, write it down as well. This will be needed in the next step. You can try finding the website that works best for you through www.nycellshop.com, they will provide you with a list of services which will lead you to a list of relevant websites to get what you need for your cell phone. For the next step, you will need to input the new network's SIM card into your cell phone, which will ask you for an unlock code. At this point in time, you will enter your unlock code and your phone should be ready to use on all networks. Another website that offers free unlocking codes is https://trycktill.com/
Unlock Your Cell Phone Via Computer Software
You must remember that not all Sony Ericsson cell phones can be unlocked remotely and you may need to use software, but sometimes this can also be downloaded for free on the internet. You can find the right software for you easily with a detailed search. Here is a website that provides you with free software that can be used to generate unlock codes and unlock your phone via your computer; https://www.theunlocker.co.uk/mobile_phone_unlocking.php. You must however remember that free software does not usually offer a guarantee, so use it with caution. If the remote unlocking does not work for you, you will need a data cable for your cell phone and the free software. The software will generate a code for you and unlock your cell phone as well. To do this, you will need to connect the phone to the computer and run the downloaded program.