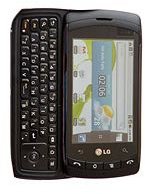 Introduction
The LG Aloha or LG C710 is the latest Android based cell phone made by LG. The built in full QWERTY keyboard shows that this phone is meant for people who need to write easily and quickly. LG is a company that has a lot of experience in building cell phones so every product that comes from their manufacturing line is expected to be well built and durable. The smartphone market is expanding very fast and very soon almost all of the phones sold will be smartphones. Every smartphone needs an operating system to run its apps. The most common OS options for smartphones are iOS for iPhone, Windows Mobile and Android. The Android OS is becoming the most used OS because it is free to install, powerful and versatile which makes it attractive for smartphone manufacturers.
Design (4 out of 5)
The LG Aloha is a great looking cell phone. It combines the newest touch screen technology with a full QWERTY keyboard for easy typing. Using the touch screen for fast typing is hard, but it's not a problem with the LG Aloha. Just slide out the keyboard that is hidden under the screen and you can easily type and navigate with the keypad. The LG Aloha is a big phone. Its size is 109 x 54.5 x 12.9 mm and the weight is 118 g. All of the keys are in the right place for easy operation. It has a big screen size of 3.2 inches that uses TFT capacitive touchscreen technology and can show 256K colors at a resolution of 480 x 800 pixels.
User Interface (3 out of 5)
The user experience with the LG Aloha is great. Navigating through the menus is very easy both with the touch screen and with the keyboard. The Android operating system used by this phone is very easy to use and has a lot of useful built in applications and the option to install others. There is a growing market for Android applications. You can find apps for almost everything and there are a lot of cool games that you can play using the touch screen and the accelerometer sensor.
Features (5 out of 5)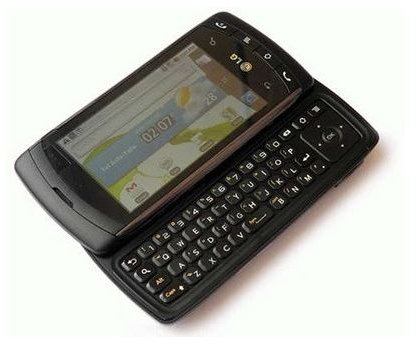 The LG Aloha is full of technology. Here are some of the features implemented in this phone: GPRS, EDGE, 3G, WLAN, Bluetooth, Accelerometer sensor for auto-rotate, Camera at 5 MP, 2592 x 1944 pixels, LED flash, Stereo FM radio with RDS and GPS with A-GPS support. It has 256MB RAM, 512 MB ROM and a Memory Card slot for Micro SD memory cards up to 16 GB of memory. From a multimedia point of view is has DivX/XviD/MP4/H.264 Video player and MP3/WAV/eAAC+ Audio player. Using the Internet and social networks is very easy with the LG Aloha because it has features like HTML browser for surfing, social networking integration, Google Search, Maps, Gmail, YouTube, Calendar, Google Talk and Picasa integration. It also has Document viewer (Word, Excel, PowerPoint and PDF), Voice memo, Geo-tagging, face and smile detection.
Performance (4 out of 5)
The LG Aloha has great call quality provided by the great microphone and speaker. It has a Qualcomm MSM 7227 600 MHz processor using 256MB RAM, which is less powerful then the processors built in the iPhone 4 or the HTC Desire but it is good enough to cope with the Android OS v2.1 (Eclair) platform. Moving through the Android menus and running Android applications doesn't make the LG Aloha freeze or lag. The connectivity of this cell phone is great because of the variety of different technologies used like Wi-Fi, GPRS and 3G. All of this built in technology has a big thirst for electrical power but the LG Aloha has a powerful Li-Ion 1500 mAh battery.
The Verdict (4 out of 5)
The LG Aloha is not the most powerful or best looking smartphone on the market today. It has a great screen and great connectivity. The most attractive thing about the LG Aloha, compared to other smartphones, is its low price. This phone is meant for people who want to own a smartphone that has Android OS and has Wi-Fi and GPS, but don't want to pay for an iPhone or HTC. Overall, when you look at the price to performance ratio then the LG Aloha is a great choice.
To find which is better iPhone 4 or Blackberry read this comparison of iPhone vs BlackBerry.