The LG Vu is one of the more popular handsets to come out from LG. Making the mobile phone more enjoyable and thrilling to use is the numerous LG Vu apps available for download on the Internet. Here is a list of five must-have LG Vu apps that can be found at various websites.
With Cool Gadgets, LG Vu users can keep tabs on the latest gadgets and tech toys by keeping track of updates from popular gadget websites such as Gear Factor and The Raw. Users can also add their preferred content sources, search queries and RSS feeds. All content is cached locally, meaning users can read content anytime while saving on web connection fees.
Bolt Browser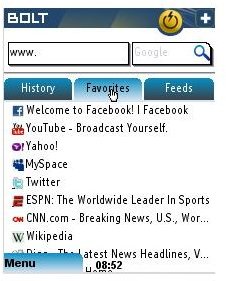 Bolt Browser allows users to view web pages in their entirety at breakneck speeds. This app is said to be up to 50 percent quicker in displaying web pages compared to other mobile browsers. It also features advanced tools like video streaming, uploading of videos and photos, copy and paste, as well as arranging of favorite websites into custom folders. This app is compatible with almost 3 billion mobile phones in the world. With this app, users can also navigate to a particular section of a web page quickly and zoom in to read text or enjoy crisper images, even on smaller mobile phone LCD screens and cheaper mobile phones.
Feel Goodies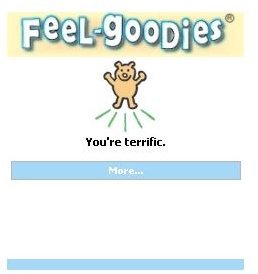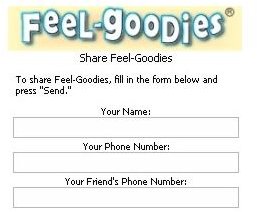 LG Vu users who are having a bad day should have this app. Feel Goodies is a powerful app that provides positive thoughts making it one of the best LG Vu apps. With just a simple click, the app displays numerous positive thoughts that should brighten up the day of any LG Vu user, and quickly dissipate any negative vibes. This app is particularly handy for those who want to start their day or week on a bright note. This is a free downloadable app that should be an instant favorite among LG Vu owners.
Lists 2 Go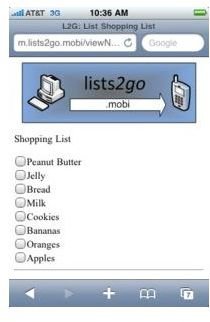 For the busy LG Vu owner, Lists 2 Go app is a must-have. With this downloadable app, users can create and maintain to-do lists online. They can also share their to-do lists with other users, and update their notes as soon as the tasks are completed. Aside from keeping a to-do list, this app can also store details such as restaurant addresses, hotel accommodations and reservations and directions to a certain place. Indeed this is a virtual assistant that should be kept in any LG Vu handset.
Libris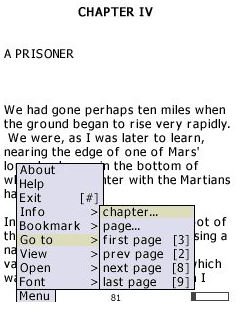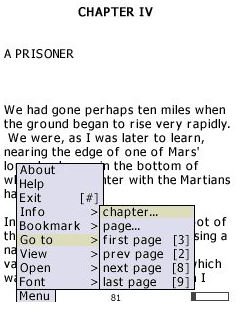 With Libris, LG Vu users can turn their handset into a portable eBook reader. This app comes with a user-friendly interface and clear, easy-to-read fonts that should make reading more enjoyable. This LG Vu app can read books in various formats- eReader, PalmDoc, plain text, and its own Libris format. Books in the eReader and PalmDoc formats are available for download from various websites like FunctionWise. Converting books compatible with this app is easy especially from sources like Project Guttenberg.
For additional LG Vu entertainment, here's a list of the Best 5 LG Vu games to download for free.