Free iPhone App Review: iWorkout Lite
Types of Exercises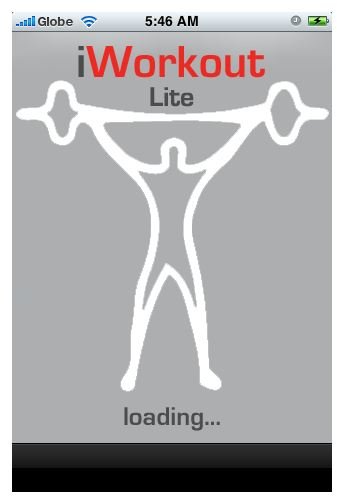 As it's name suggests, iWorkout Lite was made for gym-goers. Only download this app if you are planning to go on an fitness training. Otherwise, you won't have much to keep your interest.
Being a personal trainer of sorts, this iPhone apps provides six exercise categories - Cardio, Core, Free Weight, Machine, Stretching and Swiss Ball exercises. Each category contains 5 examples of exercises in video demonstration. The app utilizes the iPhone video playback utility and may not be the best looking video that you'll ever encounter but definitely fulfils the purpose of demonstrating the proper way of doing the exercises. Aside from the videos, the app also features a Metronome which is basically a tool for timing your exercise repetitions.
What Else Does iWorkout Lite Provide?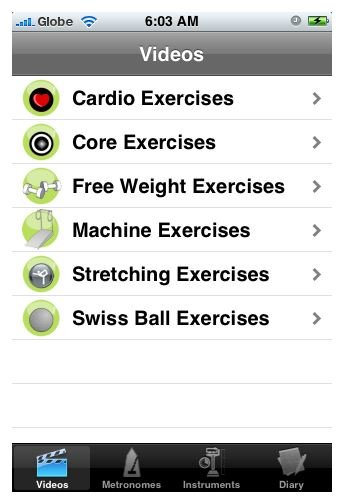 The app can turn your iPhone into an exercise pedometer which you can use for tracking your walk or run exercises. iWorkout also features an exercise diary which has a similar interface as the iPhone's default Notes app. For the serious fitness buff this diary is a handy way of tracking your exercise progressions. Of course you can always use the iPhone's default Notes app but it gets saved together with all the other Notes entries that you have on your iPhone - even those not related to your exercises. iWorkout Lite also features some tips coming from the trainers who are narrating the exercise videos. So, pay attention to the narration of each videos as you will certainly pick up one or two great tips from them.
Our Verdict
iWorkout Lite is a useful app for those who are planning to get into an exercise regimen at the start of the new year. If this is your first time to working out in the gym and you are too shy to ask for help from the gym trainers, just bring your iPhone and use iWorkout to guide you in a successful gym training regimen. If you're a more advanced gym buff, you could still use iWorkout to remind you from time to time of the proper way of doing your exercises. I like the Pedometer and Diary stuff personally, ass these two are the app's best features that I could probably make full use of. For the hardcore gym buff, a full-featured paid iWorkout app is available at the app store. It contains more than 100 exercise videos, and more exercise instruments that you can use in your exercise routines.