Overview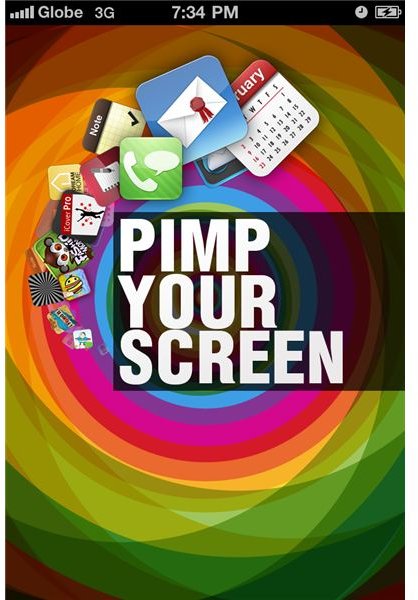 Pimp Your Screen is a simple iPhone app that does one thing – it lets you change your iPhone app's wallpaper. But unlike other iPhone apps that let you do the same thing, Pimp Your Screen lets you further customize the graphical user interface of your iPhone by letting you apply various backgrounds. If you're fond of customizing the way your iPhone looks, you will surely like this iPhone app.
Features (5 out of 5)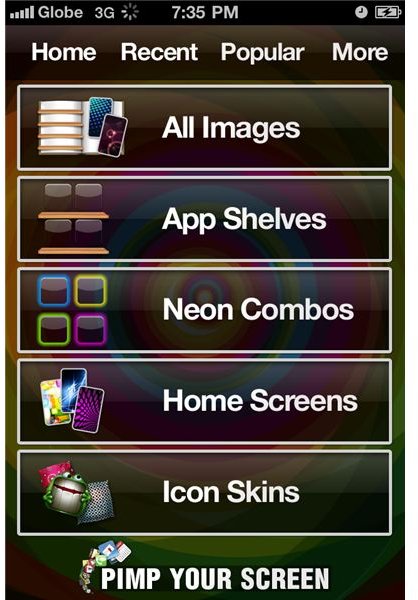 First things first, Pimp Your Screen definitely has the best catalog of the most beautiful, gorgeous, and crystal clear wallpapers among the iPhone apps that provide the same feature. Whether you're into neon design, abstracts, or cutesy backgrounds, this app has got a wallpaper or background that will please you.
The main screen of this app gives you a category breakdown containing the different wallpapers that you can use to pimp your iPhone's screen. You can view them all together or select only app shelves design, neon combos, home screens and icon skins. Any of the designs in those categories will simply change the background of your iPhone's homescreen or lock screen. However, each of the contents of the categories are focused on the app icons, the design of the shelves and where the app icons are placed. So if you tap on the icon skins, you'll be presented with several background designs that will emphasize the way your app icons are displayed. The app does not change the appearance of the iPhone icons, only their backgrounds.
Functionality (4 out of 5)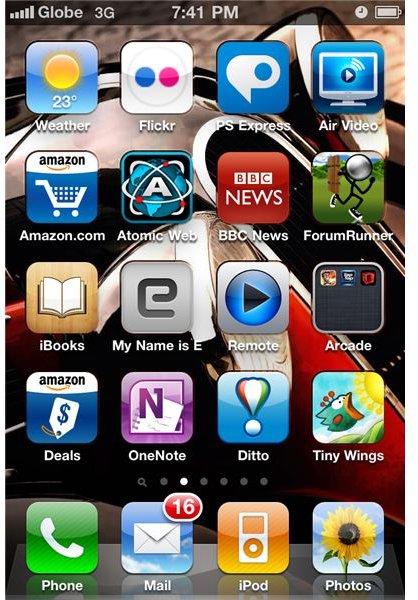 Another reason why this iPhone app is good is the fact that it has very a straightforward interface. Just select the wallpaper or background that you want to use and tap on the save button and the app will save it to your iPhone's camera roll. To use the saved design you set it up by way of the usual process of changing wallpaper – go to Settings -> Wallpaper -> Camera Roll -> Select the Saved design -> Choose whether to set it as home screen or lock screen wallpaper or both. Then simply go back to your iPhone's home screen and you can see that it now sports a new wallpaper and design.
The app's navigation is pretty simple as well. While inside the app, there are only three options to choose from and these are located on the lower part of the screen. The back button which will bring you to the app's main screen, rate button obviously for rating the app and the icons button which will place the app icon on the chosen design – serving as a preview of how your home screen will look if you use that background.
Verdict (5 out of 5)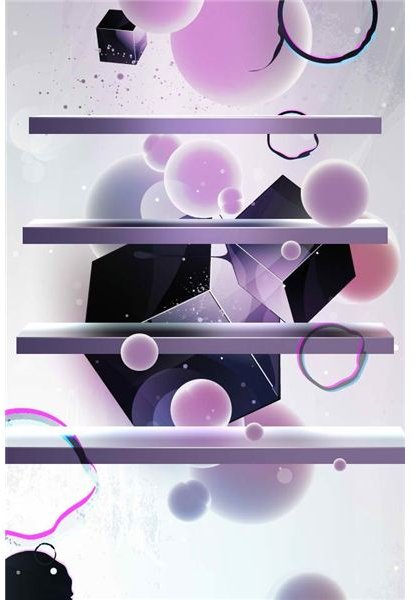 It's easy to give our final verdict for the Pimp my Screen iPhone app. If you frequently change your iPhone's wallpaper to spice it up a little bit, this iPhone app gives you a great selection of designs that will definitely make your iPhone look great and make your friends envious. Before I forget, this app is a universal app so you can download it for both your iPhone or iPad and pay for it only once. The good thing about this is that the wallpapers adjust to the large screen real estate of your iPad, so they will look as equally beautiful when used on either device. (Price: $0.99)
References
iTunes App Store: https://apple.com/itunes/download.
Apalon Website: https://www.apalon.com/pimp_your_screen.html
Image credit: Screenshots provided by the author.