Quickly End Phone Calls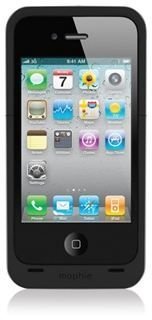 The iPhone 4 has a very well publicized issue with dropping calls. While the issue can be easily fixed with a free bumper case from Apple, the person on the other end of your phone call doesn't know you're rocking a bumper case. When a conversation starts to go bad, simply hang up the phone. Later when your caller questions why you hung up, you can blame the abruptly ended phone call on reception issues, not your desire to leave the conversation. Check out iPhone 4 antenna problems for more on this.
Be a Film Director
The iPhone 4 has a built in HD video camera, and is compatible with Apple's mobile version of iMovie. Want to be film makers can shoot films on their phones, and edit them there as well, eliminating the need to have a computer or actual video camera handy.
Show Your Boss Exactly How Sick You Are
Next time you call in sick to work you can actually show your boss how sick you are. The iPhone 4 has FaceTime, an application which allows you to make video calls to other Phone 4 owners. If you're not down for the whole video calling thing, the forward-facing camera can also allow you to take a perfectly framed snapshot of yourself to send in. Check out our Guide to iPhone Video Calling for more on this.
Be A Social Butterfly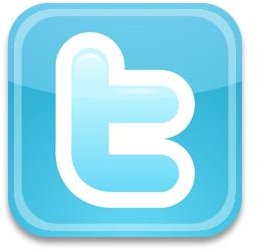 A Facebook application, as well as numerous Twitter applications are available for the iPhone 4. Applications give you the ability to update your profile, upload pictures on the fly, and check out what your friends are up to as well.
Catch Up on Your Favorite TV Shows
Both a Netflix and Hulu application are available for the iPhone 4. For a small subscription fee, both allow users to stream television shows and movies directly to their phone using either Wi-Fi or a 3G data connection. There are also special hookups you can purchase to connect your iPhone to your television and stream movies and other programming onto a bigger screen.
Find Your Way
The iPhone 4 has a built-in GPS, allowing you to get turn-by-turn directions from your current location to a destination. Optional GPS applications such as TomTom can not only give you directions to a destination, but also read those directions aloud to you. Several manufacturers also make iPhone mounts for your car to use when you are using the phone as a GPS device.
Save Cell Minutes
The iPhone 4 is compatible with Skype as well as Vonage, both of which place calls using your data plan rather than using minutes. Skype to Skype phone calls are free using the application, as are phone calls made to Facebook friends using the Vonage application. Other phone calls placed using the two services require you to pay a small monthly or per minute fee, which may or may not be cheaper than using the minutes on your cellular plan.
Get Your Game On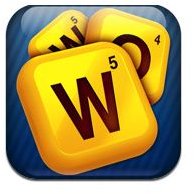 A wide variety of games are available for the iPhone 4. Games such as Words with Friends and Monopoly can be downloaded and played with friends, and other traditional gaming systems games such as Crash Bandicoot and Call of Duty are also available for gamers who want to replace their portable gaming system with their phone. Check out the Top iPhone Games for more ideas.
Find Your Phone
The iPhone 4 is compatible with Apple's MobileMe service. MobileMe allows users to store contact information and even files in "cloud storage" where they can access them from their mobile phone or any internet-connected computer. In addition to the storage, MobileMe also has a "Find My iPhone" function. Should your iPhone become lost or stolen you can locate it via satelitte using MobileMe. Once located you can have the phone play a sound continusouly so it can be found, send the phone written messages, and remotely lock the phone so someone who finds the phone cannot use it or access your personal information. If you determine your iPhone is lost for good, you can also remotely wipe the phone of all its data, preventing anyone from retrieving any information you may have stored on it.
Restore Your Phone
The iPhone 4 backs up all of the data on your phone, including your contacts, to your computer. In the event that you permanently damage or lose your phone and replace it, you computer can create an exact duplicate of your old phone, including your wallpaper and applications. Check out our iPhone Restore Guide for more on this.
Store Your Social Calendar
The iPhone 4 has a built-in calendar, which syncs with the calendar on your home computer. Carrying your calendar with you while you're on-the-go can be great for situations where you're trying to plan events with friends, and want to make sure you're going to be free for them. Once you add an event to your calendar, you can set the event to repeat (if it's something like a friend's birthday) or set an alarm to go off on your phone to remind you that the event is happening in the first place.
References
Author's own experience.
Apple, https://www.apple.com/iphone/