Flight Time
The iPhone is used to essentially keep you dialed into everything in your life. From emails to phone calls to schedules to social networking, everything that you tap into on a regular basis needs to be accessible from your iPhone. This also includes the information you need to access, such as travel information. Finding airport gates can often be some of the most important, and urgent, information you will need on short notice. Thankfully, there have been a huge number of iPhone applications that include gate maps and other kinds of flight info. Here is a look at the best flight and airport gate maps applications on the iPhone.
Gate Maps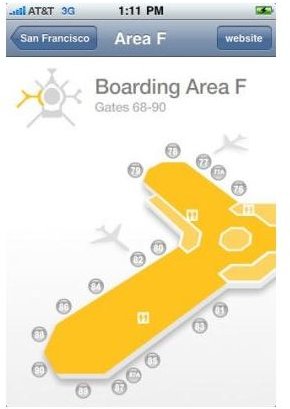 Gate Maps is the quintessential gate maps application on the iPhone, as hinted by the name. With Gate Maps you will be able to easily check on the gate maps of different airports on an indexed list. Here you can get an accurate and colorful gate map for the specific airports. This is by definition the best gate maps application on the iPhone and the easiest way to look through the available gate maps that there is, mainly because of the iPhone's touch screen abilities that allow you to move around the map and see what you need. This is also a comprehensive list of important airports and can be the quickest way to locate one, especially those that may be more obscure or international and will not have gate maps just openly available. Gate Maps also stands out because it is priced at just $0.99.
Airplane Specific iPhone Apps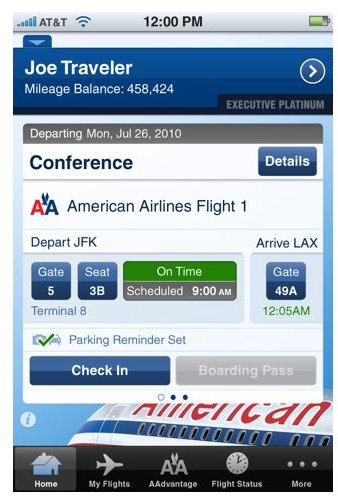 To get the most accurate information for your flight from a free iPhone application you should try looking in the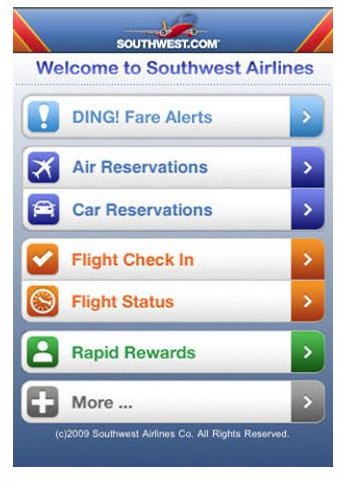 direction of iPhone apps released by the companies themselves. American Airline, Southwest Airlines, Lufthansa, Korean Air, Virgin Atlantic, and others have released free iPhone applications, some of which have hit the list of the top free iPhone travel apps. The amount of success that each of these iPhone travel apps have actually seen is dependent on the specific one you are using, but usually this is going to be the most accurate location to find information about flights that are actually by these airline companies.
Live Flight Tracker
Live Flight Tracker is a free iPhone application that lets you peek in on the status of any flight as it is happening. This iPhone flight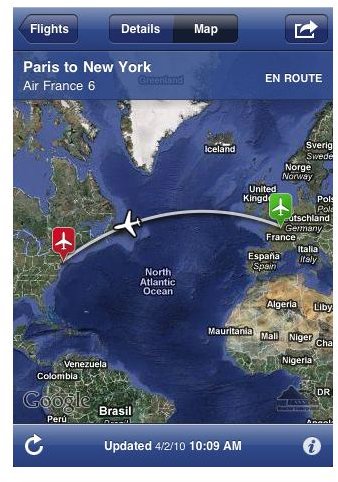 application will allow you to check the flights in a few ways, like by flight or tail number. Live Flight Tracker tends to be fairly accurate and will actually position flights over a real time map so you can get a visual system of where the flights are and when they will arrive. There are a number of varieties in the way that Live Flight Tracker displays its information, so much so that you may not use some of it. You can see the specifics of the flight in terms of departure and arrival, along with a progress bar that you can watch. You can set up an arrival notification for that flight, which may be one of the nicest functions of Live Flight Tracker. In general, this iPhone flight application may be one of the most involved for checking on all the info you will need on a specific flight. This is perfect for monitoring flights that you yourself are not actually on.