7 Practical and Unique iPhone Accessories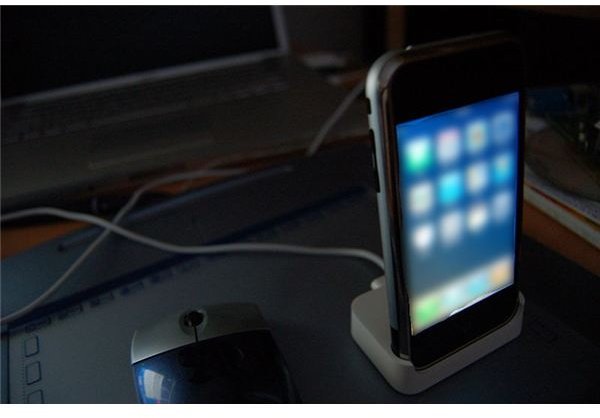 Whether for yourself or someone else, this buying guide reviews some hot iPhone accessories. Some are practical, some are unique, and all are helpful to those who own an iPhone.
iPhone Gloves
Keep your hands warm and keep your screen clean with these iPhone Dot Gloves. Tiny 'dots' on the fingertips make using your iPhone while wearing gloves easy to do. These iPhone lover's gloves range in price from $15 to $25 a pair.
iPhone Earbuds Owl Wrap
This cute and clever way to hold your earbuds was designed for use with iPhone brand earbuds. The iPhone Earbuds Owl Wrap may or may not work with other brands. The designer, Eagleapex, is working on a model to suit iPhone 3Gs and the new shuffle. You can't beat the price at just $5. This is a great inexpensive, cute, and practical gift.These sell out quickly on Etsy, but the designer does post more when they are available.
Don't want to wait for them to come back in stock? Eagleapex shares an EPS file link-onsite so you can make your own.
Apple iPhone 3G JAVOSync and Charge Cable
This retractable sync and charge cable comes in white and helps eliminate the problem of too long and tangled cords. Ranging in price from one cent to $2.01, the Apple iPhone 3g JAVOSync and Charge Cable is an inexpensive way to address the tangled, in-the-way cord headache.
Phubby Wristband iPhone Holder
The Phubby wristband cubby works perfectly as a carrying case for the iPhone. The mesh covering allows use of the iPhone while it is in the Phubby. Portable, unique and inexpensive at $13, this is a great practical accessory for those on the run.
iClooly: Aluminum Stand for iPod Touch/iPhone
Want something a little more high-tech in appearance for your iPhone stand? Try this iCooly Aluminum Stand for iPod Touch and iPhone. Display your iPhone in either a vertical or a horizontal position. The price for this stand ranges from $29 to $39, depending upon the model of iPhone it will be used with. This is another practical iPhone accessory.
Sena Walletbook Case for iPhone 3G
This Sena Wallebook Case of iPhone 3G is designed to safely carry your iPhone 3g along with your I.D., cash and credit cards. The wallet is designed with openings for the microphone, speaker, and charging. It also allows full access to the screen when opened. Available in multiple colors, this high-quality leather wallet is priced at $52 and makes a great gift.
Portable Speakers for iPhone
Though it may look like a large dark egg, these Portable Speakers for iPhone are actually a stand and two speakers. The compact design is perfect for those on the go or who want a small holder and speaker set up. This set of portable speakers is priced competitively at $49.99.
Image Credit:
iPhone docked. Adrian llie. Wikimedia Commons. Creative Commons Attribution 2.5 license