Cheap iPhone Deals - iPhone 4 and 3GS Price Reduction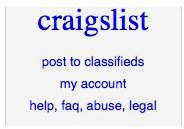 How Cheap is "Cheap"?
No matter if you get the cheapest iPhone ever, you're still going to be paying over $100 for it if you don't get it with a plan, and you'll still have to give up another chunk every month to pay for a plan should you want to use it. If you were planning on trying to snag a $20 iPhone, jailbreak it, and then get a $5 a month data plan, then I apologize – that just isn't going to happen. If you're shopping for an iPhone, or any smartphone at all, expect to be out a few hundred dollars in the first months of usage.
That being the case, there are ways that you can significantly reduce the overall cost of owning one of these borderline-magic devices, and we've got a few tips to help you out in light of the announcement of the iPhone 4S.
First and Foremost: Buy Used
There is no better way to save money on anything, iPhones or otherwise, than to buy used. From laptops to cooking utensils to picture frames, you can save 25%, 50%, or even upwards of 75% if you buy from friends or from websites like Amazon and Craigslist, and this is no more true than with iPhones. In my opinion, the absolute top website to buy used from is Amazon.com for a few reasons. Number one, they have brilliant customer service and do a great job of helping people out who have order troubles, compensating for late orders, and refunding shipping costs if something goes wrong. Other options include eBay or Half, but these aren't much different from Amazon and generally give you fewer options.
If you're really feeling your luck is up these days or you've had good experiences in the past (as I only have), you can save even more by buying from Craigslist where people will often sell things for 75% off just because they want to get rid of it quickly and more easily. The downsides to Craigslist? There's no buyer protection, you generally have to go pick up the item yourself, and people have reported getting faulty devices from the service. If you do choose this option, always test out the product before handing over the cash. This is the only surefire way to make sure you don't get ripped off.
Apple Rewards for Buying Old and Cuts Prices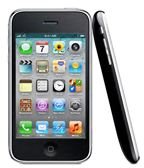 Almost needless to say, if you want to save money just buy older products. You're not going to be able to find any good deals on the latest and greatest technology like the newly announced iPhone 4S, and even the moderately "old" (by Apple standards) iPhone 4 is going to be a tough shop. If you really want to save a bundle, opt for older models like the iPhone 3G or the iPhone 3GS which generally can be found for a fraction of the price of the newer models. There was good news on this at the recent Apple event launching the iPhone 4S. The best part? In addition to the iPhone 4S, it was announced that the price of the iPhone 4 would be lowered to just $99 for an 8GB model.
But wait, there's even more – also announced was a price reduction for the even older iPhone 3GS which is now the incredibly affordable price of zero dollars and zero cents if you get it with a two year plan from AT&T. Talk about a steal, especially considering the amount of things the 3GS can do.
For reference, the cheapest of the three latest iPhone models will probably be the 3GS, but in a lot of cases you will have to buy used and configure it with your cell phone provider in order for it to work. This is a slight hassle, but that's the price you pay for saving some money!
Other Smartphone Options
After the original iPhone launch, the idea of a "smart" phone really took off, with many competitors and replicators jumping in to get a slice of the market. For now, not many of them have achieved the same level of success, but you do technically have options out there, and some of them might be appealing. Here's how things compare to the newly announced iPhone prices:
HTC EVO 3D: Boasting glasses-free 3D technology, the HTC Evo 3D is, in some ways, more advanced than some models of the iPhone, but in terms of price you're really not going to save much. With a 2-year agreement (similar to what you have to sign up for with the iPhone), you'll pay $199.99 for this phone, which is $350 cheaper than its starting price of $550.
HTC Sensation: To be fair, choosing the EVO 3D was like going straight for the Ferrari of non-Apple smartphones. For something a little more modest, we can look towards the HTC Sensation. Not as advanced as the iPhone, and not supporting as many apps, you can get this touch-screen/3G enabled speedy device also for $199.99 with a two year plan.
Samsung Galaxy S II: Arguably the fastest smartphone on the market right now, the Galaxy S II is beyond 3G – it's 4G, meaning you get lightning fast Internet surfing from anywhere the network is supported. In addition, it has an 8 megapixel camera and a dual-core 1.2 GHz processor, which makes it really fast for a phone. All in all, not a bad package, but what's the price? A hefty $230 with a two year data plan.
The Bottom Line? Shop Smart
So when it comes down to it, for the most part the iPhone is going to be the cheapest and most reliable smartphone option on the market right now, not to mention the mountains of apps it has available (many more than other phones). That being said, different phones do different things, so do some research before hopping on the iPhone train – you may find something you don't like. If you keep your wits about you, shop used, shop for older models, and stick to smaller data plans, you can get a working, cheap iPhone (albeit without much data per month) for not much more than a regular cell phone would cost you. You do have to watch out for a few things, though:
- If you have more than one or two people on a particular plan, it's probably going to be pretty expensive no matter what you do.
- If you go for a bigger data plan, the costs will add up quick.
- If you think you're going to go over your data limit, it's probably cheaper to just choose a bigger plan than it would be to constantly deal with the overage fees they'll stick to you.
If you follow these three tips, plus the three warnings here, then you should actually get a pretty cheap iPhone. Happy iPhone-ing!
References