Cartoon Classics: Assorted Favorites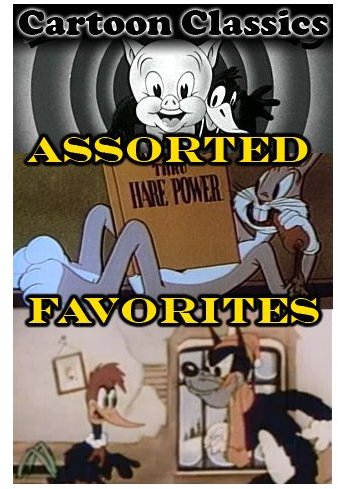 This must-have video application features evergreen cartoon classics from the Loony Tunes and Merry Melodies series of animated short movies of the theatrical and television era. Assorted Favorites will bring back fond memories of black-and-white and Technicolor classics featuring cartoon superstars like Porky Pig, Woody Woodpecker and Mighty Mouse. Classic restored animated movies such as The Big Bad Wolf, The Three Stooges, and The Talking Magpies are streamed to your iPhone.
Cartoon Classics: Assorted Favorites features over 20 episodes of your favorite golden oldie cartoon films. The application requires a Wi-Fi Internet connection to stream high quality optimized videos to your iPhone. The app also has an in-built chat system that lets you converse with other cartoon junkies and share your thoughts on your favorite characters. However, the application freezes randomly while streaming cartoons, and this needs to be fixed in future updates. All in all, this hilarious iPhone cartoon app is a perfect fun time-waster for those who want to go nostalgic and would love to watch rib-tickling, less-than-30-minute animated shows of the golden era.
MSNBC Cartoons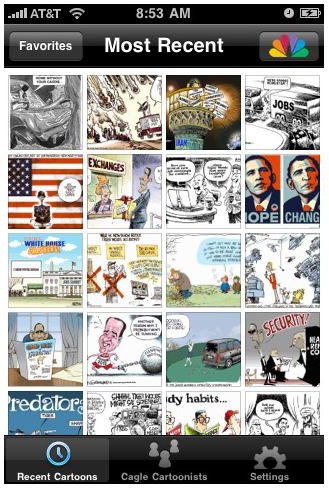 MSNBC Cartoons is designed for those whose morning coffee is incomplete without a dose of political cartoons. By retrieving some of the best satirical caricatures from over 500 newspapers, this cartoon news feed delivers some of the most hilarious satire to your iPhone as soon as the top cartoonists draw it. All you have to do is install this free application, go online, open the app to cache dozens of caricatures and later watch them offline. The app takes advantage of your device's accelerometer, enabling users to get a random political cartoon every time they shake the device.
MSNBC Cartoons has a smooth user-interface and a thumbnail view that lets you browse through and jump to hundreds of satirical cartoons. You can drag the thumbnails to view them and pinch zoom to read them in their entirety. To view the artist, date of publication and attribution, just tap the cartoon strip. What's more, the application lets you to save the cached cartoons on your iPhone's SD card and desktop. You can also email or tweet top political caricatures from famed cartoonists such as Daryl Cagle to your friends using the app's in-built email and Twitter feature. Another excellent feature of the application is the capability to turn off any political cartoon that's bad in taste or is too controversial. If your intention is to read newspapers just for the sake of catching a glimpse of a satirical cartoon, then you must have this app installed on your iPhone.
The New Yorker Animated Cartoons App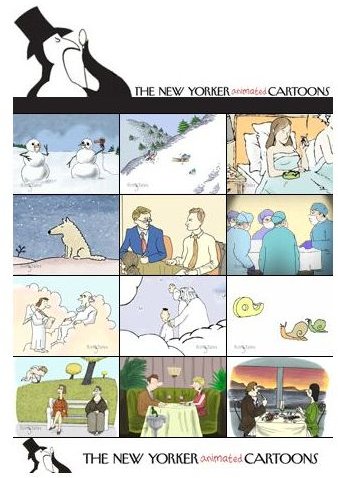 The New Yorker Animated Cartoons App for iPhone compiles top cartoons from the magazine and displays them on your iPhone device in animated format. Readers of the illustrated magazine will immediately recognize the distinctive caricatures that have wowed readers with thought-provoking sarcasm. The application features several New Yorker cartoons animated exclusively by developers at Ring Tales LLC. All you have to do is just shake your iPhone and a random animated cartoon will be shown on the screen. The application updates with more cartoons and requires you to swipe your fingers to view them.
The New Yorker Animated Cartoons app is free, but ad-supported. Generally, ad-supported apps don't really go down well with users. In the case of this application, you will have to watch a commercial every time it downloads a new cartoon. The application developers could have charged a dollar for an ad-free app, but it doesn't seem there is a new update coming any time soon. Except for the ad issue, there aren't any drawbacks noticed in the app, which is why we recommend it for all you cartoon junkies who will appreciate the animated versions of some of best political cartoons featured in the magazine.
Paigeedraw Pro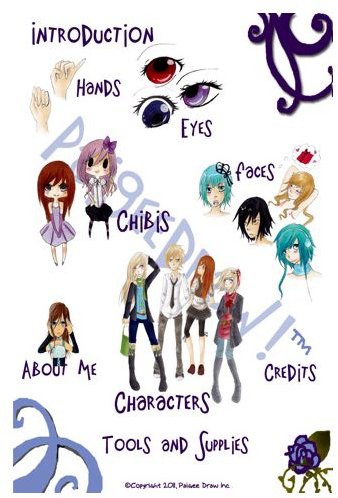 There are quite a few how-to apps that teach you to draw cartoons right on your iPhone device. Paigeedraw is one such application that offers step-by-step guidance to draw Manga cartoon characters. This unique app teaches you how to draw characters in different poses and positions. Once you've learnt the character anatomies, you can then learn how to sketch and apply colors and shades. You can also learn to draw different hairstyles, clothing and other aspects to make your cartoons look more attractive.
Paigeedraw Pro provides step-by-step tutorials to draw male and female faces, body postures, and many different styles of cartoony hands and eyes. The app's full set of easy instructions makes drawing Manga style quite easy. The app is the brainchild of the 16 year old Paige Rohrick, and has over 100,000 fans on Facebook. It supports the iPhone 4's Retina Display and provides image zoom for greater details. The application updates with tons of tutorials of free Manga cartoons every month and has currently over a thousand pages of content. If you have a penchant for learning the Japanese way of drawing cartoons, then you should buy this iPhone cartoon app.
References