Which App Is For You?
The great thing about apps for the Apple iPhone, is that you have the best selection to choose from. While Android is gaining ground in the app war, the offerings of the App Store are still hard to beat. So how did we narrow it down to just a top 20 list? This was tough! We've tried to offer a wide range of different types of apps, all of which are highly rated. We've taken a neutral standpoint and pointed out the bad as well as the good about these apps too.
LogMeIn Ignition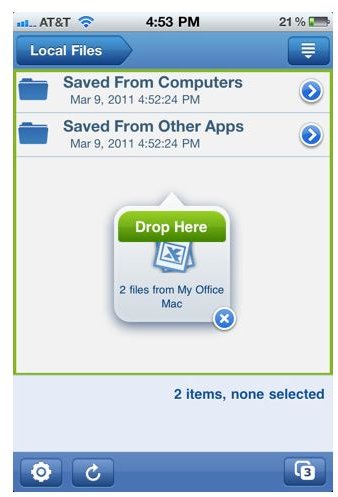 This is one of the more pricey Apple iPhone 3GS apps, but with good reason. LogMeIn Ignition is an app that allows you to remotely control your Mac or PC wherever you are, all from your iPhone. You can transfer and save files between your computer and your iPhone, as well as simply viewing files — basically it's your computer on your iPhone. Great for if you travel a lot, or even for business purposes — you can fix that PC without going anywhere.
The one downside of this app is that you can't control your computer to 'sleep', so it really needs to be on the whole time. You might not mind that for a few hours, but if you are on vacation for a couple of weeks, that is definitely going to be issue. Maybe something for a future update.
Spy Cams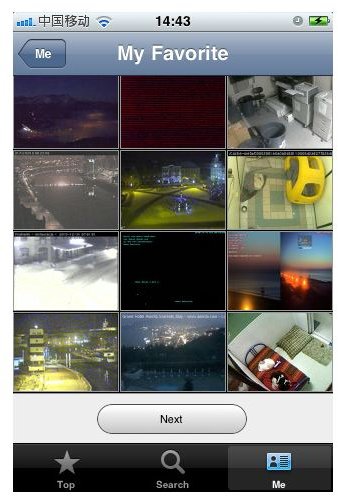 This free app feels a little naughty to use, but once you get over that it's incredibly addictive. You can spy on people using Spy Cams live cameras in thousands of locations throughout the world. If you're a wannabe spy, or you're just plain nosey, this is the perfect app for wasting a few minutes of your time. Of course you can just look at the wonderful scenery, or dream you are actually on that paradise beach — however you use it is down to you.
Color Effects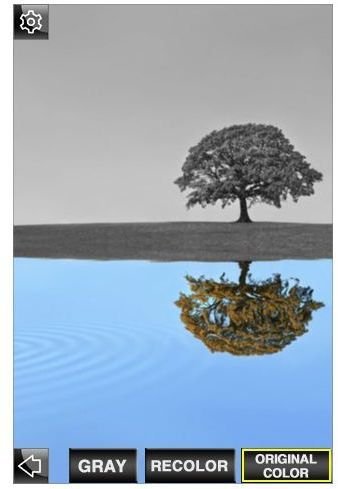 This free app is like having Photoshop on your 3GS – it's really that good, and unbelievable that it's free. You can edit pictures in many different ways, all from your iPhone. Don't like that picture you've just taken? Change it! Fancy playing a practical joke on someone that your hair is now bright pink? Simple! It's super easy to use, with many different effects available. Imports and exports to Facebook seamlessly too.
Some pictures are harder to edit with this app than others, but if you zoom in (using the usual pinch technique) you shouldn't have too many problems.
LiveProfile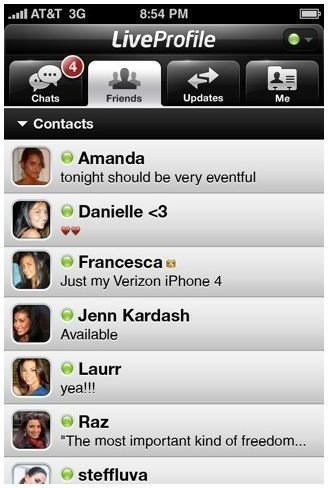 LiveProfile is one of the best apps you can get for instant messaging on your phone for many reasons. The first is that it is free. The second is that it works with Android, BlackBerry and iPod Touch too, so if your friends don't have an iPhone they can still be part of the chatty action. The third is that it's actually so much more than just an instant messaging app too. You have the ability to insert pics and videos, as well as status updates, and all of this can be Twitter and Facebook integrated if you wish. Push notifications are utilized to save your battery too, which can only be a good thing.
Groupon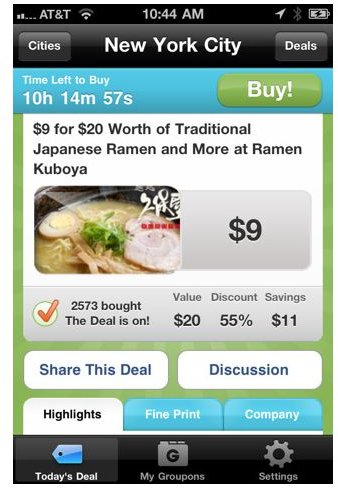 Groupon makes coupons cool. No longer is searching for the best deal, and using coupons the domain of grandmas — in our current economic climate if we can save some money then we're going to do it. Groupon gives you great deals everyday, and even some that are just electronic coupons (no printing and snipping here). The coupons can easily be stored up to use at a later date providing the deal is still running.
Now I've got you thinking this app is great, it's time for the bad news. Not only does this app only apply to US and Canada, the majority of the deals are only in major cities too. Still might be worth while keeping in mind for your next trip though.
Crackle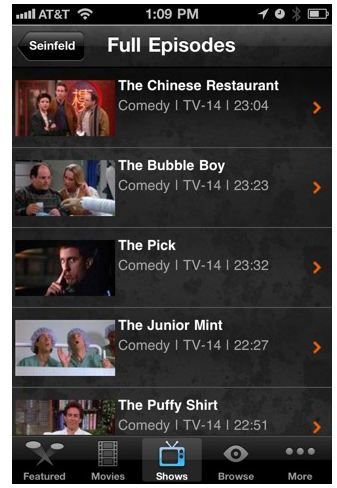 Crackle is one of those Apple apps for your 3GS iPhone that seems too good to be true. You get to watch loads of movies and TV shows, in full and it's free. Of course you aren't going to get the latest films and TV offerings, but there is a great selection of some modern classics like Seinfeld, the Da Vinci Code, Ghostbusters — there are hundreds to choose from. You can search by genre, and even build up a queued list of great stuff you want to watch in the future.
The big downside of this app is that it uses GPS, for some reason. They aren't sneaky about this, but even when the app isn't running, the GPS part still is, which really drains your battery (among other annoyances). However, you can turn it off in your main iOS settings if this becomes an issue.
Weather HD Free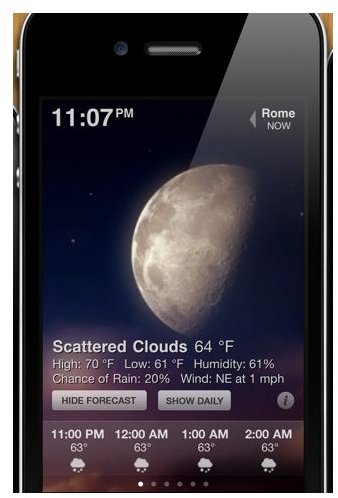 We're all a little bit obsessed with the weather; no matter where we live it's a constant topic of conversation. Whether (ha ha), you want to check the forecast to see when it's a good time to hit the beach, plan a picnic, or just want something to talk about, this free weather app is tough to beat. This app is also very pretty – forget those lame cloud and sun icons the TV weather guys use – this app uses the superb iPhone display to full capacity. It uses your GPS location to tell you what the weather is currently, as well as the likelihood of rain (you can hide this buzz kill if you wish). A simple tap of the "Show Forecast" button, will show you what's in store.
Depending on your connection, the HD graphics come at a price, as they can be slow to load sometimes. If the ads on this free version get on your nerves, it doesn't cost much to upgrade to the paid version.
Photosynth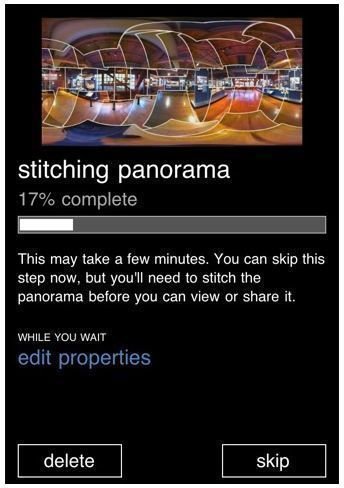 The beautiful screen display is one of the widely touted pluses of the iPhone 3GS, and Photosynth takes full advantage of it with this awesome Apple app. Your 3GS iPhone is given the freedom to take stunning panoramic photo shots, as big as you dare make them with this application. Basically it's photo stitching software at a great price. Sit on the beach and take some pics in a row, making sure there is some overlap, and this app will stitch it all together to make it look like one seamless picture.
Stitching isn't instant and may take a while, but the results are well worth the wait.
TuneIn Radio Pro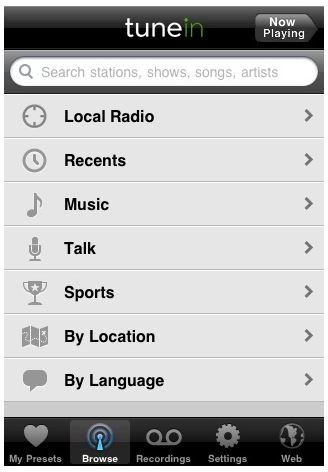 Fed up of your friends telling you the problem with the iPhone is the lack of radio? Well, who needs one, when you've got a great app like TuneIn Pro. Not only can you listen to one of 40,000 radio stations (including local and AM ones), you can also record from it too – don't get that as standard on your friend's phone I bet. It's super easy to use and packs in loads of great features. Pause the radio, rewind by up to 30 minutes, even search to see if there are any radio stations currently playing your favorite tune, among many more. For my money, the best iPhone radio app you can get.
The downside is that streaming music in this way can drain the battery pretty quick, but that is the nature of the beast, rather than a fault of the app.
MyFitnessPal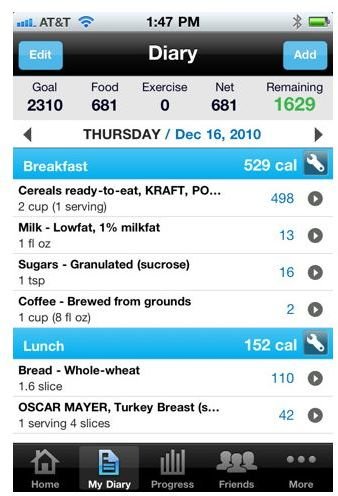 There are so many diet and fitness apps for the iPhone 3GS it can be difficult to know which is the best. This gets my vote for being so comprehensive and easy to use. Not only does it just count calories, it's a fully functional iPhone food diary app, as well as a whole ton of exercises for you to do too. It has the largest database of calorie counted foods, and that even includes junk and fast food. If the 750,000 food entries aren't enough to convince you, then perhaps the 350 exercises will. You can create custom exercises too, and use it in conjunction with your food diary, so you know how many calories you can consume without feeling guilty.
You need to create a MyFitnessPal account to use this app, but it is free.
The Stupid Test 5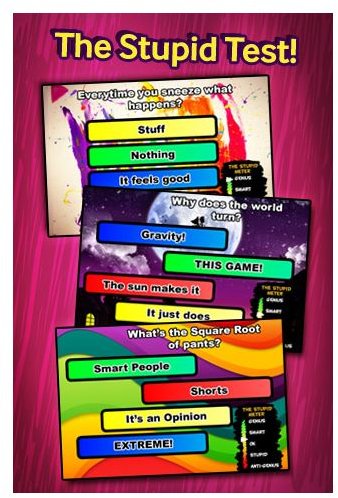 Apps for the Apple iPhone 3GS don't get much more fun, addictive, or as the name suggests, stupid, than this one. It's a striking looking app with plenty of artwork and bold colors, to accompany the 'stupid' questions. Questions like "What's the square root of pants?" Don't worry if you don't know, as these questions are all multiple choice. There's also a memory game which is pretty funny to play as well. All in all there are 3 gaming options featuring 200 questions.
Stupid but brilliant.
Device Locator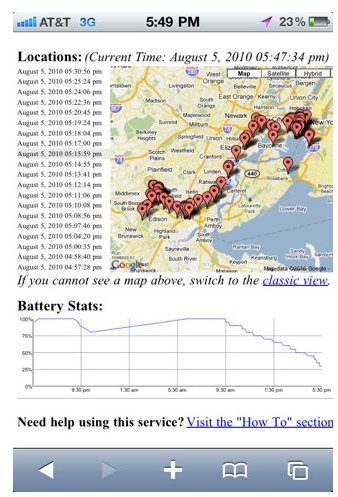 Yep, not getting a free MobileMe subscription because you don't have the latest iPhone 4 sucks, but this app can make it all right again. It's currently only $4.99 which is a bit of a bargain for peace of mind should you lose your precious 3GS, or even worse if someone steals it. You can not only locate where your phone is, you can send messages to it, sound an alarm, and take a photo – especially brilliant if it has been stolen. You can update the location for periods of 10 minutes up to 2 hours, and even lock the app from a website. This best thing about this app is that the app still sends GPS info even when running in the background.
You need to create a device locator account, in order to use it, but this is easy to do.
Voice Changer Plus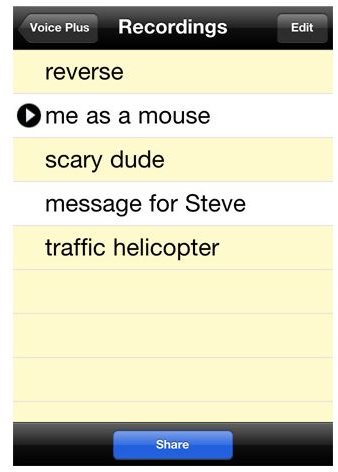 This app shouldn't be so funny to grown-ups but it just is. Pick from a selection of different voices you want to sound like and keep a recording of it. Sound like you are underwater, a voice of a robot, or even a tiny mouse – there are loads to choose from. You can record your message and then see what it sounds like using different voices, without needing to record it again. There is also the facility to save your silly recordings in to a gag library for later use.
One of the more ridiculous apps for the Apple iPhone 3GS you are likely to find, but still pretty amusing.
Djay for iPhone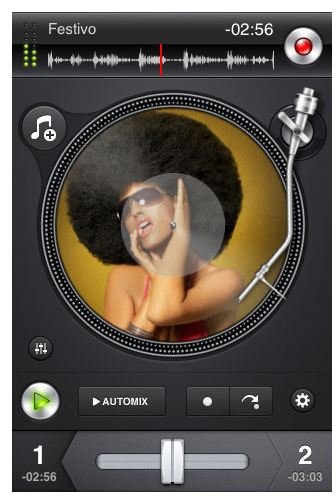 OK so you aren't going to be able to be the superstar DJ you want to be by using this app at big parties, but it is kind of fun and perfect for small parties. This has even been given good reviews by professional DJs because of how easy it is to use and how it gets close to replicating good mixes.
The automix function isn't all that it could be, but maybe that will be seen to in future updates. Anyway, if you wanted to just automix then you wouldn't need this app.
This app used to be 10 dollars and is now just a dollar, which is a great bargain, so get it before they push it up again.
Sleep Pillow Ambience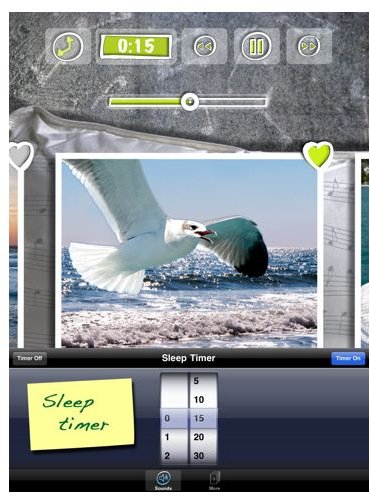 There are many apps in the App Store that promise a great night's sleep, but many of them just aren't worth your time. Sleep pillow ambience is everything you need in a sleep app, basically providing top class ambient white noise to help you drift peacefully off to sleep. There are a lot of relaxing sounds available, and the developer is updating this for free all the time. There are the usual water, forest, nature type sounds, as well as modern, tribal, and child/baby for something a bit different. Some of these sound a little strange, but I guess the idea is to include something for everybody – if it gets you off to sleep peacefully who's going to argue.
There is a timer function, and even visuals to accompany the sounds if you wish.
Skype
I'm making the assumption that Skype needs no introduction here, needless to say this app has the same great functionality of Skype on your PC offering instant messaging, voice to voice chats, and even video conferencing. The best thing about this app is that it doesn't have to be mobile to mobile contact. So if you are out on the road and want to keep in touch with your family, you can use your iPhone 3GS and they can just use the computer at home.
Bluetooth support isn't included, but that is the only downside I can see to using this otherwise great app.
Twitter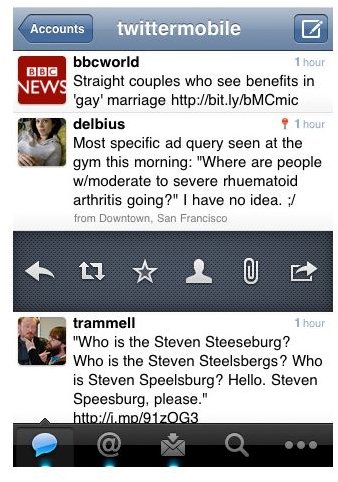 I know this is one of the more obvious app choices for the Apple iPhone 3GS, but it is one of my personal favorites. What makes this app so great? Honestly, it is one of the few apps that is better than the original website, which doesn't happen too often. Usually the size of the apps and your device means you compromise a little, but that isn't the case with the official Twitter iPhone app for your 3GS. You have everything there and more. My favorite part is that a quick swipe will show you with a simple blue glow to the left of each menu item, what new stuff there is to check out. For example, you don't have to wait for an e-mail if you have a personal message as you'll know straight away.
The only downside is that if you don't love Twitter, you aren't going to love this app!
Full Fitness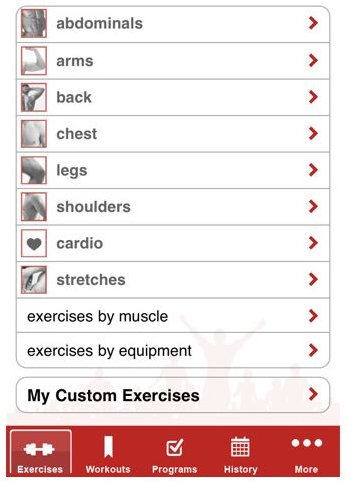 This is a great fitness app for men, with over 300 exercises comprehensively explained in both text, images and videos so you can make sure you are doing them just right. Choose from the menu of the body region you want to workout, follow the exercise plan, and record it in your history so you can see what you've already done and how you're progressing. For the price it's worth a go, especially when compared to the price of a personal trainer.
Full Fitness is geared toward a more male market, but given the amount of fitness and calorie counter apps designed for women out there, I guess that's fair.
Appzilla 2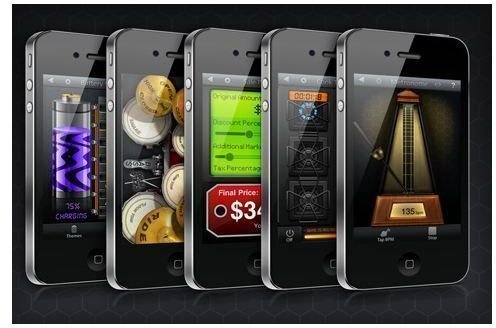 Appzilla 2 is more than just an app really, in fact for those of you still unable to make your mind up about some of the best apps we've covered, Appzilla 2 might be the best option. The latest release means you basically get 100 apps for the price of one (only 99 cents anyway), plus a whole lot more too. There are too many to mention here, but you get a diverse collection from police scanners to dog clickers, a currency converter to an alarm clock.
Some of their newer apps only support the iPhone 4 and higher, such as Geo-Minder, but most of their options will work just fine on your super 3GS.
Appzilla recently reached one million downloads, so they must be doing something right.
SkyView Free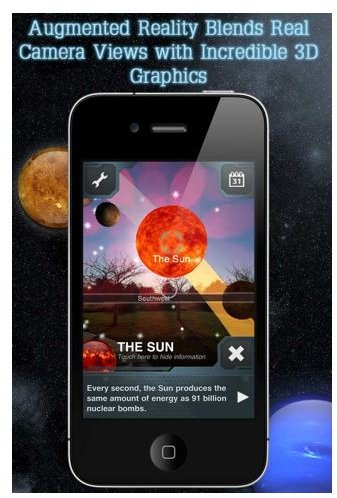 Don't be jealous of your iPad owning friends and their fancy Star Walk app anymore, as this version of SkyView is free, and has most of the options you could need in a stargazing app.
Hold your 3GS up to the sky, tap on something you see and the app will tell you all about that area of the sky, such as the name of the constellations, nearby satellites etc. Or you can use it the other way and type in something you want to find (the International Space Station, a Shuttle, or even just the North star) and then follow the arrow on the screen until you find it in the sky. The app also uses augmented reality to really bring the images to life.
Unbelievably good for free, but the full version is only $0.99 anyway.
Apps make your phone more personal to you and to fit in with your lifestyle, so of course not all of these app choices for the Apple iPhone 3GS are going to be ones you will fall in love with. However, we've offered a great selection of the top choices so you can choose the right fit for you – enjoy!
References
All screenshots remain the property of the respective developers.