How to Get Free E-books for iPhone
Since e-books arrived on the scene, they have slowly started to gain popularity. In the past, you had to buy a special device to download and read electronic books. The inconvenience likely deterred many people from investing in the new technology. Now, however, you can download e-book apps for your iPhone and read books without buying any extra equipment. Even better than that? You can do it for free.
While some of the third-party e-book apps cost money, some of the better options are free. We're going to cover only free e-book for iPhone apps here. Keep in mind, you won't be able to download every book for free. Only some titles are offered for free, so don't expect to get the next best-seller without paying for it. But there are plenty of free e-books available for iPhone and I'll show you how to find them with these top iPhone apps.
1. Stanza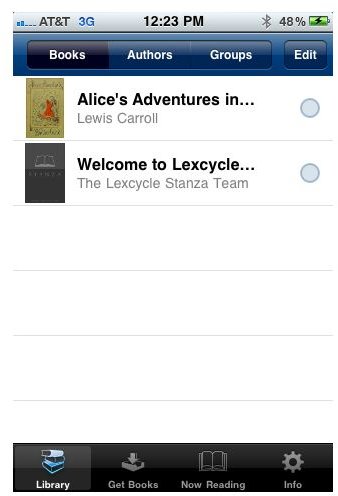 The Stanza iPhone app is highly rated by many users. This comprehensive e-book app offers access to many different e-book stores, giving the reader numerous options that are easy to find. There is nothing fancy about the app's interface, but it is easy to navigate and understand, so flashy graphics aren't necessary.
To download free e-books from Stanza, select the "Get Books" tab along the bottom of the screen. This brings you to a list of bookstores. The second category is "Free Books". Listed under the Free Books category are all the bookstores that are offering free e-books. Select one to view the free titles available.
Download Stanza for Free.
2. Kobo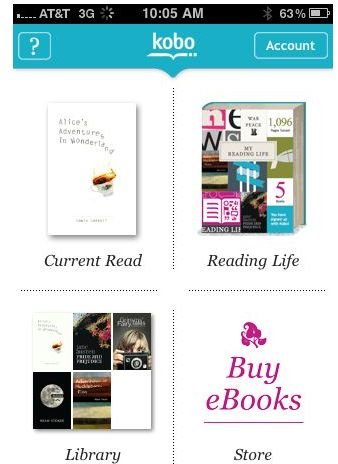 The Kobo iPhone app is a free e-book reader with built-in bookstore. The app features "Reading Life", making reading your e-books a bit more social, and allowing you to post quotes and stat updates to Facebook. As you download and read books, Kobo will create your own personal Book Cover, which is a trendy-looking collage of book covers from your library. With Kobo, it is easy to find free e-books for iPhone.
To find your free book options on Kobo, select "Buy e-book". Across the bottom of the screen, choose the "Discover" tab. A list of categories will appear. "Featured Free Titles" and "Free Classics" are listed in the top five categories. Select a category to explore free e-books.
For more in-depth information, please see our full length review on iPhone e-books by Kobo.
Download Kobo for Free.
3. iBooks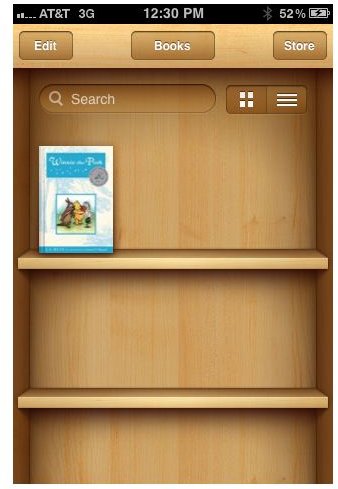 Apple's iBooks app is another good resource for free e-books for iPhone. With stunning graphics and supreme organization of your library, iBooks is fun to use. iBooks has a virtual bookshelf that displays your books; it is a great feature. As with most other apps designed by Apple, iBooks is made for functionality. Using the App Store, you are able to browse through e-book titles and download easily.
For free e-books from iBooks, tap the "Store" button at the top right hand corner of your bookshelf. Select "Browse" across the bottom of the screen. You can select a category using the button at the top left side of the screen or search all. Near the top of the screen you'll see that there are two options: "Top Paid" or "Top Free". Select Top Free to view a list of authors in the selected category that offer free e-books.
Download iBooks for Free.
Weigh Up Your Options
There are of course, other free e-book readers for the iPhone, such as Amazon's Kindle for iPhone, although this app doesn't actually offer any free books, once you've downloaded the app. This selection of the best free e-book apps on iPhone will give you plenty of opportunities to read some top book titles for free.
References
iPhone App Store, https://www.apple.com/iphone/apps-for-iphone/
Image Credit: Screenshots provided by author.