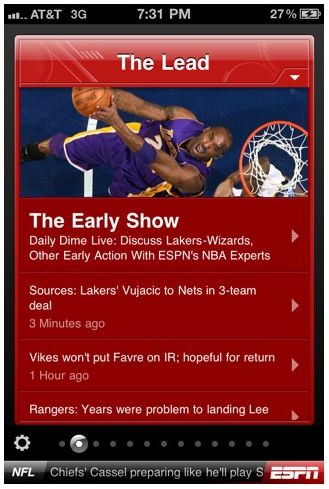 Top Rated Sports iPhone Apps
If you are a sports fan, iPhone has tons of apps for you. So how do you know where to start? Free is always a good place to start when you're looking for a new iPhone app. Some of the best sports apps out there are the free iPhone sports apps. After taking a look at the free apps, you'll want to stay up to date with the best new sports apps for iPhone; these are all sports apps that came out in 2010. Looking for a specific sport? Try reading up on the best of the best for: Golf apps, baseball apps, apps for basketball fans, soccer apps and college football apps.
Overall, the ESPN Scorecenter app for iPhone is your one-stop shop for a sports fix. It's one of the best top rated sports apps for iPhone. With great graphics and comprehensive sports coverage, it would likely top the list for any sports app round up. Pop on the easy to use app for the latest score updates, breaking sports news and game recaps.
Top Rated iPhone Apps for Health & Fitness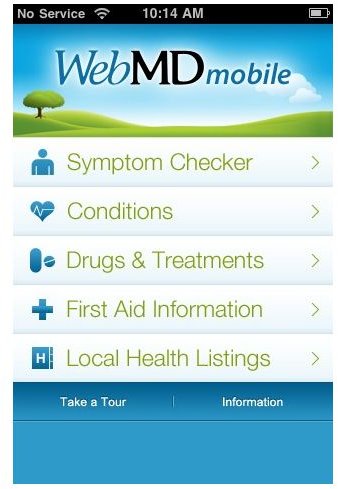 Looking for some must have health & fitness iPhone apps? The possibilities are endless with iPhone. The app store makes it easy to find exercise apps, free weight loss apps, diet apps and even yoga apps. But the options don't end there. Fitness buffs can even find apps that turn iPhone into a pedometer, making it even easier to track their fitness stats. For some people, iPhone is all you need to get yourself on the track to a healthier lifestyle. Want to track your daily calories from iPhone or get help to quit smoking? iPhone can help with that. A quick search of the app store can even help you find apps to manage your health conditions, such as diabetes iPhone apps.
With so many possibilities in the Health & Fitness category, it's hard to choose just one top rated iPhone app. But a personal favorite of mine is WebMD for iPhone. Their symptom checker feature allows you to check your symptoms against their database of health conditions and illness. The app is extensive, especially for the free price tag.
Top Rated iPhone Games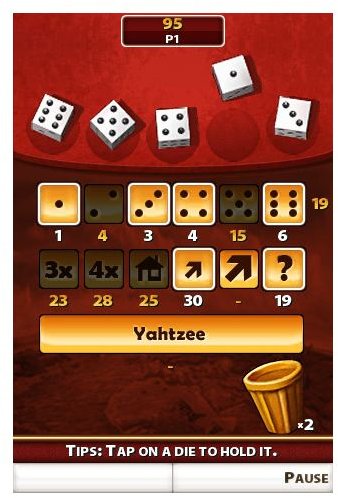 Who can create a top rated iPhone apps list without including the best iPhone games? Best game apps for iPhone is a tough category to cover though because everyone's preferences are different. For iPhone there are shooter games, multiplayer games, driving games and many more. Don't forget to check out the best free iPhone games too. Have little ones around the house? You can even find some of the best games for toddlers on iPhone.
After trying out many different games out there, I can confidently recommend Yahtzee Adventures for iPhone. The classic dice game is a great time killer and managed to work some fun challenges into the game. Another game to try out is Angry Birds. It is currently the top selling game on the app store and has received great reviews.
Top Rated Social Networking iPhone Apps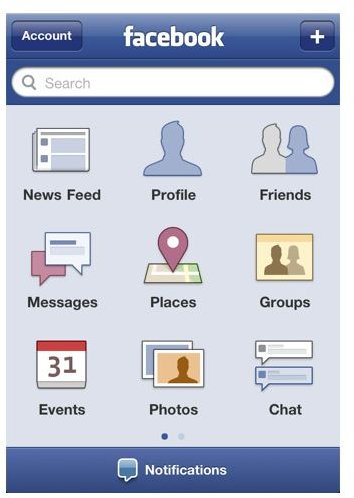 In this day and age, who doesn't use social networking sites? Not many of us. iPhone is a great resource for your social networking needs; so much so that a social networking guide for iPhone can be helpful in learning about what there is out there. A great thing about social networking with your iPhone is that you can find many free social networking apps. Among the most popular at the moment is the Facebook iPhone app, Twitter iPhone apps and the Foursquare App.
I've tried many different social networking apps on iPhone, and my favorite remains Facebook's iPhone app. It's easy to use and they are continually updating and improving its features.
Top Rated Entertainment Apps for iPhone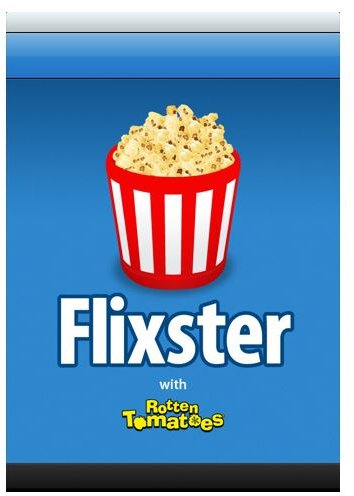 Looking for some good old fashioned entertainment from your iPhone? The entertainment iPhone apps are endless. For a night out on the town you can use your iPhone to find Restaurant Guide apps and movie showtime apps. The Open Table iPhone app even makes it possible to make restaurant reservations directly from your phone.
Rather have a night in? Try using apps that allow you to watch tv on iPhone or find the best Netflix apps for iPhone to order movies for the next movie marathon in your living room.
My pick for the entertainment category? A widely popular free iPhone app called Flixster. You can look up movie reviews, show times and previews in seconds.
Top Rated Music Apps for iPhone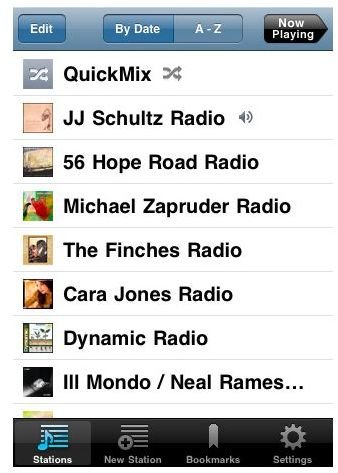 Music apps for iPhone is a broad topic. You can use your iPhone to create music with apps such as Band, for music production or simply to listen to music, whether you prefer streaming radio apps or internet radio apps. Whatever your musical desires, chances are that iPhone has an app to suit your needs.
The best music related app that I've used is the Pandora radio iPhone app. This up and coming internet radio site has been steadily growing in popularity and now offers iPhone users the same streaming capabilities as are online. Pandora allows users to create radio 'stations' based on music that they like.
Top Rated News Apps for iPhone
Looking for news on the go? The best news apps for iPhone aren't hard to find and most are even free. News giants such as The New York Times, The Wall Street Journal, ABC News and CNN offer iPhone apps to distribute their news content. Looking for a bit of a celebrity slant to your news? E! Online iPhone app offers you all your celebrity breaking news directly to your phone. There are even many political news apps to check out if that's more your scene.
Me? I can't live without my CNN iPhone app. Its user interface is stunning and the news is kept up to the minute so that I can stay in the loop. I'm able to browse all the same news categories you can find online and even watch live video footage (when available).
Top Rated Utility & Productivity iPhone Apps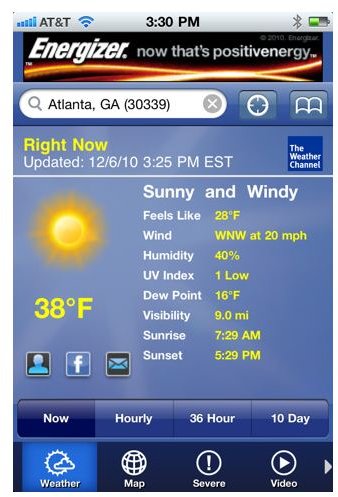 Last, but certainly not least, is the utility/productivity iPhone app category. No list of top rated iPhone apps could be complete without including the best productivity apps. Whether you are looking for task managing apps, personal finance iPhone apps, note-taking apps, weather apps for iPhone, calendar iPhone apps or iPhone clock apps, your options are nearly endless.
Due to my curiosity when it comes to weather, the Weather Channel iPhone app is my personal heaven. I get up to the second weather updates, severe weather notifications for my area, hourly forecasts and extended forecasts. The app even has a video center with various weather footage from the Weather Channel.
All Screenshot Images Courtesy of Apple