A Comprehensive HTC Touch 3G Review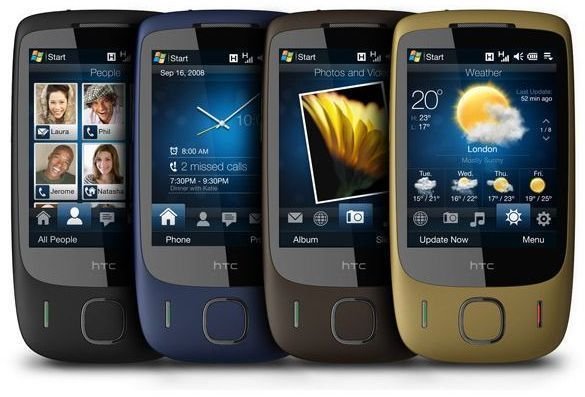 HTC Touch 3G Review
The HTC Touch 3G features a very sleek and minimalist design with silver accents and a large touchscreen display. It has been preloaded with several innovative features and is perfect for the business crowd seeking an inexpensive option. This HTC Touch 3G review will outline some of the best aspects of this stylish smartphone.
Design (4 out of 5)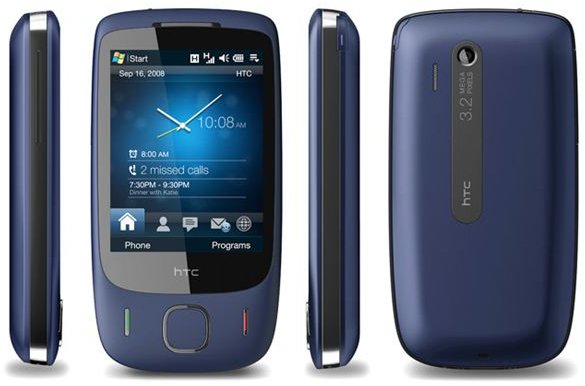 The HTC Touch 3G features a 2.8 inch QVGA screen which is touch sensitive but best used with a stylus. The display's resolution is 320 by 240 pixels and is very bright. On the top of the screen's display is a speaker and below are three hardware buttons, a four way navigational toggle or D-pad, an Answer call button, and an End call or Cancel button.
On the top of the device is the On, Off or Lock button and on the sides is the volume rocker and the stylus. The bottom of the device features an HTC ExtUSB port which enables users to connect the device for charging or syncing and for the use of headphones. There is no standard headphone jack. Instead a USB to 3.5mm adapter is needed for connecting headphones. Unfortunately, while the phone is charging in a car, headphones cannot be connected to the device at the same time. Similarly, while charging or syncing the device headphones cannot be connected simultaneously.
On the back of the smartphone is a speaker and a 3.2 megapixel camera. There is also an internal hook for connecting a lanyard. The MicroSD expansion slot and SIM card slot is located behind the battery. A reset button can also be found in the battery compartment of the smartphone.
User Interface (4 out of 5)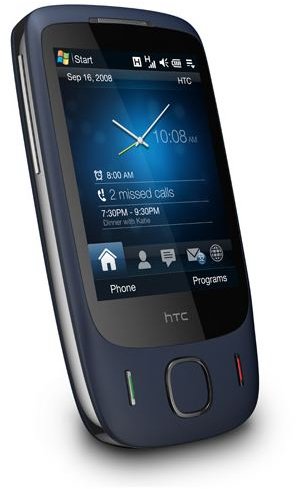 The HTC Touch 3G is powered by Windows Mobile version 6.1 and has been fitted with HTC's TouchFlo 2D interface. This is a great and responsive user interface which is simple to use.
The standby screen features the time, date, service level and battery meter. Instead of accessing the menu by using a button, then scrolling through a grid pattern, the HTC Touch 3G features a bottom dock menu panel. Users can access their messages, contact list, photos, videos, setting and programs by sliding left and right through the bottom dock. This is a very unique feature seen in Windows Mobile version 6.1 and it may require some getting used to, as most smartphone users may not be familiar with the concept.
The HTC Touch 3G has limited personalization options. For instance, the bottom dock cannot be rearranged to suit individual preferences. In addition, the HTC Touch 3G is not a great finger touchscreen as some options and buttons may be too small to press with a finger. Fortunately, the device does come with a stylus enabling users to use whichever they feel most comfortable with.
The Start Menu can be accessed on the home screen by touching or selecting the top left hand button. The HTC Touch 3G has a bright and vivid display due to its QVGA screen. Icons and colors are exceptional when using the phone, although some users may experience some problems when trying to view the phone in sunlight.
Features (3 out of 5)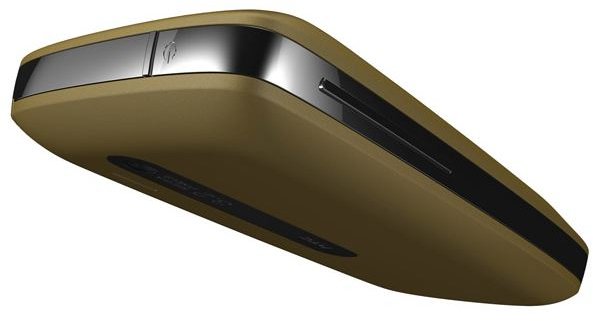 The HTC Touch 3G features Office Mobile Suite so users can edit and view Word, Excel and Powerpoint files. The HTC Touch 3G has been preloaded with the Opera net browser. The device also supports Wi-Fi and DSDPA. As a result, pages within Opera load quickly and without much lag even when some distance away from a hotspot.
The smartphone is also preloaded with YouTube viewer, Google Maps and an RSS Reader. Its built in GPS navigator can help you to find your exact location and direct you to your desired destination.
The 3.2 megapixel camera takes decent photographs in good lighting. Dark photographs will develop with grain and fog. It does not have a flash feature but does have several optimizations to ensure a perfect shot every time.
The HTC Touch 3G also features a virtual T9 keypad and keyboard. The button spacing is perfect for thumbs and fingers but some users may find it much faster and easier to type using the optional stylus accessory.
Performance (4 out of 5)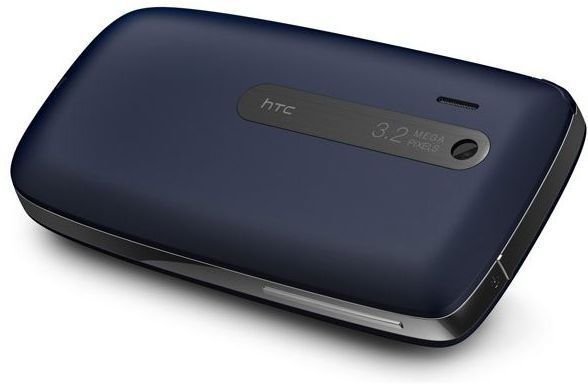 The HTC Touch 3G has a fast 528MHz Qualcomm processor, 192 megabytes of RAM, 256 megabytes of ROM and the ability to expand its memory via a MicroSD card. Call quality on the HTC Touch 3G is great but the speaker's volume does not perform well in very noisy conditions. The rechargeable lithium-ion battery has a capacity of 1100mAh and can last up to 365 hours of standby and 400 minutes of talktime.
Verdict (4 out of 5)
The HTC Touch 3G is a small, pocket sized device which offers users the tools to communicate and travel light and efficiently. For only $150 this phone can be purchased at www.amazon.com. It is a decent mid-priced business phone. There are better options on the market now but at such a low price this still represents value for money.
Image Source: Amazon.com