The Motorola Droid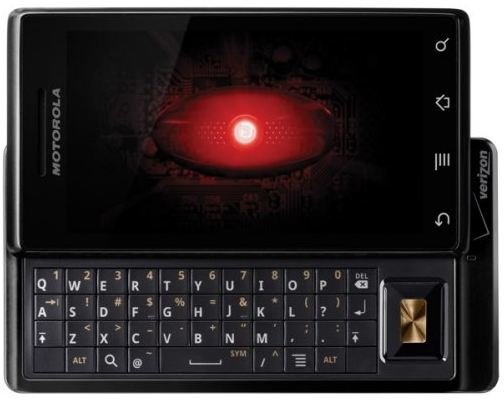 The Motorola Droid (Motorola Milestone in the UK) is a powerful smartphone which runs on the Android operating system. It is capable of all sorts of wondrous things so in this article we provide you with a few Motorola Droid tips to help you get the most from your device. If you're still debating whether or not to get a Motorola Droid then check out our article on Motorola Droid Reviews.
Android Market
There are loads of applications available for Android devices from the Android Market and many of them are free. For some ideas about what to get check out Top 5 Motorola Droid Apps or if you prefer to engage in some gaming action have a look at our article on the Best Android Games.
If you aren't using some apps then you definitely aren't getting the most from your Motorola Droid.
General Motorola Droid Tips
Here are a few basic Motorola Droid tips:
For quick launch of your favourite apps you can simply hold down the Home button and you'll get a pop up list of the six most recently used apps.
You can use the USB cable to transfer files to your SD memory card on your Motorola Droid by choosing USB Storage in Windows and then Mount.
If you want to save a new number you can simply press and hold on it to bring up a menu and select Add to Contacts.
Swiping the speaker icon on screen on your Motorola Droid to the left will put it straight into silent mode (very handy). Alternatively you can press and hold the power button and select Silent Mode.
To update your system simply touch the apps tab at the bottom of the Home screen and select Settings – About Phone – System Updates and make sure your Motorola Droid is up to date.
You can cut or copy and paste text on your Motorola Droid by pressing and holding the text field you want and then selecting Copy All or Cut All. Now go to the text field where you want to paste, press and hold it and select Paste. To select a single word simply double tap on it.
You can find addresses in Google Maps simply by tapping an address in an application or PDF file.
You can add a widget by pressing the Home button and selecting Menu – Add – Widget. To remove simply press and hold on it and drag it to the trash can that appears.
Pictures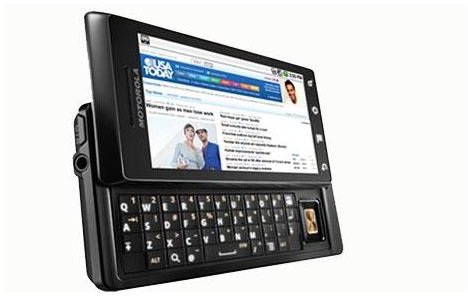 You can take photos with your Motorola Droid and you can save images from websites. If you see a picture you like while browsing the web then simply tap and hold on the picture and select save to store it on your phone. You can use pictures as wallpapers if you like. Check out our article on Finding and Changing Motorola Droid Wallpaper for more on that.
Choosing Ringtones on your Motorola Droid
You can select a song as your ringtone by loading the audio file onto your SD memory card. Play the song and choose Menu – Set as Ringtone. Alternatively select the apps tab from the Home screen and choose Settings – Sound & Display – Phone Ringtone and then choose the one you want.
You can also set specific ringtones for specific contacts by selecting a contact from your address book and pressing Menu – Options and then choose the ringtone you want from the list.