Working Out with Your Android Phone
Anyone who enjoys a workout and likes to track their progress is in good hands with an Android device. Where we previously had a look at Android running apps in the Android Market, we will now have a look at what is available for cyclists. In fact, there are quite a few Android bicycle apps available, which in general also see a considerable following of users. We had a look at the best Android apps for cycling available for 2011 so that you can go and track your trips properly.
Strava Cycling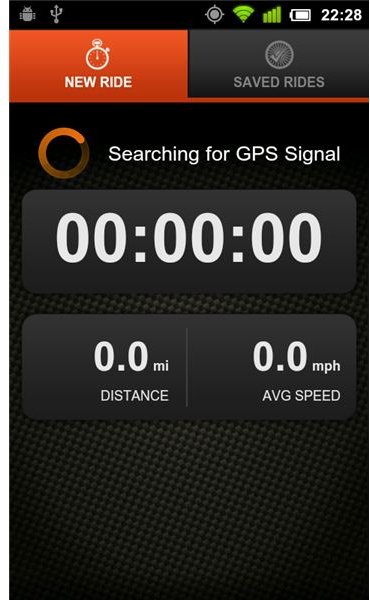 The first in line of good biking applications for Android is Strava Cycling. Developer Strava Inc. markets the app as a 'social training app for avid cyclists'. The social aspect of the app is in the fact that it turns cycling (whether by yourself or in a group) into a competition, as you are able to upload your results to a leaderboard. Therefore you can try getting up in the ranks and use this as a motivation to push yourself to the limit.
The overall impression we have of this application is that it is a very 'finished' product. The looks are great and the user interface is compelling enough to use on the go. The competitiveness factor is definitely something that will cater to cyclists that take biking a little bit further than the casual crowd. Strava Cycling is a good Android app and an excellent example of a useful implementation of smartphone functionality.
Endomondo Sports Tracker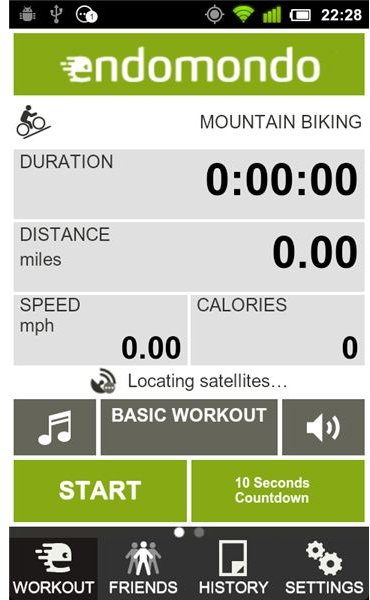 Endomondo is an application that is not necessarily catering for just cyclists. As such it is a more 'basic' or 'all-round' package as compared to the previously mentioned Strava Cycling. Nevertheless you have got to appreciate what the app has in store for sportsmen and women. The app has a lot more on offer than most sport related Android applications and as such is more of a sports platform and not just a tracker.
For cyclists Endomondo makes a distinction between 'Cycling Transport', 'Cycling Sport' and 'Mountain Biking'. These presets make it easy to select the setup needed for the style of cycling workout you had in mind. As I mentioned, Endomondo is packed with features, which range from basic workouts to setting goals or downloading complete tracks to follow. This app should definitely be your preferred option when you combine cycling with other types of sports and your Android phone.
Move! Bike Computer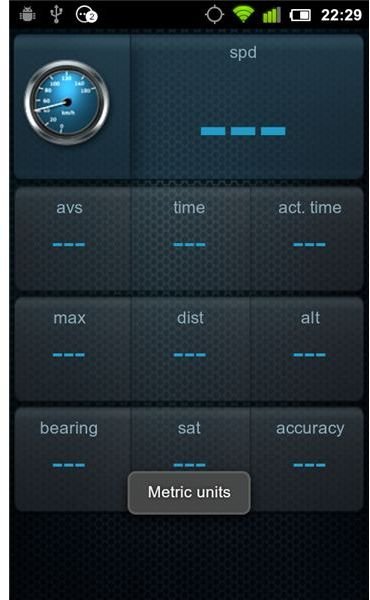 Move! Bike Computer is exactly what you would expect from its given name. It acts as a replacement bike computer and relies on your Android phones' unique smartphone features to provide you with all the necessary info. This set of information contains such things as 'speed', 'average', 'time', 'distance' and much more. Although the app is also capable of tracking your path and showing the results on a map, the main focus is definitely the computer feature.
Move! Bike Computer is quite unique and it tries to bring something altogether different from the above-mentioned two options. As such it can be used alongside one of the others, although it should always be the app in the foreground due to its real-time speed updates. Although specifically for cyclists, Move! Bike Computer seems especially useful when mounted on your steering wheel, something that seems a bit impractical, especially on rough terrain. Nevertheless, it is good to know an app like this is available as well.
The Best Cycling Apps for Your Android Device
Although many more cycling applications are available in the Android Market, these three apps are just a bit better than the rest. All three want to bring something unique to the table and do in fact succeed in that goal. Of all the apps available, these are the ones that really are finished products and more than just a novelty.
Of course there has to be a winner and in the case of these three apps, this is quite a difficult decision. As a cyclist I can see myself permanently using any of the three, although Move! Bike Computer seems impractical and a bit redundant without a steady mount. Between Strava Cycling and Endomondo, the former definitely has the edge as the most specialized app whereas the latter is the all-round option. In the end it will therefore mainly come down to how you like to describe yourself. If you are an avid cyclist and just that, you will want to use Strava. If you combine your bicycle hobby with other sports, Endomondo is the one for you. You can either choose wisely or just head over to the Android Market and try them all!
References