Default gallery apps on the various mobile platforms are usually not mentioned when the platform pros and cons are being discussed. This may seem odd, as the ability to carry around your photo albums on your mobile device is a big incentive for many to choose a smartphone at all.
In the case of Android, the default offering is of very decent quality to begin with, but for those that like options, or just seek something different, the Android Market is always there to explore. Unfortunately, for those ready to wade through a large sea of alternative Android gallery apps we have to disappoint you, as there are not too many options there. To see what ís on offer, don't hesitate to read on!
Note. We are aware of the fact that many manufacturers develop separate Android gallery apps and you are free to shed light on these in the comments section. This overview, however, does not contain these apps but only deals with what is available in the Android Market.
Gallery 3D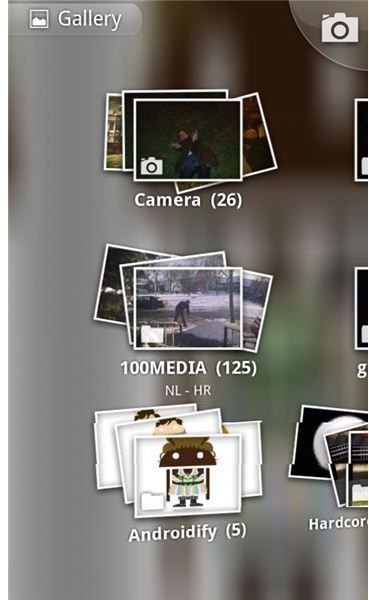 Gallery 3D is the default offering of Android 2.1 and above. Originally developed by the team behind the famous Cooliris Firefox plugin, the application has been featured before by us in the top 10 best looking Android applications. This is one of the strong points of the app, which is freely available in the Android Market as well.
Gallery 3D is a gorgeous application that functions really well, if your Android device is not from the first generation of handsets. The application does require some decent processor speed for some desired smooth scrolling. For the fortunate bunch that are in possession of such a device, the Gallery 3D is capable of winning over any Android user.
Picasa Tool Pro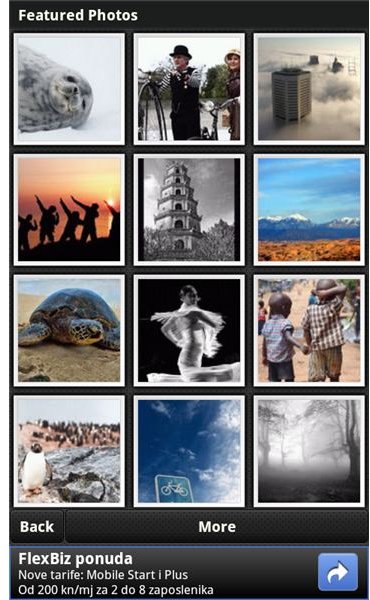 The explanation of this application is for the most part already in the name. Users of Picasa web album shall quickly understand that Picasa Tool Pro is no direct competition for Gallery 3D, but in fact only caters for Picasa users. The application serves as the perfect tool for displaying your web albums on your Android device (and thus saving precious SD card space) and uploading photos to the Picasa server.
The app itself is very clean and is very good in what it does, delivering what is promised. The unfortunate part is that there is no offline photo album built in. Not only does this limit the feature-set to Picasa users only, but also it makes the uploading process a bit more difficult. If the photo albums were portrayed in a more attractive and comprehensive way, one touch uploading would have been possible. Unfortunately this is not the case, making Picasa Tool Pro a rather one-trick application, not necessarily suitable for everyone.
QuickPic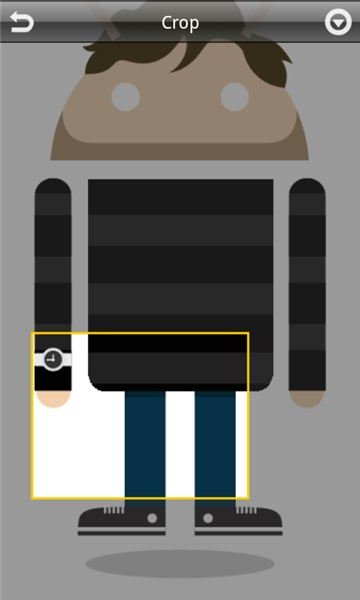 QuickPic is a worthy opponent to the Gallery 3D app and outshines the latter in a lot of areas, especially overall functionality. QuickPic is also designed very well and is very intuitive to use, making it an Android Market favorite for many already. With 500,000 downloads, QuickpPick is not just any other Android gallery app.
The biggest gain over Gallery 3D, which has to be assumed as the norm here, is definitely its larger package of editing options. Pictures can be rotated, cropped, sorted (meaning excluded or specifically included) moved and copied. These features make QuickPic quite an Android gallery powerhouse, just what most users want.
On top of all the editing goodness the app is fast, clean, pretty and easy to use but not 3D, which is one of the few things Gallery 3D still has over this app. On the other hand this absence of a three dimensional aspect makes QuickPic considerable more lightweight and a better option for users with an older Android device. In conclusion, as an Android user you are almost obliged to try QuickPic.
Fish Bowl Photo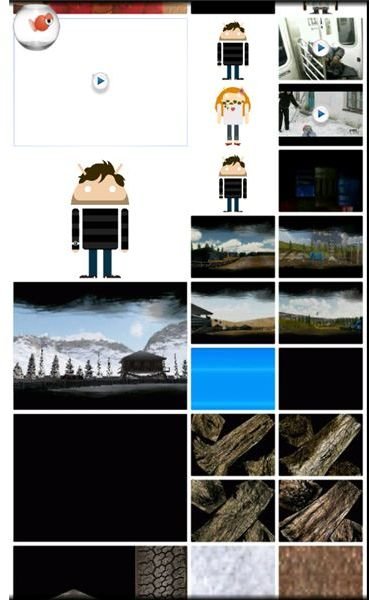 The name of this application would almost have you believe it does not take itself too seriously. However, this is not the truth, as Fish Bowl Photo did not make this list by mistake. In fact it is a very compelling Android gallery app that has its own persuasive advantages going for it.
The application is just like QuickPic an Android gallery powerhouse and in a good position to rival the Gallery 3D application. Although not yet such a fan-favorite as QuickPic might be, it does not leave too much to be desired. Fish Bowl Photo tries to be different by portraying the photos in a mosaic-like wall, which does indeed look very nice. However, as a side note, it does take all the various albums and throw them together, somehow neglecting album management as a whole. If usability is not too high on your Android gallery app wish list, Fish Bowl Photo will definitely be a good choice for you.
The Best of the Android Gallery Apps
It would be too convenient to point at Gallery 3D as the winner of this round up of Android gallery apps. Considering it is the standard gallery app for 'stock' Android at the moment, it does score high on those merits, as the platform is not always known for delivering the best out-of-the-box applications (the music app being the best example).
Unfortunately Gallery 3D is definitely not the best on offer as we consider this to be QuickPic. Although none of the mentioned applications will leave you with much frustration, QuickPic is the best all-round option with a rich feature set and nice appearance. If you are the type that is longing for 3D effects, Gallery 3D will still win it for you, but for everyone else QuickPic is the obvious choice!
Note. Feel free to post suggestions in the comment section. We will have a look and if necessary amend the round-up!
References
Gallery 3D, https://market.android.com/details?id=com.cooliris.media
Picasa Tool Pro, https://www.colifer.us/
QuickPic, https://www.alensw.com (translated)
Fish Bowl Photo, https://www.littlefatfish.com/
All Screenshots by the Author