A Reference Guide to Android App Reviews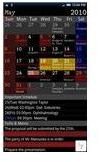 Utility and Productivity Android App Reviews
Our first batch of Android app reviews are focussed on productivity and useful tools for your Android phone.
Fun Applications
With thousands of apps and counting, Android Market may still not have as many applications as the iPhone App Store, however, there is a sufficient number to overwhelm you. To help you sort through them, here's our list of the best fun application for Android mobile phones.
Android App Reviews: Games
Android phones are portable devices for doing everything from taking notes, staying informed, saving time to working smart, but they are also fun to play with. So, here are the best game applications for Android.
Audio, Video & Photo Android App Reviews
If you love and depend upon your Android phone, you must have discovered the various audio, video and photo applications on the Android Market. But every app is not worthwhile. So probably you will have found yourself switching from one app to another, hoping to find the ones that are truly a gem. Here's our list of audio, video and photo apps that may best suit your needs.
Navigation Android App Reviews
To help in your quest to find the best navigation applications for Android devices, we have narrowed your search to the list of best Android navigation app reviews. These apps are the best amongst their categories and serve a number of purposes. Take a look.
Health & Fitness Android App Reviews
The Android Market is brimming with applications that help in making your life easier in numerous ways like the health and fitness apps. Take a look – these are among the best.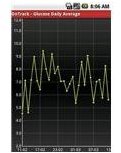 Social Networking Android App Reviews
Many people who own Android driven phones, also want to use their handhelds for updating their Facebook status and reading the latest tweets on Twitter. From amongst the countless Android apps, numerous examples have been specially created to help users do exactly that. Here are the top social networking Android app reviews.