Fake My Call Review for BlackBerry - Place Fake Calls to Your Own Smartphone
Introduction
Fake my call by Origin8 is an app that replicates an incoming call on your BlackBerry phone. This app rescues you from situations you don't wish to be a part of by conveniently faking an incoming call without leaving any room for suspicion.
Overview
Fake My Call offers a number of features that are simple to use and useful. First the program displays the call and conversation screen on your phone to simulate a fake incoming call on your phone, this includes the incoming call icon, name of the caller, number of the caller and the elapsed time of the call as shown in the screenshot.
You can also replace the default screen with your own customized screen. Ringtones, LED and vibrations for the incoming call can also be toggled if you want them to accompany the call. Apart from those options, you can also record a voice and have it played during the call. Aside from making your incoming call sound more realistic, it comes in handy to play pranks on unsuspecting people.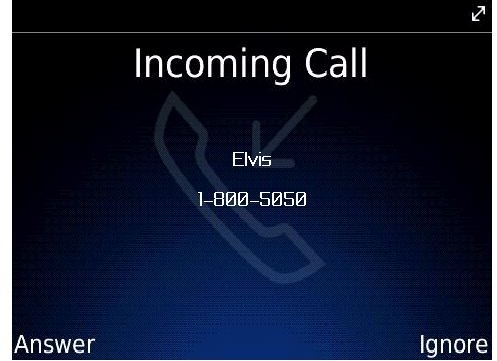 To bring up the call on your BlackBerry phone you can set up a convenience key to start the application in stealth mode. This button will activate the app and the incoming call will come to your rescue.
Besides helping you escape meetings, social gatherings and other commitments that you want to avoid, Fake My Call can also be used as a fun app, you can play a prank on your friends by making them answer the hoax call created by you. The voice of a famous personality can then be recorded and played by you on your incoming call. You could have your friends believe that you are having a full fledged conversation with an important personality. This feature would go a long way in making this app popular with your friends.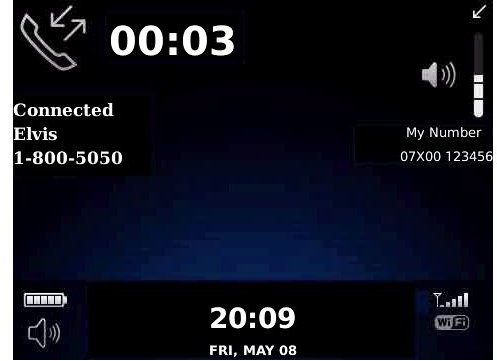 Conclusion
If you have to attend a lot of meetings and require a reason to excuse yourself from any situation, Fake My Call could be right up your alley. With its customization capabilities and fun features this app will earn a place on your BlackBerry. At $2.99, Fake My Call is priced lower than its competitors, while offering the same simple usability.
You can download a trial of this application from here.
If you're not convinced about whether or not you need this application yet be sure to check out our FakeCall and PhoneyCall reviews for a comparison of how well this cheaper application compares.