Introduction
BlackBerry Internet Service is like a gift for BlackBerry users. If you are using BlackBerry phone, you can extend the features of your phone using this technology. You only need to create an account with any BlackBerry service provider; after this, you can use lots of applications to enhance your business. Basically, this service is used to manage email accounts. The main feature of this service is that you can create up to 10 email accounts. You can manage all your email accounts by opening a host account provided by this service. It makes reading, sending, and deleting of emails easier, and you can use the internet on your phone just like you would on a computer.
First of all you have to create an account to get the features of this service. For this, you need to follow the process given below.
Find a BlackBerry Internet Service Provider
The first step is to find the BlackBerry internet service provider. They allow you to create new accounts without any charge. A few popular service providers are given below.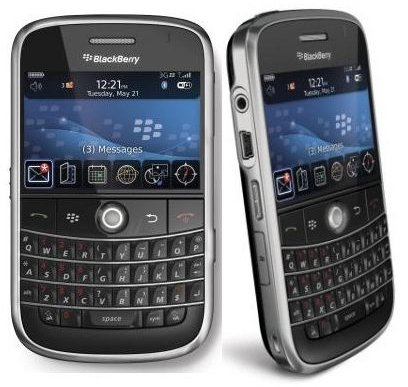 Telstra – BlackBerry Web Client
Vodafone – BlackBerry Web Client
You just click on any of the above links, and start filling in the information regarding your phone.
Create a New Account
You will see the 'Create an Account' tab on the website page, click on the tab to start the process.
Now it's time to read the terms and conditions regarding the use of BlackBerry internet service. If you agree with them, click on the 'Agree' tab.
In next step, you will be asked for PIN number and IMEI number. You may be asked to submit the ESN number to move further. Submit all required information and click on Continue tab to go to the next step.
Furthermore, they will ask for the username and password in the next step. Submit the username and password and press 'Sign up' tab.
After clicking 'Sign up' tab, the account will be created.
Features of BlackBerry Internet Service
Push Technology
You can integrate up to 10 email accounts for your work and personal usage.
User syncing for emails is not required, the emails automatically reach your BlackBerry.
This technology connects your device directly to more than 200 networks around the world. This is due to the BlackBerry infrastructure created by RIM.
Message Status Reconciliation
This feature is beneficial to reduce the time required for managing multiple mailboxes.
A host mailbox reconciles all the emails; due to this, you can read, send, and delete mails using only one mailbox.
Attachment Viewing Facility
The biggest advantage of this technology is that you can easily read attached files, such as Doc, PDF, JPG, and more, directly on your mobile.
The documents and images can be compressed for quick delivery.
You can see the table of contents of any document to check the information of the whole document.
Benefits of BlackBerry Internet Service
It provides extension of convergence due to the increased email accounts.
Handle customer demands by connecting with them, any time any place.
You will get real time email delivery.
You will experience browsing and other service just like working on a computer.
It provides thousands of third party applications.
Reference
Image- BlackBerry Smartphone-musically.com