BlackBerry: Restore Deleted SMS Message
Accidently deleting an SMS message can be very frustrating. On the BlackBerry, there is no way to restore a deleted message unless you have a backup of your device. There is no foolproof way of getting it back, but by following these suggestions you might be able to restore the deleted message. So, using your memory and luck, try the following.
BES
If you are using BlackBerry Enterprise Server v4.1 or above, there is some hope that you can retrieve your SMS. The software keeps a log of all SMS messages to and from the device. Consult your IT department to see if your BlackBerry device is set to log SMS messages. Also, how keen is the department to go through the logs and provide you with your SMS? Even if they do help, there is no way that they can put it back on your phone. Some companies do not store up SMS messages on their enterprise servers at all but it's worth asking.
SEARCH
If you have lost your SMS, go to the BlackBerry's inbox and click on the menu icon and select "View Folder." The SMS or a copy of the SMS may exist in either the incoming or outgoing folder. If this doesn't work, try the next option.
From the BlackBerry's menu screen, select the "Search" and type in the keywords or anything that you remember from the message. If the search function locates your missing message, copy the required text from the search screen into a new email message and send it to yourself.
If the above steps don't work, the easiest one is to ask the person who sent the lost message to send it again.
You can also make use of third-party software that recovers deleted messages from BlackBerry devices. In response to this problem, companies named Dexrex and Recoversms.co.uk have developed software designed to help you in finding your lost messages.
Recoversms.co.uk/Dekart. com – Paid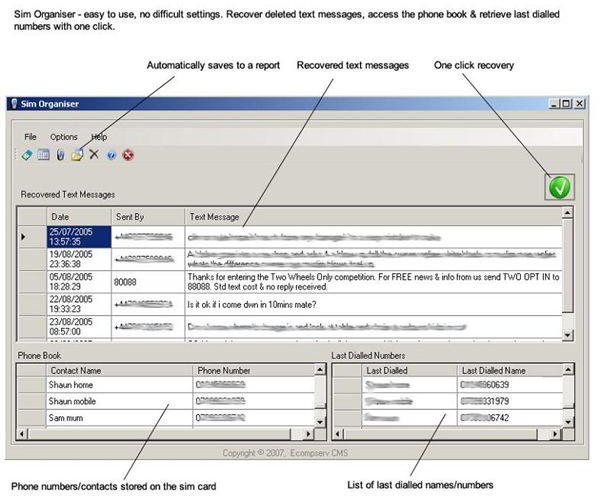 Visit the official website of Recoversms (https://www.recoversms.co.uk/) and buy their SMS Recovery software. Or you can visit Dekart.com (https://www.dekart.com/products/card_management/sim_explorer/) to buy their product – Sim Explorer.

Install either one of the software packages on your computer by following the step-by step instructions given via screen prompts.
The software will ask you to remove the SIM card from your BlackBerry phone and plug it into the USB SIM card reader. Now connect the USB port with your computer.
Go to the Start menu and open the recovery software that you have downloaded.
Now, click on the automatic recovery at the bottom or the green check box in the upper right corner of the window. The software will instantly recover the last 20 deleted SMS messages. Moreover, it will also present some last dialed phone numbers. If you are using the software purchased from Dekart.com, right-click on the deleted messages indicated in red and select – Undelete.
Dexrex – Free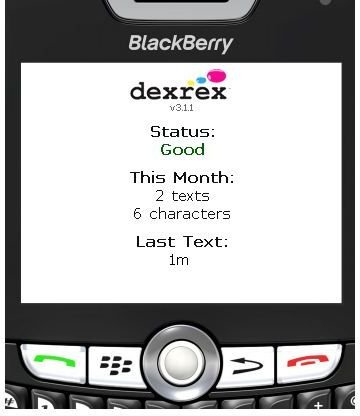 Dexrex is a free SMS backup application that automatically archives your incoming as well as outgoing messages to a secure, private and online password protected account. You can even backup phone numbers, dates, links, and names with it. You have to simply login with your SNs and numbers, then import old messages and download the app either to your computer or BlackBerry.
Hopefully with these tips for your BlackBerry you can restore the deleted SMS message that you are looking for.