OtterBox Defender Case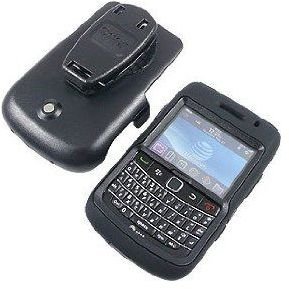 I saw the OtterBox Defender Case in one of the forums I participated in. One member posted a pic of his BlackBerry case and the moment I saw it, I fell in love with the sleek-looking case. This case makes all features, keys and ports of your Bold 9700 accessible while at the same time providing you with a unique, interactive safeguard. The case comes with a ratcheting belt clip that allows you to conveniently carry your phone. It has a membrane that protects your phone from scratches, dust and water. The case is made of a hi-impact polycarbonate skeleton and a silicone skin that absorbs bumps and shock. You'll also get a matching holster that is as durable as the case. This case is ideal for BlackBerry users who travel frequently.
Original OEM Car Charger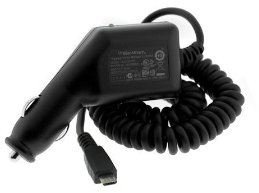 This in-vehicle car power charger is a must-have for users who travel a lot. It keeps your phone powered-up and ready to use at all times. This charger easily attaches to your phone's charging port which you connect to your car's cigarette lighter or power port. Not only does this charger helps you maintain enough power for your Bold 9700 phone but it also helps in prolonging your phone's battery life. And since this is an OEM brand, you are assured that you won't be voiding your phone's warranty when you use it.
BlackBerry Charging Pod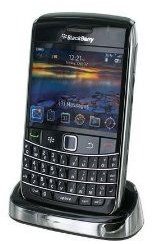 This charging pod offers a convenient and attractive way of charging your Bold 9700. It has a chrome design that complements the look and feel of the phone. It also allows you to use your phone to recharge, watch videos or listen to music. It also combines with any travel or data cable charger. There's only one feature lacking from this BlackBerry Bold 9700 accessory – a syncing feature.
HS-500 Bluetooth Headset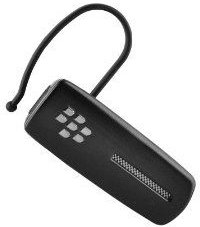 If you don't feel like using the included headset in your BlackBerry package and you want a wireless headset, the HS-500 Bluetooth Headset is your first option. This headset lets you answer, end and mute calls, or activate voice dialing. This headset has noise cancellation technology and its volume adjusts automatically so you can hear your calls as well as GPS navigation even in a noisy environment.
BlackBerry Presenter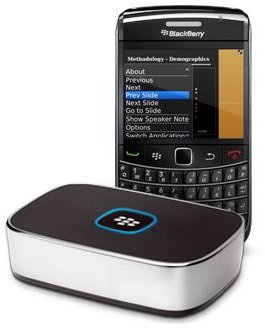 This BlackBerry Presenter is one of the most expensive BlackBerry Bold 9700 accessories but it has plenty of features that are enough reason for you to consider buying it. Since your device supports MS PowerPoint files, you can connect it to a projector or monitor to deliver your presentations wirelessly from your phone. What's good about the presenter is the fact that you can pause your presentation and then search for information on your phone then continue presenting as soon as you've finished searching.
If you're looking for a nifty device to help you with your business presentations, the BlackBerry Presenter is a must have.
References
BlackBerry: https://us.blackberry.com
Amazon: https://amazon.com
OtterBox: https://otterbox.com
Image credit: BlackBerry, Amazon, and OtterBox.