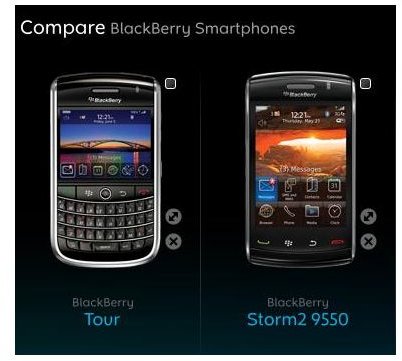 Firstly, I would like to point out that the BlackBerry brand is a leader in the smartphone industry; therefore, if you happen to have one of these phones or you are planning to buy one, any one would be a good buy. But if you need help narrowing down the phones to a choice that suits your purpose, then comparisons is the way to go.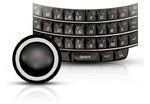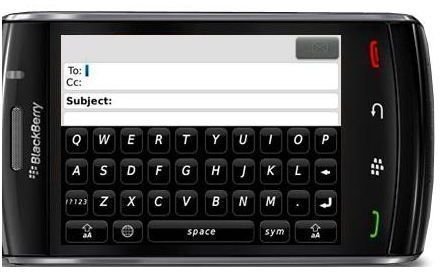 In this BlackBerry Tour versus Storm 2 analysis, we will be looking at various aspects of both smartphones, but first we will point out the obvious differences between the two. The BlackBerry Storm 2 is a touch screen model unlike the Tour. Many people would consider the touch screen a plus or an advanced feature, but I am not among those people. I actually hate touch screen phones because I find them hard to navigate due to my occasional sweaty fingers, but if you do not have that problem, then you may be among those who consider the touch screen a plus. The Tour, on the other hand, features a full physical QWERTY keyboard and a scroll wheel to navigate. Personally, I prefer scroll pads, as wheels tend to get stuck over time, if dust gets into them.
Features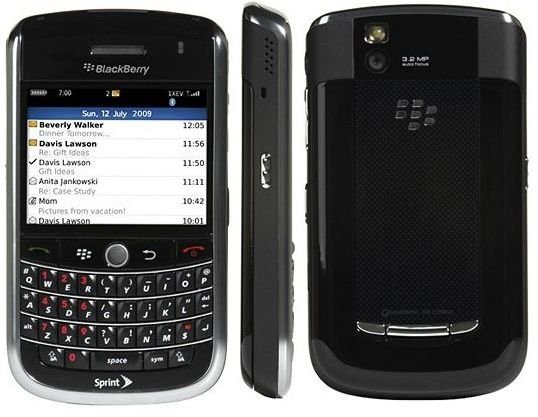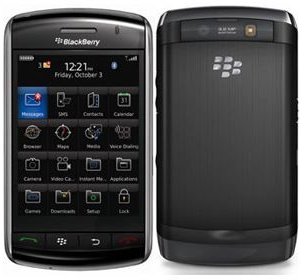 Ok, the Tour is essentially an older model BlackBerry to the Storm 2 (though only by a few months) so the Storm 2 will no doubt have more or upgraded features when compared to the Tour. I will leave some of the features for the specifications section and focus on the more in depth features now, such as the business tools. With the Tour, you can access your Microsoft Office files and business applications from anywhere, but with the Storm 2, you cannot only access these same files, but you can also edit them. The Storm 2 also supports conference calling which I think is lost on the BlackBerry Tour.
Specifications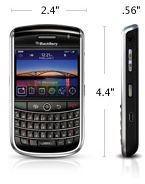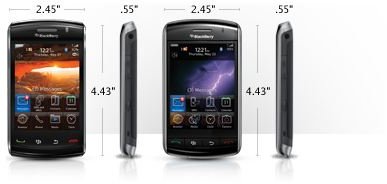 We will start with a comparison of their sizes. BlackBerry phones were initially known for their features and not their looks because their phones used to be large and unattractive, but they have since changed that stereotype and have started to make sleeker, more stylish phones. Although the Storm 2 is a touch screen phone and the Tour uses a physical keypad, they are not far apart in height, width or even depth. The BlackBerry Tour is .03 inches shorter and .05 inches slimmer than the Storm 2, but it is also .01 inch thicker. Overall, the BlackBerry Storm 2 can be considered a bulkier phone, weighing 1.06 ounces more than the Tour.
Both phone's display, battery life and camera is pretty much the same at 480×360 pixels, 5 hours talk time and 3.2 MP respectively. Where these phones really differ in specifications is their memory. Both phones are equipped with a 256MB onboard memory, but the Storm 2 also has 2GB eMMc and an expandable slot that is accompanied with a 16GB memory card by some carriers.
You need not worry about 3G support or GPS with either of these BlackBerry models, but if you like to use your Wi-Fi connection for most things, like I do, you will definitely have to get the Storm 2; the BlackBerry Tour does not support Wi-Fi, but has tethered modem capabilities. Both phones do have Bluetooth, so there is no connection lost there, but neither of these models has dedicated media keys, which is a personal favourite for me when comparing features.
Conclusion
There you have it, an overview of the BlackBerry Storm 2 and the BlackBerry Tour. It would be hard for me to select either of these as my personal choice because I love a smartphone with Wi-Fi, but it must also have a physical QWERTY keyboard and dedicated media keys. Personally, I would choose a BlackBerry Curve, which is what I currently own. Hopefully this BlackBerry Tour vs Storm 2 comparison can help you with making your BlackBerry decision, I have already made mine.
References
BlackBerry, https://us.blackberry.com/