Flashget
Think of two issues that make downloads a problem–speed and download management. Flashget addresses both of those problems. First of all, how can you increase the download speed? FlashGet will split files into sections, downloading each section simultaneously, and this will result in an increase in downloading speed by up to 500%. Next, FlashGet's management features lets you control your downloads. Moreover, various protocols are supported like File Transfer Protocol (FTP), BitTorrent (BT), MultiMedia Message (MMS), RealTime Streaming Protocol (RTSP) and ed2k (hyperlinks). It is an open source program for your BlackBerry too.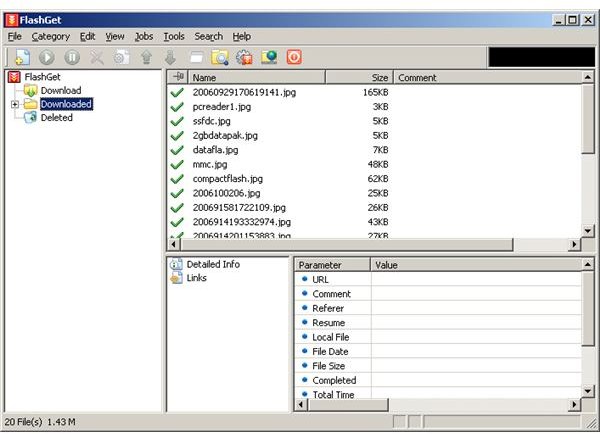 [Download Link]
BlackBerry Media Sync 2.0
A different way to manage your downloads is simply to sync them up between your PC and your Blackberry. The BlackBerry Media Sync program lets you sync playlist updates from your desktop to your smartphone. You can also choose a playlist or get a random selection of songs. And you can remotely set up music downloads from your desktop library; they will initiate when you return to your home Wi-Fi® or connect via USB. You can create and edit playlists that will sync back with your computer.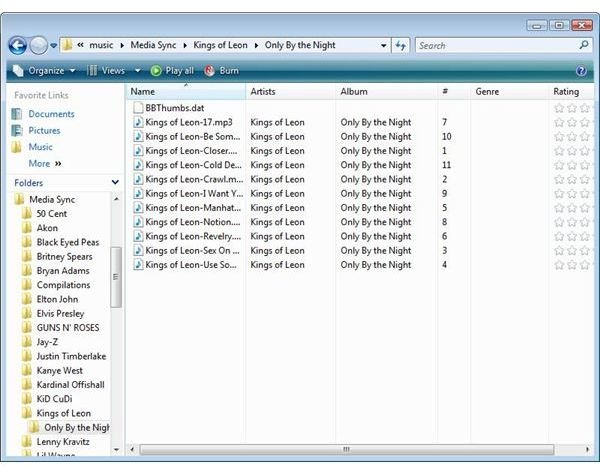 [Download Link]
See Also: Sync Blackberry With Different Applications
Net Turtle
Net Turtle lets you download anything from the Internet, even if there is a limit on your BlackBerry for file size. It does this by splitting files into parts and download it one at a time. You can also pause the download operation and resume the download later. You can also give a page URL, and it can download the files that you specify.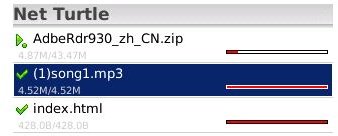 [Download Link]
Nux Downloader
The Nux Downloader for BlackBerry lets you specify via a URL, what files to download, but only direct download links will work. You can pause the download as needed and resume again which is a nice feature. There is no file size limit, so any file can be downloaded, including the OS. It uses one connection to download a file; Nux downloader will automatically choose the connection point, with the following priorities WiFi, Blackberry Enterprise Server (BES), Blackberry Internet Service (BIS), and TCP.
.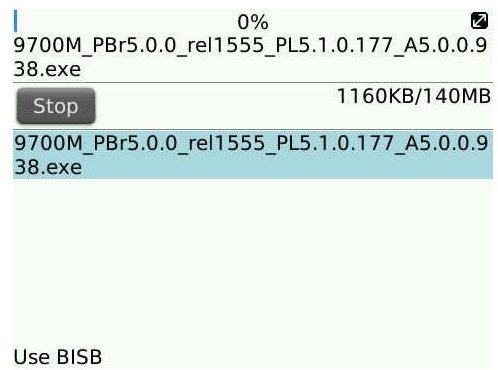 [Download Link]
Blackberry Download Manager
These apps can be very handy to use, but BlackBerry has its own download manager program on the mobile device. The Download Manager allows you to download or view files on your BlackBerry smartphone over the mobile network or a Wi-Fi connection to your computer. Here is how it works. Go to the Home screen, click Download Manager. Now click "Access to PC files". Next go to the file to download and click the file to open the menu. Now click "Download File" to download the file to the BlackBerry Unite folder on the media card of your BlackBerry smartphone.
Note on file sizes: For files that are less than 1MB in size, the download process uses the mobile network. Whereas, if the file is 1MB or greater, the download does not start until the BlackBerry smartphone has a Wi-Fi connection to the home network.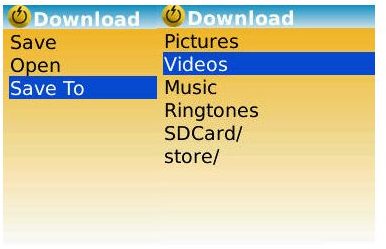 Summary
We have looked at five different BlackBerry download manager Apps. Some that you can get free, others that come with the BlackBerry device itself. The one that makes the biggest impression is Flashget. Flashget provides more functionality than Net Turtle or the other Apps, it will let you a file split and an option to pause the download. It also supports multiple file protocols.
See also the following Bright Hub article Top 5 Free Blackberry Applications Every User Should Download
References
Flashget
https://www.flashget.com/index_en.html
Image: https://www.easyfreeware.com/flashget-3622-image.html
Blackberry Media Sync
https://us.blackberry.com/apps-software/desktop/mediasync.jsp
Image: https://supportforums.blackberry.com/t5/BlackBerry-Desktop-Software/Blackberry-MediaSync-doesn-t-sync-track-s-or-song-lengths/m-p/216078
Net Turtle
https://www.mandrill.cc/turtle.html
Nux Downloader
Image: https://www.blackberryrc.com/blackberry-apps/system/2011/0209/NuX-Downloader.html
Blackberry Download Manager
Image: https://www.technospot.net/blogs/bolt-gets-download-manager-for-blackberry/