In the beginning Zuckerberg created Facebook, and we became addicted…the end. Well, it's not really the end since they keep inventing new and innovative ways for the masses to keep their Facebook space fresh. Along with photos, videos and (bad?) poetry, we now have the ability to share our music with friends and family over the Internet. Sharing your music preferences is such a great way to express your individuality and express your current mood to other people. If you haven't tried sharing your customized playlist over your Facebook page before then this article is a great place to start. Let's explore some of the top Facebook music player applications so you can start cyber grooving with your fellow netizens!
iLike
iLike, formerly known as My Music on Facebook, might be the most popular Phrasebook music player application available. iLike allows you to create a profile and scan your music list directly from iTunes. If you don't have iTunes you can choose your list of favorite artists directly online. This app allows you to add a music tab on Facebook which allows you to show what you are currently listening as well as upload different play list for your friends to enjoy. One of the best features of iLike is the ability to get updated concert and ticket info for your chosen artists.
Mixpod
Mixpod is a music player and play list for your Facebook page. Mix pod offers the ability to use multiple skins or to create your own customized one. When friends and family click on your play list songs they can automatically view corresponding videos on YouTube.
Music
Music is not just a Facebook music player application, it is also a music-sharing app. It allows you to add clickable links to songs on your Facebook page. You can choose to upload music or provide a direct download link.. This is a great tool for artists who want to share their music with Facebook fans.
My Band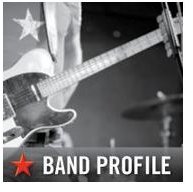 My Band is another cool application aimed at musicians and artists. It allows you to create a band homepage, post unlimited amounts of streaming or downloadable music, sell your music, sell tickets to your concerts and share your music play list with friends and fans. This app is considered the #1 app for bands and musicians on Facebook and it boast over 4 million users.
ReverbNation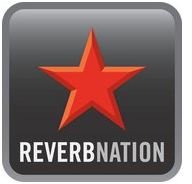 ReverbNation is a cool little app that allows you to add full-length tracks to your profiles. You can share playlists with your friends and play a game called "Who digs it?" and guess what music someone likes by staring at a picture.
Songs
Songs claims to be the most popular music player on Facebook, and they might be right with well over 2 million active users. This handy app allows users to dedicate songs by their favorite artist to friends and family, play the songs on their profiles and/or buy it from iTunes.
Simple Last.FM
Simple Last.FM allows you to share your scrobbled tracks and current Last.FM playlist on facebook. This is a great new app that replaced the now defunct Last.FM Music app.
Music Discussion Last.FM Widget
Music Discussion Last.FM Widget is an interesting app designed more for music appreciation. It automatically connects to your Last.FM account and players your last 5 played songs, your 5 most played songs and your 5 favorite songs. It's good to see several apps taking the place of the Last.FM Music app.
Profile Song

Profile Song is an unusual music player app. Instead of sharing a full playlist or album, it allows user to upload just one song. It's a great way to share your favorite song or have a song of the day feature on your profile. This is perfect for people who don't want to add a lot of music.
GoEar Music
GoEar Music works like most standard music players — it allows you to upload music and play songs straight from your facebook profile page. The twist with this player is that it is geared more for Spanish speaking users.
References
Sources and images: Individual apps' websites