What is a Content Management System?
A Content management systems allows a person or a group of people to manage content on a machine or over a network. Content management systems make it easier to manage content by providing various layers of abstraction so that the people who manage content on a system need to have little or no knowledge about the system and how it works. Thus they can focus on managing content instead of figuring other technical details to manage the content.
Content management systems fall into three categories:
1) Enterprise content management systems,
2) Web content management systems,
3) Component content management systems.
Since this article falls under the domain of web development, let us see what web content management systems are.
Content Management Systems – Web Content Management Systems
In today's world, very few websites are static. Many of today's websites are backed by databases and are run by servers that make the website dynamic. In such a scenario, lots of time will be wasted if the web pages are edited by hand. To avoid this, web content management systems are used to manage the content on the webpage. Creating new web pages, managing pictures, managing the data displayed on the webpage, are made very easy with the help of content management systems. Using a web content management system lets a person with little or no technical knowledge to manage his/her website content and keep it updated.
Content Mangement System – Features and Disadvantages
Features of a Web Content Management System:
1) Lets you manage you website content easily with little or no technical knowledge.
2) An updated web content management system keeps up with the current web standards and helps in deploying web pages that conform to the current web standards.
3) Web content management systems provide plugins that help in making the web pages more dynamic with loads of amazing features.
4) The learning curve of today's web content management systems is a smooth curve and it takes just a few hours to familiarize oneself with content management system environment.
5) Web content management systems are available in various languages and almost all the major languages. Therefore one can have a web content management system running in a language of his choice.
6) The security of a website can be enhanced by using CAPTCHA (Completely Automated Public Turing Test to Tell Computers and Humans Apart) and SSL connections. A WCMS has facilities that will include CAPTCHAs to web pages very easily. Thus by using a WCMS, one can increase the security of a web page without having any prior knowledge in creating web pages.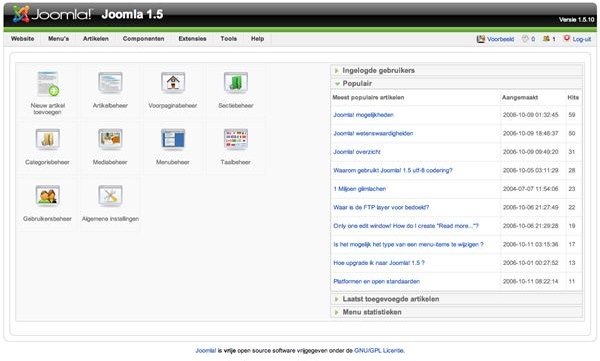 Disadvantages:
1) With so many web content management systems available, it becomes difficult to decide on which web content management system is suitable for you. It is better to do some research on a few top WCMS before you start using one.
2) Using weak passwords or the default passwords to login to the WCMS that you have installed on the server makes it easy for hackers to gain entry to your website and take advantage of all the content on your website. It is a good practice not to deploy your web content management system on the server on which you have hosted your website. If you plan to deploy your WCMS on the same web server, it is better to use passwords that are difficult to crack.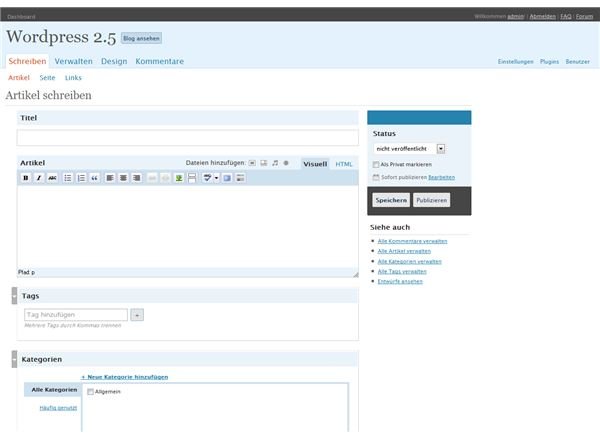 Free Content Management Systems
Some of the top content management systems are completely free. Top content management systems like Joomla, Drupal, WordPress, Expression Engine, etc can be downloaded for free and installed on your web server to manage the content on your website easily.
Links are provided below, for you, to download some of the top web content management systems:
1) WordPress,
2) Joomla,
3) Drupal,