How to Create an Image Gallery for Your Website Using Shutterfly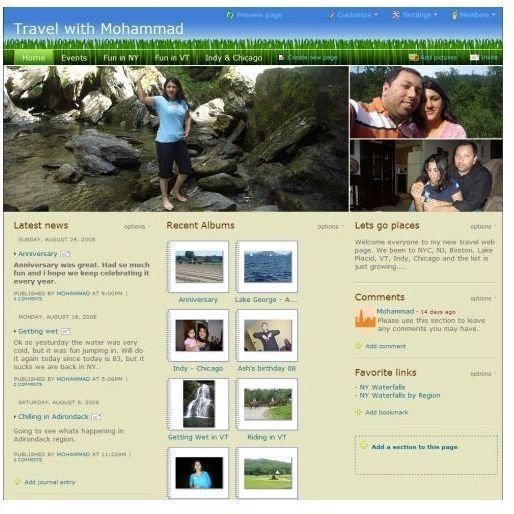 Quick and Easy Image Galleries Using Shutterfly
When it comes to creating an impressive gallery web site, Shutterfly has what it takes to accomplish this task easily.
I have used Yahoo 360 in past when I came back from London, UK, however it was not better than what Macromedia Dreamweaver could have created for me. So I put up with the OK version of my image gallery to show to my family and friends. However, I later came to realize that Kodak is just like Yahoo 360. Needless to say, I didn't spend much time before I found Google's Picasa. I have to admit, it was and for most part still the best product I used.
No one in my mind came close to Google's Picasa, until they started to offer web albums. You can now edit your pictures on your desktop, click the button, and there you have a new album on Picasa web site. Very neat, and it also keeps track where each picture was taken, for example, NYC vs. Boston. I loved it. It was still missing something, though.
Shutterfly.com lets me select the style of the site I want, lets me move around the sections (web parts) anywhere I want, display the pictures or album the way I want, and offers all this for free. See the screen shot below, and notice on the home page I can show up to three images in any order, and for VT page I am using one main image. I'm web developer and I know by creating my own site on my server I will have 100% control; but, I know it is going to take me way more than 30 minutes. Why spend that much time when I can simply use Shutterfly.com to solve the problem of putting my travel images on the web site to share with my family and friends.
Screen shots of Travel with Mohammad