Overview of Yahoo Pipes and Basic Capabilities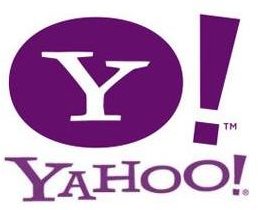 Yahoo Pipes
Pipes, a service of Yahoo, does pretty much what it's name implies… and no it's not an old user-made Y! Store that sells flavored tobacco and water bongs. Instead, Yahoo Pipes is an application that acts as a content "bridge and filter" between numerous web interfaces. By using Yahoo Pipes, a webmaster can enter information into a pipe, filter it, and relocate it to a different site, using that site's interface. Currently, the most popular use of Yahoo Pipes is to move and filter feeds. For example, the site Techmeme.com is a technology news aggregator site. Techmeme draws in the latest tech news from many other sites such as engadget, and posts it on the Techmeme homepage, in Techmeme styling and format. A Yahoo Pipe is capable of doing something very similar, if not the same. However, Pipes also has many filters that can screen the content before it reaches the new source. One notable feature being translation. One could setup a Pipe to bring news from The New York Times, add spanish translation, and output that feed in spanish to their blog. Pipes can also handle pictures. So, your could crate a pipe on your website or blog, and automatically output your flickr photos into blog posts based on matching keywords contained in the post and the pipe.
Using Yahoo Pipes

To use Yahoo Pipes, you will need a Yahoo account. If you do not already have one, you can sign-up here. After login, you will be able to immediately start using Pipes.
Yahoo Pipes relies on modules to operate. This makes usability fairly simple. All modules are located along the lefthand side of the Pipes homescreen. Simply drag a module onto the main screen, or canvas. From there, click the bottom button on the module, and drag it towards the output module. This will automatically create a Pipe, linking the two modules together. Click on the options portion of the main module, and customize.
The only information you need to use most Yahoo Pipe modules is the feed url of a site. From there, Pipes will do all the information moving for you.
If you are interested in getting started with Yahoo Pipes, you can visit the official site.