You joined the masses and have created either a blog or a website; you've joined up with the Facebook, the Twitter, and the LinkedIn and now you just sit back and wait for people to come, right?
Wrong. You need to generate that web traffic! What is that?
Website traffic refers to the number of visitors to a website, the pages viewed, the number of hits on a link, and the time spent by the visitor. The traffic statistics helps to know the popularity of the web site.Take a look at Google, which is by far the number one web search engine, beating out Yahoo and Bing; not only has Google taken the search engine, it's also taken the video sharing market with YouTube.
Web traffic is what makes your site popular and what makes people come back and new visitors stay. Here, we'll at some ways to improve your website's web traffic.
How to Improve Website Traffic
Increasing visitors to your website isn't as labor intensive as you might think. Knowing where to hit on the Internet is the best way to start.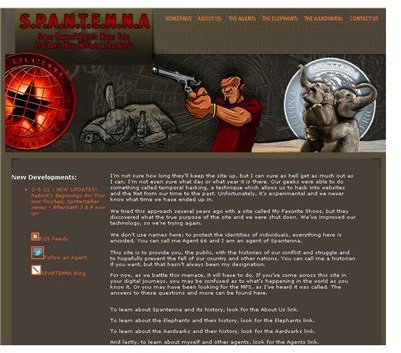 Here are some ways you can improve your web site:
Look for link popularity. Spend some time on e-mails. Write to popular web sites and ask if they will support your link on their site. It is important to make sure that these sites are related to your own. Remember though, these sites get plenty of emails and traffic each day, so your message may disappear in the pile.

The search engines. You can work optimized content into your site, but building organic traffic takes time. Google, Bing, and Alexa are big and allow for users to enter in their websites in order to garner hits. If you need lots of traffic now, look to purchase assistance with the task, or purchasing sponsored links to get your site higher on the page.

Make sure your content is good. People will want to stay and explore the site if they like it. For an extra boost, add pictures, videos, and even podcasts.

A good domain name can also increase the traffic to your site. This web traffic has a name to it- natural traffic. For example, if you have a domain name called painting.com, people interested in painting are more likely to click your site.

Social networks. While some may still see Facebook and Twitter as sites for teens or friends, many businesses (both online and off) are flocking to these sites in order to get followers or fans.
Monitoring Web Traffic
The popularity of a web site is gauged from the website traffic. This type of data may be monitored in a number of ways using the traffic statistics in the web server log file and by using website traffic analysis software. Thus it's possible to know the number of visitors, how they found the site, the pages viewed, the duration of the visit, the pages most visited. The website hosting company will also provide you with data on the web traffic.
Many websites also offer free web site tracking. One is Google Analytics, which can be used to see hits – when visitors come to your site – how long they are for, and how they came to (what they searched to get your site to pop up). WordPress also has a way to see how many people have come to look at your site or blog and where they may have come from (search engine, Twitter, Facebook, etc).
Even if you succeed in gaining the web traffic you can land in problem if there is a web traffic overload. If you are gaining on the popularity scale, make sure you upgrade your web site hosting plan to avoid server crashes and site outages.
References
Google Analytics, https://www.google.com/analytics/
Alexa, https://www.alexa.com/
WordPress, https://www.wordpress.org
Image content via S.P.A.N.T.E.N.N.A, https://www.spantenna.com