Cannoli Open Source Heatmap Software: Track User Navigation Habits For Free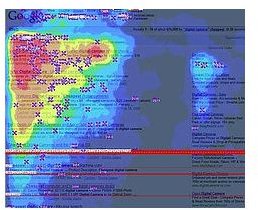 Open source heat map tools for websites can provide you with information about where visitors to your page are clicking. Knowing where people are clicking on your webpage will give you a better idea of where you should place things such as buttons, information, and graphics. With this tool, you will better be able to [design a website](https:// http//www.brighthub.com/internet/web-development/articles/22603.aspx) that fits your visitors' needs.
Cannoli HeatMap - A New Open Source Solution
There are many open source heat map tools on the Internet. However, not many will allow you to save click reports so you can compare them over time. Cannoli's new open source heat map will provide you with this feature, which gives you an advantage over other website designers in terms of website design.
How it Helps Your Website
Being able to track where your visitors are clicking over time, gives you information about what times of the day, during what part of the week, or time of year people are more likely to click on any given area of your site. This way you can tailor your website to the visitors that are browsing your page at any given day and increase advertising clicks at the same time. Let's say that the Cannoli's new open source heat map shows that people click on your products section much more at the end of the week than they do in the beginning of the week. You can then infer that it's probably because people were paid and have the funds to make purchases. With this information, you can emphasize product information and specials during the beginning of the week and then do more of your advertising with easy navigation to your products list towards the end of the week.
Downloading Cannoli
You may be thinking that Cannoli Heatmap will cost you but it's actually a free website tool. You can simply download it from Github Social Coding and start using it right away once you click on download and choose the zip file and where you want to save it. After it's downloaded, you can extract the zip file and begin using the program. If you have any questions, check out this site: https://codynamix.com/cannoli.
(Photo Credit: https://www.flickr.com/photos/amit-agarwal/2052668047/)