Where to Find Drupal 6 Themes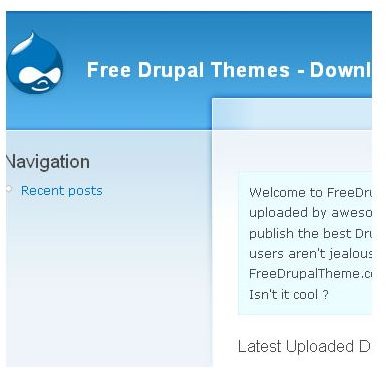 You can find Drupal 6 themes all over the web. Most of the Drupal 6 themes are free to use. In this article, I will review two of the best sites that offer Drupal 6 themes. You are sure to find something you like at one of these sites. If you do not know how to install Drupal themes, please see this tutorial. So, let's take a look at two of the best sites that offer Drupal 6 Themes.
This site offers free Drupal 6 Themes. This site offers a nice selection of Drupal Themes. They are sorted by categories and offer nice sized thumbnails for you to preview the theme before downloading it. Below each thumbnail, you will see a brief description of the theme.
Downloading a Drupal Theme from this site is very simple. You can click the name of the theme or you can click the thumbnail of the theme to go to the download page. On the Download page, you will see two links below the thumbnail. You can preview the theme in a live demo and you can download it. One link is to preview it and the other link is to download it.
Overall, this is a great site. They offer quite a few Drupal 6 themes and navigating through the site is really easy. Downloading themes is also easy, you do not have to go through a bunch of pages to download a theme. With a couple of clicks you can download the theme.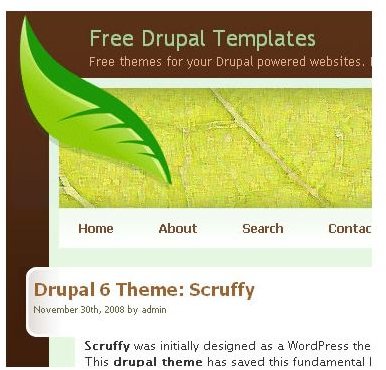 Free Drupal Templates is another great site that offers free Drupal Themes. This site has over 200 themes for you to choose from. The themes are sorted by categories. Some of the categories include number of columns, colors, and holidays.
Each theme has a small thumbnail with a brief description of the theme. Below the thumbnail you will find the View Theme link. Clicking the link will carry you to the theme page. On the theme page you will see a larger view of the Drupal theme and the download link. Clicking the Download link will start your download.
Overall, this site is nicely layed out and makes navigating through it easy. You can sort the Drupal Themes by category which makes it easier for you to find what you are looking for.
If you are looking for a great theme to use on your Drupal site, check out the sites above. They both have a lot to offer.