Browser Accelerators and Faster Browsing
Most web browser include accelerators, allowing users to invoke an online service without visiting another website or service. Accelerators are quite useful for most Internet users, since everyone can benefit from getting their information faster and easier. The usage of accelerators for surfing faster has become popular not only in Firefox but also in other major browsers such as Internet Explorer and Opera.
Internet Explorer Accelerators
Microsoft Internet Explorer 8 includes a number of accelerators by default. In my test computer with IE8, I have the following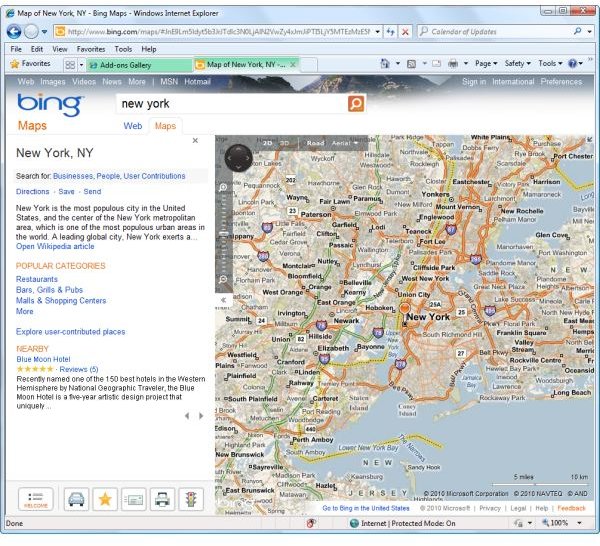 accelerators:
You can easily add accelerators in IE by visiting https://www.ieaddons.com/en/accelerators
The top accelerators to browse faster using Internet Explorer are the following:
Firefox Accelerators
Mozilla Firefox is quite popular with internet users because of its flexibility with add-ons and accelerators, enabling users to browse faster

and use online services without installing another program on the computer. By default, Firefox does not have accelerators but you can get them on the Firefox add-ons website. Below are the top browser accelerators for Firefox:
Opera Accelerators
Opera includes browser accelerators by default and the image at the right is of the default accelerators using the context menu. You can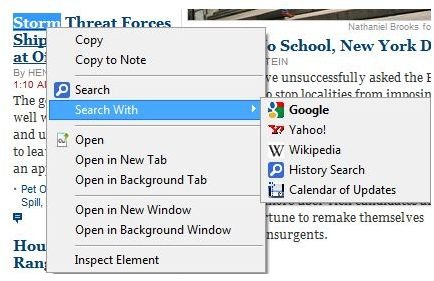 also use the built-in Opera Turbo for surfing faster using the browser.
The popular Opera widgets are as follows:
multiWeather – Weather is a must know to many people and this widget for Opera is one of the popular add-ons.
FLV Downloader – For offline viewing of videos, this flash video downloader is quite handy.
Cooliris Widget – Looking for images or pictures? You don't need to visit several photo album websites. This Cooliris widget allows you to search for pictures in flickr, picasa, youtube and some RSS feeds.