Security Issues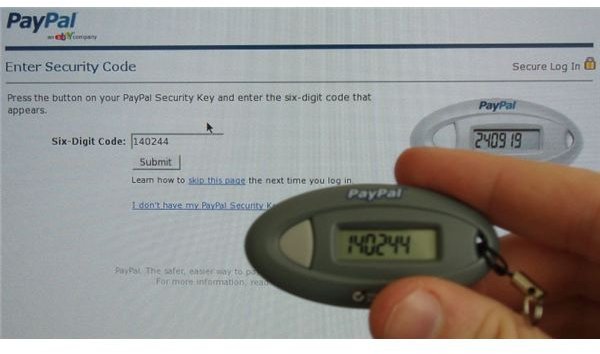 It's never good to have a lost PayPal password. If you just forgot it over time, then I wouldn't be too worried. You can usually get it back with just a bit of work. I'll cover the available processes below.
If you know that you have the right password, but it isn't working, then you may need to go into panic mode (briefly). If the password on your account was changed, then it may have been hacked. You'll need to immediately see if your email account is secure, and either reclaim it or change the password. Once you're sure that you have access to your email (and that the hacker hasn't shut you out of that too), you can go through the process and reset the password to secure the account. Once that's done, remember to go through it for unauthorized charges.
The Email Process
This isn't a terribly difficult process, for most (lucky) users. Start by clicking the small hyperlink below the login field labeled "Problem with Login?" Click it to pull up their all-purpose support page for the login.
Most users will just need to click on the "Forgot My Password" bubble and then enter their email. If you don't remember the email that went with the account either, then you can choose the relevant bubbles and input three possible emails, and then work from there. If you need help coming up with possible email addresses, look at old online shopping accounts. They may still have old addresses on record.
Once you do this, you'll be able to have them send an email to your account. Wait a minute for the email to arrive, and then open it. Inside, you can follow their links to enter a secure browser window and then reset the password on your account. Just follow the instructions, and you'll have a new password and access to your account within a few minutes.
If you don't receive the email, then you can look in your spam folder for it. Sometimes automated emails are red flagged.
The Phone Process
If you can't get the email, or you do not have access to the account at the moment, you can choose to have them verify the account over the phone. On the page that loads after they try to send the email, there's an option for them to call you. Verify the number that you want them to call, and get ready to answer. You should be able to follow the prompts.
If none of this works, you can try contacting PayPal's customer service. They have a "Contact Us" link at the bottom of all their pages. Just click on it and look at items 3 and 4 on their help list. You can choose to call or email them. Note that calling them has an unfortunate Catch-22 in place. They demand a security PIN before discussing the details of your account. You can only get the PIN by logging in, so be ready for a bit of a runaround while you verbally verify your ownership of the account.
If you wish to speak to a real person, you can call the PayPal customer service number, 1-402-935-2050, between 7 AM and 1 AM (Eastern) on Monday through Friday and 9 AM to 11 PM on the weekend.
Password Management Options for the Future
Once you regain control of your account, I suggest that you take a few steps to avoid this happening again in the future. It's actually not too hard to have the best of both worlds. A program like KeePass allows you to create very strong passwords that you don't have to remember. You can just double-click any entry in your personal database to temporarily copy it to your clipboard, and then paste it into the login field. This bank of passwords can then be protected by one very strong and long phrase, which you can always write down.
You can also look into programs such as LastPass for password management on the go (follow that link for a side-by-side review).
If you don't wish to use a password manager, then you can always consider a few creative options. Writing them down on a note card or in a notebook isn't a bad idea, if you have somewhere to put them where they won't get lost. I'm personally fond of a self-addressed email.Your email password should be unique and strong anyway, so the account should be safe. You can then just send yourself an email, titled whatever you wish. Just make it something that you can remember. Then send yourself a list of personal password hints, or partial passwords that you can call up to jog your memory. It won't get deleted, and you can easily pull it up with a search for the subject line, or your own email as the sender.
References